Ingalls Memorial remains committed to preventing, diagnosing, treating and rehabilitating your illness and injury while continuing to advance our treatment of more complex conditions through close collaboration with UChicago Medicine's team of world-class clinicians and researchers. This academic-powered, integrated approach has recently been adopted across specialty areas that include oncology, heart and vascular, orthopaedics, otolaryngology (ENT), women's health, and digestive diseases.
In addition to inpatient care, our network of skilled community physicians provides an array of other services in convenient outpatient facilities, including on-site X-rays, mammography, laboratory services, cancer screening, other radiology services, and echo and stress testing.
Specialties at Ingalls Memorial:
Cancer

Cardiology (Heart Care)

Ear, Nose & Throat (Otolaryngology)

Endocrinology and Diabetes

Family Medicine

Gastroenterology

Infectious Diseases

Internal Medicine

Kidney Disease (Nephrology)

Liver Disease (Hepatology)

Neurology

Neurosurgery

Neonatology

Obstetrics & Gynecology

Occupational Health

Ophthalmology

Orthopaedic Surgery

Pain Management

Pediatrics

Plastic Reconstructive Surgery

Pulmonary Medicine

Radiology

Rehabilitation and Therapy Services

Rheumatology

Sleep Medicine

Spine Surgery

Sports Medicine

Surgery

Urology

Vascular Surgery

Wound Care
Resources for Patients and Visitors at Ingalls Memorial Hospital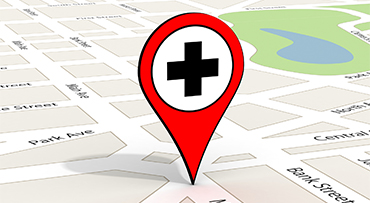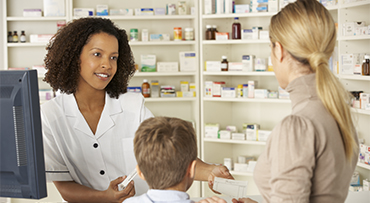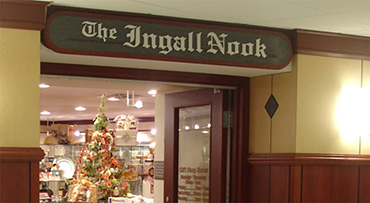 Close Dialog
Directions and Wayfinding
If you find yourself lost, feel free to ask any UChicago Medicine Ingalls Memorial employee where the department is that you're looking for.
UChicago Medicine Ingalls Memorial main number 708-333-2300.
Pharmacy
The Ingalls pharmacy makes every effort to ensure that medications are used safely and effectively for the best patient care. We serve newborn through geriatric patients in the hospital and in home care and professional office building settings.
For your convenience the Outpatient Pharmacy is open:
Monday - Thursday, 8 a.m. to 7 p.m.
Friday, 8 a.m. to 7:00 p.m.
Saturday, 9 a.m. to 3:30 p.m.
Closed Sundays and holidays
Gift Shop
You can purchase a wide range of gifts for patients staying at UChicago Medicine Ingalls Memorial, including balloons, candy, cards, flowers, jewelry, stuffed animals and more. We accept Visa, MasterCard, and American Express.
To place an order, please call our gift shop at 708-915-5135.
For your convenience the gift shop is open:
Monday - Thursday, 10 a.m. to 7 p.m.
Friday, 7 a.m. to 7:00 p.m.
Saturday, 10 a.m. to 4 p.m.
Sunday, 1 p.m. to 4 p.m.
Serving Chicago's South Suburbs
Health & Science Articles