Experts in Plastic and Reconstructive Surgery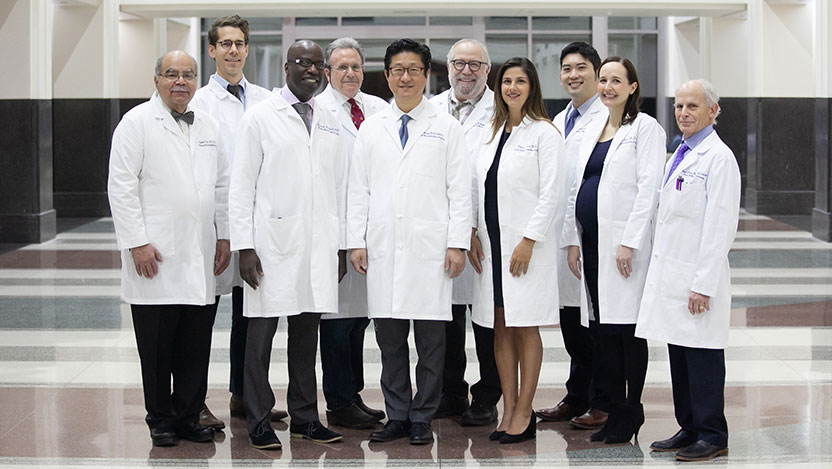 Our team of highly trained plastic surgeons, serving the greater Chicago area, covers the entire spectrum of plastic surgery, cosmetic surgery and reconstructive surgery.
Our plastic surgeons are nationally and internationally recognized experts in their field, serving Chicago and the Midwest. All of our surgeons have had training in plastic surgery and many have additional special training and post-graduate fellowships in areas including hand, burn, craniofacial and microsurgery.
Compassionate Care
We strive to provide you with the high quality care in a compassionate and accessible environment.
We provide a wide range of cosmetic and reconstructive surgeries. Our goal with every patient is to restore both form and function. To achieve this, we create individualized treatment plans, utilizing a host of surgical techniques appropriate to the patient and the setting.
State-of-the-Art Technology
Some of the leading-edge reconstructive surgeries we perform include:
Head and neck reconstruction following cancer removal
Lower and upper extremity reconstruction
Reconstructive microsurgery
Removal and reconstruction of skin lesions and skin cancers
Scar revision
Treatment of chronic wounds
Convenient Locations for Plastic & Reconstructive Surgery
Telemedicine at UChicago Medicine

Schedule a Video Visit
Save time by skipping the trip to the doctor's office and video conference with your provider instead. Video visits are a secure, quick, and convenient way to connect with your doctor and other members of your care team.

Get a Second Opinion Online
Whether you are facing a complex health issue or difficult treatment decision, getting a second opinion can help you make an informed decision about your care. Get an online second opinion from one of our experts without having to leave home.
Request an Appointment
The information you provide will enable us to assist you as efficiently as possible. A representative will contact you within one to two business days to help you schedule an appointment.
You can also make an appointment with our providers by:
– Scheduling a virtual video visit to see a provider from the comfort of your home
– Requesting an online second opinion from our specialists
– Filling out an online questionnaire (e-visit) to get a same-day diagnosis and treatment for common conditions.
To speak to someone directly, please call 1-888-824-0200. If you have symptoms of an urgent nature, please call your doctor or go to the emergency room immediately.