We provide care for all types of gastrointestinal conditions, from inflammatory bowel disease and liver disorders to all forms of gastrointestinal cancers. We are one of the nation's top-ranked hospitals for gastroenterology and GI surgery.
Learn More

Gastroenterology
Conditions and Services
We are proud to offer gastroenterology options that are not available at most hospitals and welcome the opportunity to provide a second opinion for anyone concerned with their GI diagnosis or care. Find a gastroenterologist.
Stronger than Crohn's
As one of the largest Crohn's and colitis treatment centers in the world, we relentlessly research and implement new medical and surgical innovations to help patients achieve remission.

Treatment Plans As Unique As Our Patients
Many gastrointestinal (GI) diseases and disorders require long-term care. For newly diagnosed patients, learning how to manage a chronic GI disease can be overwhelming and frustrating. Our gastroenterology specialists partner with patients at every stage of their lives to help them through each new challenge, however big or small.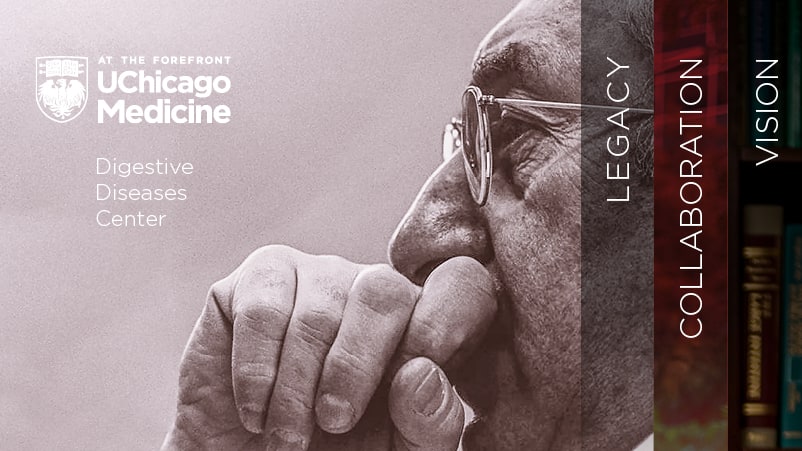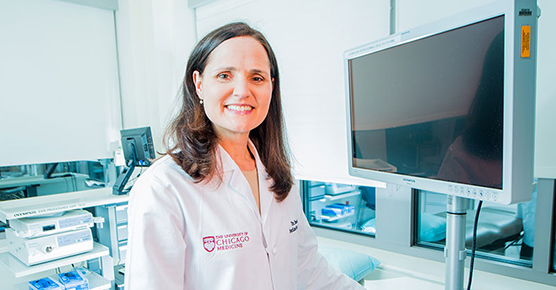 Find a GI Clinical Trial
We're committed to advancing discoveries that transform our patients' lives and expand our physicians' knowledge.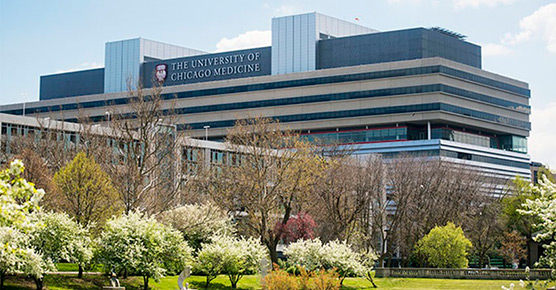 Traveling to Receive Care?
Destination UChicago Medicine is a new program providing concierge services for patients traveling from beyond our service areas.
Telemedicine at UChicago Medicine

Schedule a GI Video Visit
For your convenience and safety, we offer secure and easy virtual visits for most non-urgent visit types. Our digestive disease care providers can assess your symptoms, make a diagnosis, recommend treatment and send prescriptions to your pharmacy.

Get a Second Opinion Online
Whether you are facing a complex health issue or difficult treatment decision, getting a second opinion can help you make an informed decision about your care. Get an online second opinion from one of our experts without having to leave home.

Submit an E-Visit
Complete an online questionnaire (e-visit) through your MyChart account to get a same-day diagnosis and a treatment plan from UChicago Medicine clinicians for common conditions.
Why Choose Gastroenterology at UChicago Medicine
Not only do we have the best minds in medicine, but also our state-of-the-art facilities and technology aid our gastroenterology specialists in every evaluation, treatment and procedure.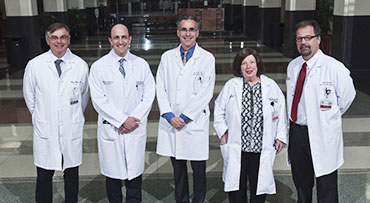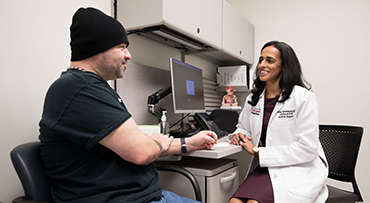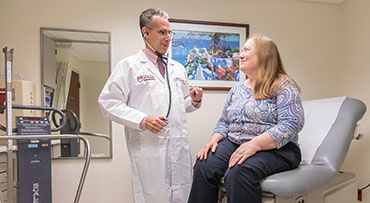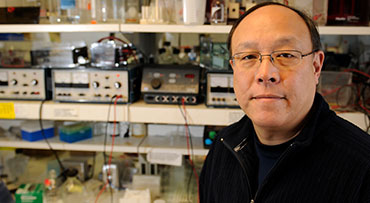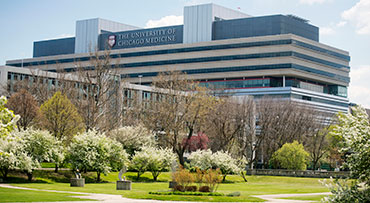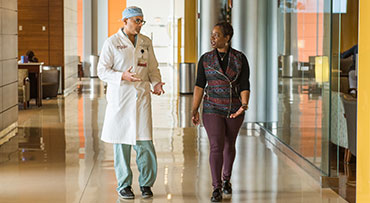 GI Research Foundation Events
GI Research Foundation is a non-profit 501(c)(3) dedicated to support the research of the Digestive Diseases Center.
See upcoming events
GI Patient Stories