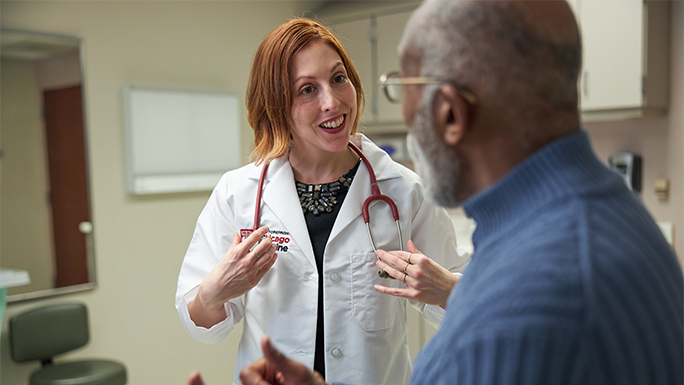 The University of Chicago Medicine is home to one of the most respected heart failure programs in the country. With experts in heart failure medical treatment, mechanical circulatory support and cardiac surgery, including heart transplant, we are committed to delivering the highest level of care to patients, especially those with advanced or complex disease requiring state-of-the-art therapies.
What is Heart Failure?
When your heart is healthy, it continuously pumps blood throughout the body via the circulatory system. Heart failure occurs when the heart muscle becomes damaged and is unable to deliver enough nutrient-rich blood to meet the body's needs for oxygen. In some cases, the kidneys respond to heart failure by retaining water and, as a result, fluid builds up in the arms, legs, lungs and other organs. This condition is referred to as congestive heart failure. While there is no cure for heart failure, medications, lifestyle changes and surgical options can alleviate symptoms and help patients lead an active life.
Signs & Symptoms of Heart Failure
With more than 5 million people suffering from heart failure in the United States, it is so important to understand the causes, signs and symptoms of this condition in order to seek medical attention as soon as possible. The best defense against heart failure is to live a healthy lifestyle. But it is also critical to know when you are experiencing symptoms and to reach out to your doctor as quickly as possible. Patients with heart failure may experience:
Confusion

Lack of appetite, nausea, abdominal pain

Persistent coughing

Shortness of breath, during exercise or rest

Swelling in the feet, ankles, legs or abdomen
Weight gain
These symptoms may be a sign of heart failure or of another medical condition. If you experience one or more of the above symptoms, see your physician for an evaluation.
Conditions That Cause Heart Failure
In most cases, a heart transplant is caused by an underlying, progressive illness. If you have a underlying condition that is not being managed, it can make weaken your heart and exacerbate your condition. Some of the conditions that require a heart transplant include:
Why Choose UChicago Medicine for Heart Failure
Explore below to see how we're advancing heart failure care for adults and children. Our cardiologists, cardiac surgeons, vascular surgeons and researchers are delivering the most advanced, most personalized treatments to more of the patients who need them most.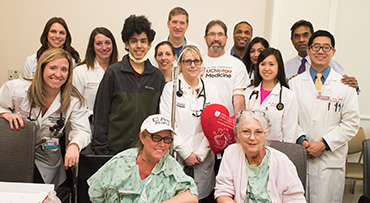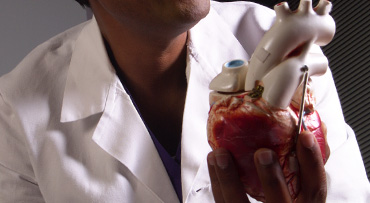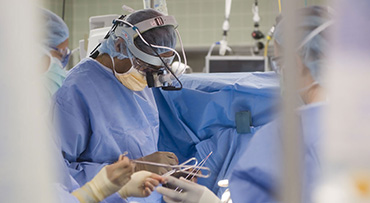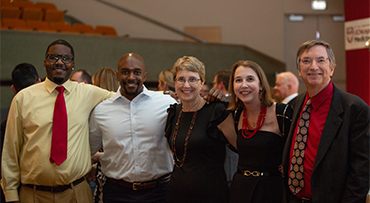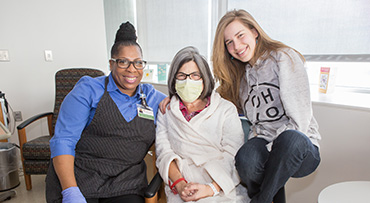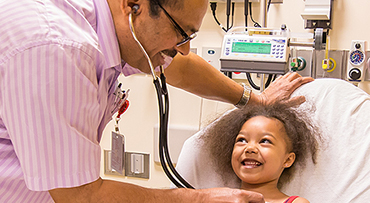 Close Dialog
Collaborative Care
Our world-class cardiologists and cardiovascular surgeons work alongside expert electrophysiologists, radiologists, pathologists, nurses, pharmacists and social workers to implement the ideal treatment strategy for each patient. This collaborative, multidisciplinary approach ensures that every case is thoroughly evaluated and treatment is tailored to the patient's individual diagnosis.
A highly skilled multidisciplinary team of specialists coordinates care for our heart failure patients. These physicians, surgeons and nurses are devoted to the medical, surgical and emotional needs of patients with heart failure. This dedication makes a difference. All of our patients have access to specially trained heart failure nurses 24 hours a day, seven days a week.
Research & Innovations
Our physicians are often among the first in the nation to perform innovative procedures and use new medications and devices to aid failing hearts. We are also leaders in mechanical circulatory support and heart transplantation — with many years of experience implanting ventricular assist devices as a bridge to transplant or as an alternative to transplant (destination therapy).
In a continual effort to improve the care and quality of life for heart failure patients, our physicians conduct ongoing research and investigations to find new treatment options and management strategies for this serious condition.
Heart failure is a serious and often complex condition, affecting more than 5 million Americans with 825,000 new cases diagnosed each year. Half of the heart failure patients in this country have an advanced stage of the disease. Heart failure results in more than 1 million hospitalizations monthly.
Treating Heart Failure
We understand how scary it can be if you are suffering from congestive heart failure. Our experts have the expertise and experience you need. We know that no patient is the same and there are several factors that need to be considered before creating your best treatment plan. In some cases, medication and lifestyle changes can alleviate your symptoms. In other cases, we'll recommend surgery. The goal of medical and surgical interventions for heart failure is to slow the progression of the condition and improve your quality of life.
Advanced Care for All Patients
At UChicago Medicine, we bring the best minds in medicine together to meet the needs of patients facing heart failure. We often accept patients who were not considered for treatment at other hospitals. Our collaborative team is known for their expertise in treating unique patient populations, including:
High-risk patients — We specialize in caring for patients with advanced heart failure, many who can benefit from the latest technology for mechanical circulatory support. Our team is experienced in transplantation for complex cases, including patients needing re-transplantation, older patients and other high-risk individuals.
Transfusion-free surgery — Our surgeons are skilled in performing bloodless cardiac surgery to minimize blood loss — avoiding the need for transfusions. We are one of the only institutions in the world offering this surgical option.
HIV-positive patients — Individuals who are HIV-positive are at risk for cardiac disease. UChicago Medicine heart failure physicians specialize in the care of HIV-positive patients who have developed heart failure and is dedicated to advancing treatment options for this complicated and growing patient group.
Cancer survivors — We offer comprehensive care, including surgical, medical and mechanical circulatory support options, for patients who have developed heart disease related to chemotherapy or radiation to the chest area.
Experts at Heart Transplantation
UChicago Medicine's acclaimed heart transplant program has some of the most experienced cardiologists and cardiac surgeons in the country. We have been offering heart transplants for decades and continue to advance our knowledge and expertise in transplantation to provide unparalleled care to our patients.
Pediatric Heart Failure
At the University of Chicago Medicine Comer Children's Hospital, we heal the smallest hearts, providing the most advanced treatment options for infants, children and teens suffering from heart failure. When your child has congestive heart failure, it means that your son or daughter's heart is not able to pump enough nutrient-rich blood to supply the them with enough oxygen. In babies and young children, this may happen when a valve defect allows too much blood to pass through the lungs, overwhelming the body. In older children and teens, heart failure often results from a weakened or damaged heart muscle. During heart failure, the heart keeps pumping, but not as efficiently.
Find a Heart Failure Location Near You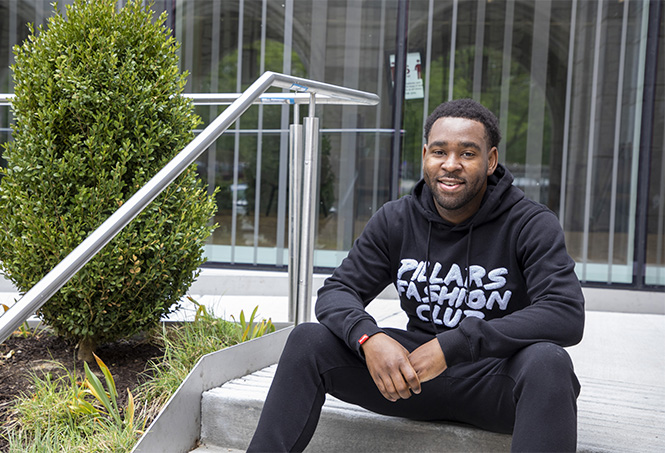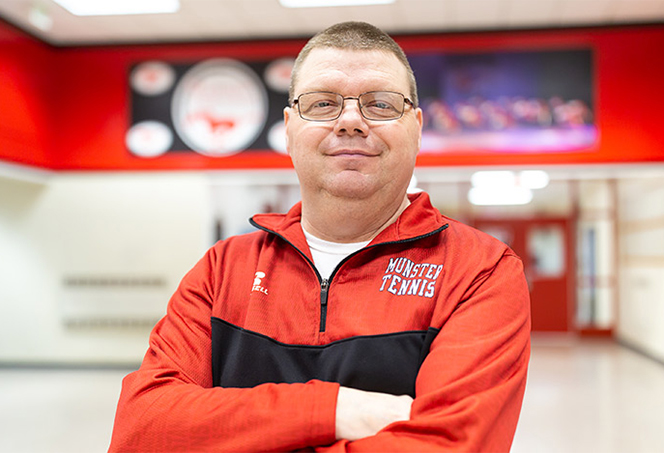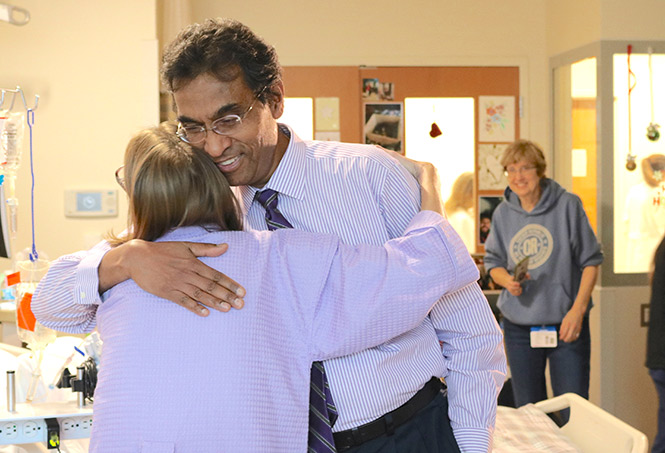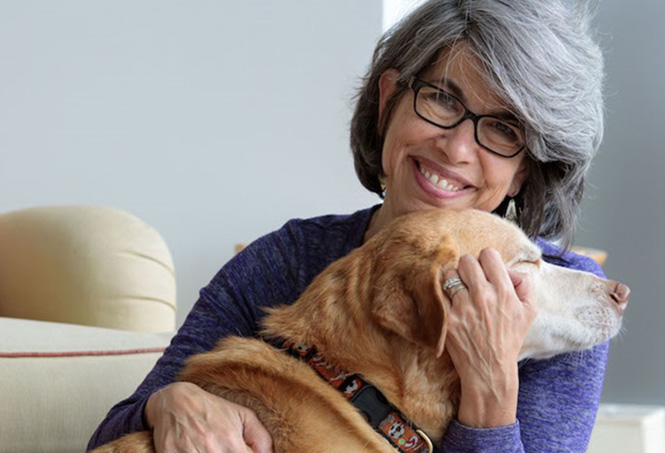 Request an Appointment
The information you provide will enable us to assist you as efficiently as possible. A representative will contact you within one to two business days to help you schedule an appointment.
You can also make an appointment with our providers by:
– Scheduling a virtual video visit to see a provider from the comfort of your home
– Requesting an online second opinion from our specialists
To speak to someone directly, please call 1-773-702-9461. If you have symptoms of an urgent nature, please call your doctor or go to the emergency room immediately.
Learn more about heart failure and transplants