Congenital heart disease (CHD) – a heart condition that someone is born with – is the most common birth defect in the country. With the continued advances in medicine, children born with heart defects are surviving in to adulthood, with over 1 million adults in the United States are living with congenital heart disease today. As an adult CHD patient, ongoing care is required to have sustainable healthcare success, and finding the right team is essential to ensure you get the care you deserve.
What is congenital heart disease?
Congenital heart defects (CHD) develop before birth when one or more heart structures (valve, walls and/or vessels) have abnormal formations, weaknesses or other flaws that prevents normal heart functions. As an adult with a congenital heart disease, over your lifetime, your heart can weaken, become damaged or lead to serious comorbidities, such as heart failure, arrhythmias or coronary heart disease.
Symptoms of Congenital Heart Disease
Congenital heart disease symptoms are not always apparent or can develop later in live, but for those that do have symptoms, they might experience one or more of the following:
Irregular heartbeat (arrhythmia)
Difficulty breathing or shortness of breath
A blue or purple tint all over the skin
Swelling (body or organs)
Lightheadedness, fainting or dizziness
Less of stamina in daily activities
Leg swelling
Chest pain
If you experience one or more of the above symptoms, see your physician for an evaluation.
Congenital Heart Disease Causes and Risks
Congenital heart disease can develop for many reasons, such as hereditary or genetic anomaly, but CHD can also be intensified when you have a comorbidity that increases your risk of additional health concerns. Common causes of CHD include:
Maternal factors (smoking and/or drinking while pregnant, taking certain medications during pregnancy)
Viral infections
Hereditary conditions (family history of CHD)
Genetic defects (Marfan syndrome, Ellis-van Creveld syndrome, Holt0Oram syndrome)
Chromosome abnormalities (Down syndrome, Turner's syndrome, Willams syndrome)
Risk Associated with CHD
If you were born with a congenital heart disease, you have a higher risk of developing other heart disease, such as:
Arrhythmias (such as atrial fibrillation, ventricular tachycardia)
Endocarditis (an infection in the heart)
Why Choose UChicago Medicine for ACHD
The University of Chicago Medicine has the experts you need for congenital heart disease (ACHD) care in adults. Our team understands that ACHD patients will face lifelong risks because of their condition(s), but our expertise in medical and surgical management, as well as our specialized ACHD long-term, follow-up care provides the critical treatment you deserve.

We have a multidisciplinary team that brings a wide range of specialists together to work in tandem on your care in order to minimize any risks or concerns in all other aspects of your healthcare. UChicago Medicine knows that you need a team that sees beyond just treating congenital heart disease (CHD), but is there to help you with the long term emotional, psychological and financial concerns that are CHD and comorbidities (such as valve disease, arrhythmias or heart failure) associated with these conditions.
Transitioning Congenital Heart Care for Adults
UChicago Medicine's ACHD program specializes in transitioning patients from pediatric to adult care. Because most pediatric congenital heart diseases will continue into adulthood, we understand that the risks, stresses and healthcare issues adjust throughout their lives. Our goal is to provide comprehensive care throughout each stage of their healthcare journey. For adult CHD patients, our program includes a wide range of specialists spanning the organization who can address your varied and unique health concerns.
Pregnancy and Fertility for Congenital Heart Disease Patients
Congenital heart disease affects women differently than men. Our comprehensive fertility, sexual function and pregnancy program for women with congenital heart disease brings together experts from a variety of specialties, including obstetrics, gynecology and cardiology, to address these challenges. We focus on helping women manage their condition(s) before, during and after pregnancy.
Q&A: Preparing for a healthy pregnancy with adult congenital heart disease (ACHD)
Contact Us
For general questions about our adult congenital heart disease (ACHD) program, please contact us at 773-702-7777.
Congenital Heart Resources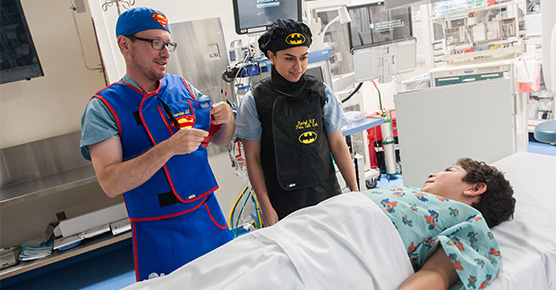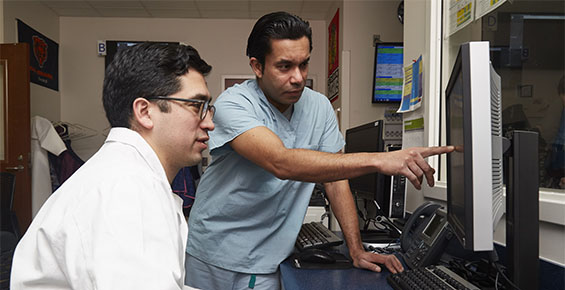 Get a Second Opinion
You can request a second opinion with one of our cardiologists or a cardiac surgeon.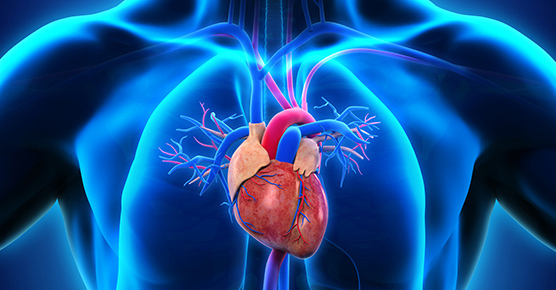 Clinical Trials
Our cardiologists and cardiac surgeons are continuously investigating the latest medications, devices, diagnostic services and treatments for heart disease.
Telemedicine at UChicago Medicine

Schedule a Video Visit
For your convenience and safety, we offer secure and easy virtual visits for most non-urgent visit types. Our care providers can assess your symptoms, make a diagnosis, recommend treatment and send prescriptions to your pharmacy.

Get a Second Opinion Online
Whether you are facing a complex health issue or difficult treatment decision, getting a second opinion can help you make an informed decision about your care. Get an online second opinion from one of our experts without having to leave home.
Request an Appointment
The information you provide will enable us to assist you as efficiently as possible. A representative will contact you within one to two business days to help you schedule an appointment.
You can also make an appointment with our providers by:
– Scheduling a virtual video visit to see a provider from the comfort of your home
– Requesting an online second opinion from our specialists
To speak to someone directly, please call 773-702-9461. If you have symptoms of an urgent nature, please call your doctor or go to the emergency room immediately.
Read more about congenital heart disease