Electrophysiology experts at the University of Chicago Medicine Center for Arrhythmia Care are leaders in the diagnosis and treatment of the entire spectrum of heart rhythm disorders (arrhythmias).
Our team of electrophysiologists (physicians who specialize in arrhythmias) are focused on delivering individualized care that offers a comprehensive management plan for your arrhythmia and any underlying condition(s) that may be intensifying or causing the heart rhythm disorder.
What is arrhythmia?
The heart has an electrical system that regulates all four chambers of the heart to maintain a constant rhythm. In a healthy heart, a heartbeat is considered normal when the upper chambers (atria) and the lower chambers (ventricles) of the heart work in tandem, alternatively contracting and relaxing to move blood through the heart and out to the rest of the body. Typically, a normal resting heart rate is between 60 and 100 beats a minute. If you have arrhythmia, your heartbeat will be irregular, and the electrical signals that regulate your heartbeat are not working properly. This can lead to a rapid, racing heartbeat (tachycardia) or a heartbeat slower (bradycardia) than a normal range.
Types of Arrhythmia
Fast Heartbeats (Tachycardia)
Atrial flutter
Ventricular fibrillation
Superventricular tachycardia
Slow Heartbeats (Bradycardia)
Sinus bradycardia syndrome (sinus arrhythmia)
Heart block
Sinus arrest
Arrhythmia Causes and Risks
There are several risk factors that increase your likelihood of heart arrhythmia, such as current lifestyle choices or a pre-existing heart condition that can impact your heartbeat. It is important to be aware of what could lead to arrhythmia for you, such as:
Coronary artery disease
Heart failure
Diabetes
Thyroid disease (over- and underactive)
High blood pressure
Hyperthyroidism or hypothyroidism
Smoking
Excessive drinking
Drug abuse
Stress
Make sure you tell your doctor if you have any of the above risk factors. Understanding your complete health history will enable us to create the best treatment plan for your unique condition.
Heart Arrhythmia Symptoms
Knowing the symptoms of arrhythmia can help you recognize any issues early and seek help sooner. Heart rhythm disorders can vary greatly in severity, and some patients will not have any noticeable signs or symptoms. However, even an arrhythmia that does not produce obvious symptoms could still lead to serious complications and require medical attention. Common symptoms include:
A fluttering in your chest
A racing heartbeat (tachycardia)
A slow heartbeat (bradycardia)
Chest pain
Shortness of breath
Lightheadedness
Dizziness
Fainting (syncope) or near fainting
If you have one or more risk factors for arrhythmia and/or are experiencing one or more of the symptoms listed above, please consult with your physician.
Why Choose UChicago Medicine for Arrhythmia Care
Our arrhythmia specialists are committed to improving the lives of our patients through ongoing innovation and discovery in order to provide the most complete heart rhythm care possible.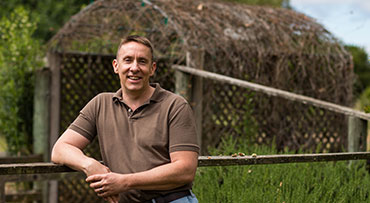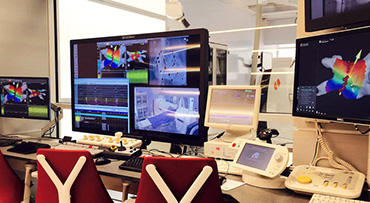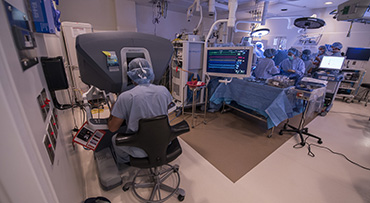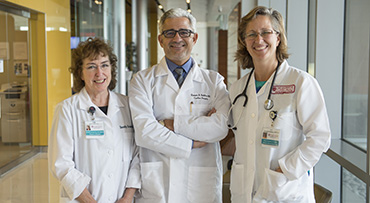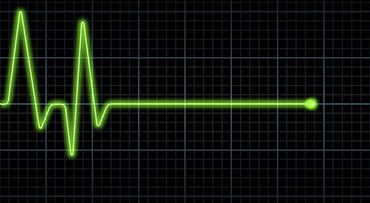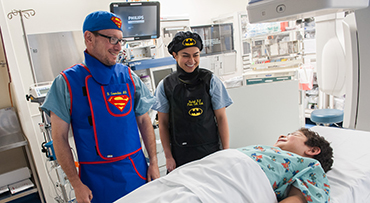 Close Dialog
High-Risk Patients
At the University of Chicago Medicine, we welcome high-risk patients and complex cases, including those turned away from other institutions. Our dedication to being at the forefront of innovation inspires us to advance the science of clinical medicine, including combining new research, therapies and techniques to find a novel solution for these patients. We are constantly challenging ourselves to discover new ways to manage conditions that cannot be successfully treated with standard options.
Advanced Technology
With access to the latest technological advancements, our arrhythmia care team can deliver personalized treatment designed to improve success and safety. Using innovative heart rhythm mapping systems allows us to pinpoint arrhythmia locations for highly precise, targeted treatment. Additionally, having the latest implantable device technology, such as the leadless pacemakers and subcutaneous defibrillators, enables us to select the ideal device for each patient.
Along with offering the leading-edge technology, our facilities are also of the highest caliber. We work out of three state-of-the-art procedural suites that were specifically designed for maximum safety and efficiency. These suites are in close proximity to both the cardiac catheterization suite and the cardiac operating rooms, allowing us to easily perform complex procedures.
Robotic Surgery for Arrhythmia
Our surgeons are pioneers in minimally invasive cardiac surgery, and regularly perform less invasive treatments for atrial fibrillation, coronary artery disease, heart valve conditions and other heart problems. Some of the minimally invasive procedures regularly performed by UChicago Medicine heart surgeons including surgery to correct atrial fibrillation, a common type of arrhythmia.
Hybrid operating rooms unite the surgical suite and the cardiac catheterization lab, enabling surgeons and interventional cardiologists to perform multiple procedures in one setting.
Multidisciplinary Care
At the University of Chicago Medicine Center for Arrhythmia Care, we work with each patient to deliver high-quality, personalized care, whether you are seeking a first opinion for your condition or turning to us as a last resort. Through our multidisciplinary approach to care, we combine the best minds in heart rhythm medicine to ensure each patient receives a comprehensive treatment strategy that complements their diagnosis and lifestyle.
To manage complex cases, our arrhythmia experts collaborate with cardiovascular intensivists, cardiac surgeons and heart failure specialists to find novel ways to treat complicated conditions. For example, to treat patients who have not experienced symptom relief after using standard therapies offered in the community, we partner with our robotic heart surgeon to perform hybrid procedures, combining the best of surgical and interventional cardiology and offering our patients a truly innovative solution. Additionally, our electrophysiologists are collaborating with heart failure experts to provide advanced, concierge-level ventricular care to patients with congestive heart failure and ventricular dysfunction.
Ongoing Research
The Center for Arrhythmia Care has a strong commitment to basic, clinical and translational research. Our goal is to discover new methods for preventing arrhythmias and improving patient care. Our nationally recognized, National Institute of Health (NIH)-funded physician-scientists are developing new technologies to better understand atrial fibrillation and create novel treatments for better outcomes and quality of life for our patients.
Heart rhythm disorders (arrhythmias) occur when a patient's heartbeat is abnormal or irregular, meaning that it can beat too slowly, too quickly or skip a beat. Experts at the University of Chicago Medicine Center for Arrhythmia Care specialize in managing care for the full spectrum of heart rhythm conditions. Our physicians are working to convert basic research into bedside care for our patients through clinical trials. Clinical trials allow us to offer patients access to the latest, most advanced treatment options, even before they are widely available.
Pediatric Heart Care
The pediatric cardiology team at the University of Chicago Medicine Comer Children's Hospital brings patients the latest in heart research and treatments while delivering personalized, compassionate care to each family. We excel at treating pediatric heart disease, including arrhythmias, congenital heart disease, heart failure and more.
Find an Arrhythmia Location Near You
Request an Appointment
The information you provide will enable us to assist you as efficiently as possible. A representative will contact you within one to two business days to help you schedule an appointment.
You can also make an appointment with our providers by:
– Scheduling a virtual video visit to see a provider from the comfort of your home
– Requesting an online second opinion from our specialists
To speak to someone directly, please call 1-888-824-0200. If you have symptoms of an urgent nature, please call your doctor or go to the emergency room immediately.
Learn more about arrhythmias