Surgeons at the University of Chicago Medicine take an uncommon approach to coronary artery bypass surgery, a common heart procedure performed to detour blood flow around blocked arteries. Rather than cutting the breastbone (sternum) to access the heart, our surgeons regularly perform minimally invasive bypass surgery through small incisions at the side of the chest.
People who have minimally invasive coronary bypass surgery recover faster, have significantly less pain and experience fewer post-surgical complications than those who undergo traditional open-heart coronary bypass surgery.
About Coronary Artery Bypass Surgery
Coronary artery bypass graft surgery is a time-tested procedure used to detour blood flow around blocked arteries. All forms of bypass surgery involve removing a "clean" vessel (graft) and attaching it to the areas around the blocked artery in order to restore blood flow. The goal of the surgery is to improve blood flow and alleviate chest pain and other symptoms.
Our physicians are highly skilled in determining the best approach for each patient's bypass surgery. Our surgeons take into account the number and location of blocked vessels, the patient's prior history of heart surgery and other factors such as age and co-existing conditions. In most cases, our experts can offer minimally invasive options that spare the breastbone and don't require stopping the heart and using a heart-lung bypass machine.
UChicago Medicine surgeons also prefer using arterial grafts rather than vein grafts because arterial grafts better withstand blood pressure over time, and they are less likely to develop blockages than vein grafts. The use of arterial grafts reduces the need for re-operation significantly.
Our cardiac surgeons frequently perform bypass surgery on people considered high risk and on those who have been turned down for surgery at other hospitals.
Types of Coronary Artery Bypass Surgery
When an open-chest approach is required, it's preferable to perform the surgery on a beating heart without the use of the heart-lung bypass machine. UChicago Medicine surgeons have performed beating-heart bypass surgery for several years and frequently on patients considered high-risk for certain complications, such as stroke and organ failure.
Traditional open-chest coronary bypass surgery has been performed for decades. This technique involves making an incision through the breastbone (sternotomy) to gain access to the heart. The heart is stopped and a heart-lung bypass machine is used to oxygenate and circulate blood during surgery.
Telemedicine at UChicago Medicine

Schedule a Video Visit
For your convenience and safety, we offer secure and easy virtual visits for most non-urgent visit types. Our care providers can assess your symptoms, make a diagnosis, recommend treatment and send prescriptions to your pharmacy.

Get a Second Opinion Online
Whether you are facing a complex health issue or difficult treatment decision, getting a second opinion can help you make an informed decision about your care. Get an online second opinion from one of our experts without having to leave home.
Hybrid approach to heart and cardiovascular treatment speeds golfer's recovery
Leroy "Rocky" Cooper was the first patient to undergo simultaneous robotic bypass surgery and stent placements at the University of Chicago, and 12 days after, he was back on the golf course.
Read more about Rocky's recovery
Managing coronary artery disease with minimally invasive surgery
After being referred to Husam Balkhy, MD, Gordy Zanders had TECAB, or totally endoscopic coronary artery bypass, by one of only a handful of surgeons experienced in performing.
Learn about Gordy's experience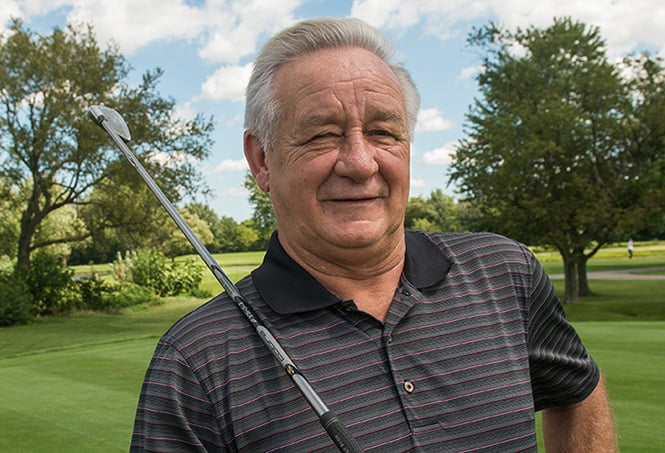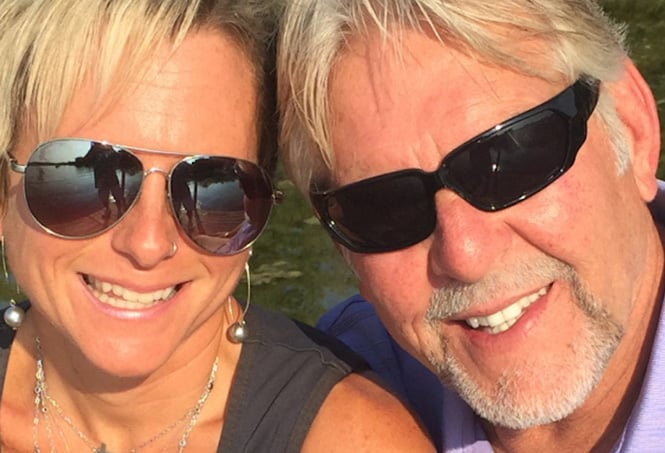 Coronary Artery Disease Related Articles