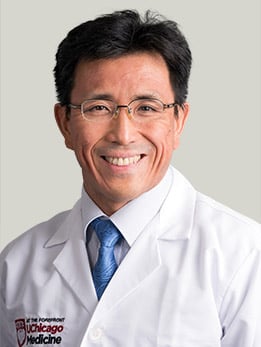 Narutoshi Hibino, MD, PhD, is a highly respected surgeon with extensive experience in pediatric cardiac surgery and performs a wide range of complex procedures for patients with congenital heart disease. Dr. Hibino's philosophy of patient care is guided by evidence-based research and the belief that putting the patient first and providing an individualized care plan provides the best possible outcome.
As an avid researcher, Dr. Hibino believes that bench-to-bedside research is fostering a new generation of medical innovations, so he is focusing his efforts in translational research for patients with cardiovascular disease. His research is focused on using patients' own cells to grow vascular grafts and cardiac tissue applying a process of tissue engineering and 3D printing.
He has published more than 140 peer-reviewed research articles in high-impact journals and has been invited to speak at numerous national and international conferences, highlighting his cardiac surgery expertise and innovation.
Dr. Hibino is a strong believer in the importance of educating medical students, residents and fellows. He takes time to engage students by providing learning opportunities such as workshops, seminars and lectures. Dr. Hibino also enjoys mentoring students, providing guidance as they move through their career.