There are several treatment options for prostate cancer and many factors need to be considered when determining the most effective approach for each patient.
At the University of Chicago Medicine, our multidisciplinary team provides comprehensive treatment for prostate cancer. We can help you understand the pros and cons of each therapy and recommend a care plan that is suited to the cancer's clinical status and to your personal situation and priorities.
Based on your diagnosis, our physicians may recommend one or more treatments.
Early Stage (Localized) Prostate Cancer Treatment Options
Salvage Prostatectomy
Systemic Therapies

Hormone Therapy
Immunotherapy
Systemic Therapies

Hormone Therapy
Immunotherapy/Vaccine Treatment
Radium-223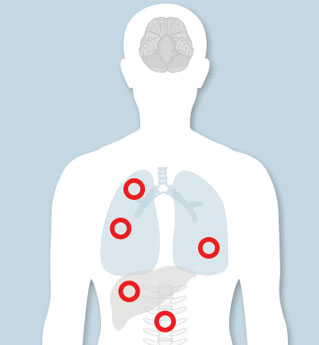 Treating Metastatic Cancer with Optimism and Hope
If you have been diagnosed with metastatic cancer, more therapies may be available to you than you think. Our cancer specialists are eager to help you understand all of your options.
Limited Metastatic Cancer Program
Convenient Locations for Cancer Care
Request an Appointment for Prostate Cancer Care
The information you provide on this secure form to request an appointment with a UChicago Medicine prostate cancer expert will enable us to assist you as efficiently as possible. A representative will contact you within one to two business days to help you schedule an appointment.
You can also make an appointment with our providers by:
– Scheduling a virtual video visit to see a provider from the comfort of your home
– Requesting an online second opinion from our specialists
To speak to someone directly, please call 1-855-702-8222. If you have symptoms of an urgent nature, please call your doctor or go to the emergency room immediately.
For Referring Physicians
To refer a patient for prostate cancer care, please call UCM Physician Connect at 1-800-824-2282.
Prostate Cancer Q & A
UChicago Medicine prostate cancer experts answer questions about the latest prostate cancer treatments, hereditary factors that increase the risk for prostate cancer and advanced research under way to improve the diagnosis and treatment of prostate cancer.