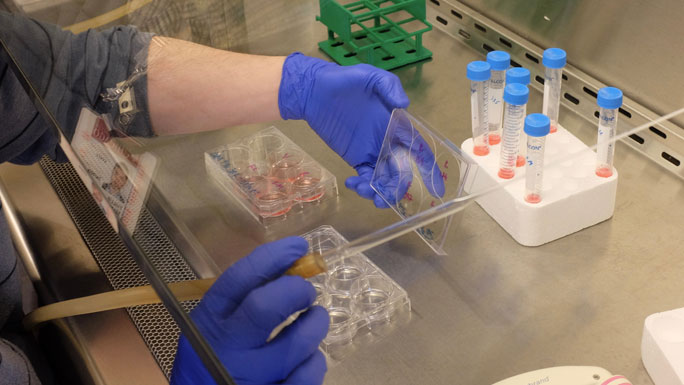 In 1966, Charles B. Huggins, MD, professor of surgery at the University of Chicago, received the Nobel Prize in Medicine for research that led to hormonal therapy for prostate cancer.
Today, our physicians and scientists continue that legacy, conducting leading research on prostate cancer. Across the University of Chicago Medicine, basic researchers and physicians work hand in hand to translate scientific discoveries from the laboratory to the patient's bedside as quickly as possible.
Clinical Trials: Access to the Latest Therapies
UChicago Medicine is a major center for conducting prostate cancer clinical trials through the National Cancer Institute (NCI) and private sponsors. In addition, we sponsor many clinical trials designed by our expert prostate cancer faculty. These trials test novel surgical, radiation and medical treatments to fight prostate cancer and to improve the quality of life for patients. Individuals who participate in clinical research studies are given the opportunity to benefit from treatments that have shown promise in previous research but are not yet available to the wider public.
Leaders in Cancer Research
The physicians and researchers on the multidisciplinary prostate cancer team are members of the UChicago Medicine Comprehensive Cancer Center, one of only two NCI-designated Comprehensive Cancer Centers in Illinois and one of 49 in the country. The common goal of these centers is to attack cancer through laboratory research, clinical trials and prevention research.
Our physicians are also members — and recognized leaders — in several major national organizations dedicated to prostate cancer research including: