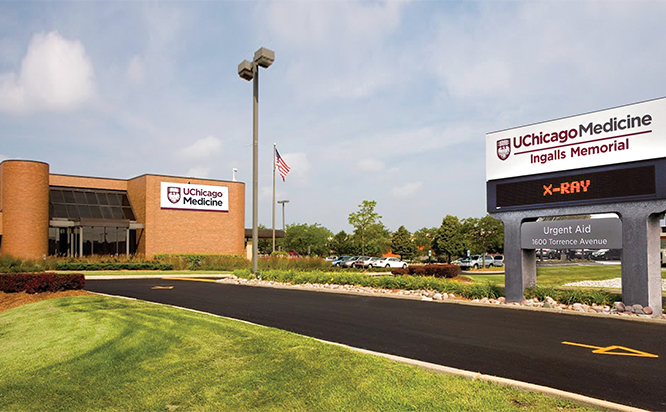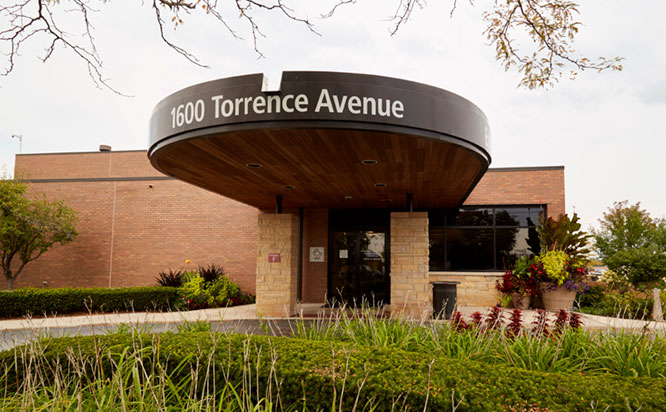 Virtual Care at UChicago Medicine Ingalls Memorial
We now offer a virtual visit option, which means you may call your provider directly to discuss your basic care needs, or to complete a primary care or wellness visit. This safe and efficient option allows your provider to diagnose, treat, and prescribe medications over the phone. Please note that virtual visits are now covered by all medical insurance plans.
If you would like to schedule a virtual visit with your provider, please call 855-826-3878.
Stay up-to-date on the latest COVID-19 visitor restrictions and guidelines.
UChicago Medicine at Ingalls - Calumet City offers convenient primary and specialty care for the whole family. Our team treats kids, teenagers and adults in our around-the-clock urgent aid facility. We also have on-site laboratory services, mammography, x-ray and occupational medicine.
Our orthopaedic and sports medicine team cares for the bone and joint needs of the whole family, from children to senior citizens. In addition, our team of primary care physicians provides annual screenings and wellness exams, physicals for adults and children, and immunizations.
Urgent Aid
Our 24-hour walk-in urgent aid center addresses the need for fast, efficient, quality lower-level emergency care in the South Suburbs — seven days a week. Learn more about our urgent aid centers in Flossmoor, Tinley Park and Calumet City
For urgent aid appointment support, please call 708-730-1300.
Additional Services at this Location
Whether you need outpatient lab work or are staying in the hospital for inpatient services, UChicago Medicine provides the most comprehensive lab services available anywhere.
The laboratory is equipped with the latest, computerized instrumentation for quick and accurate inpatient and outpatient testing, enabling our skilled team of medical technologists to effectively process nearly a million lab tests annually.
Diagnostic testing allows radiologists to see detailed pictures of structures within the human body that cannot otherwise be seen. Imaging technologies such as X-rays, CT scans, mammography, MRI, nuclear medicine and ultrasound are invaluable in diagnosing abnormalities and disease.
The Department of Radiology at UChicago Medicine offers a full range of cutting-edge diagnostic and international procedures, along with a committed team of experts and the latest technology, provided in multiple convenient community locations.
Our Technologies:
Bone density scan
CT
Mammography
MRI
Nuclear medicine
Ultrasound