Unparalleled Care for Sports Injuries
Professional athletes, weekend warriors and amateur players can all suffer painful, and sometimes severe, injuries. For these patients, finding a trustworthy doctor is often the first step to recovery. Our sports medicine specialists partner with you to create a custom care plan to reduce your pain and restore your mobility.
What is sports medicine?
Our sports medicine program focuses on injuries to the knee, shoulder, hip, elbow and ankle. We provide state-of-the-art care for all ages and skill levels. UChicago Medicine sports medicine offers nonsurgical, surgical and rehabilitative options designed to return patients to their previous ability and level of play. While in most cases we can offer our patients non-operative treatments, for those who do require surgery, we take a minimally invasive approach using arthroscopic techniques, which delivers:
Faster healing
Less pain
Smaller incisions
Orthopaedic specialists work on a multidisciplinary team that includes primary care sports medicine physicians, physiatrists and physical therapists. Our team works together to create a plan that addresses your specific injury, symptoms and healthcare goals.
Common Sports Injuries
There are several common orthopaedic injuries. We can help you identify and evaluate your condition. We treat a wide range of these problems, including:
Arthritis, bursitis and tendinitis
Elbow injuries, such as golfer's elbow and tennis elbow, ulnar collateral ligament injuries (Tommy John surgery)

Hamstring injuries and Achilles tendon

Hand and wrist injuries

Knee problems, including anterior cruciate ligament (ACL) tears, meniscus and cartilage injuries, and problems affecting the kneecap (patella)
Shoulder injuries, including dislocation, rotator cuff tears (particularly injuries from swimming, volleyball and throwing)
Sprains and strains
Stress fractures
Hip injuries, including labral tears and femoral acetabular impingement (hip impingement) related to all sports (including gymnastics and dancing)
Surgery Services for Orthopaedic Injuries
Our team performs non-operative treatments, minimally invasive surgery (arthroplasty) and rehabilitative options for patients with sports injuries. Our goal is to tailor care and treatments so you can regain your full ability and activity without pain. We offer a wide range of treatments, including:
Arthroscopic surgery for the knee, shoulder, hip, elbow and ankle
Cartilage and knee ligament repair
Hamstring repairs
Multi-ligament knee reconstructions
Total shoulder replacement and other complex care
UChicago Medicine At The Forefront Live: Sports Medicine
We spoke with UChicago Medicine sports health expert and Chicago Sky physician Dr. Aravind Athiviraham about protecting knees, staying healthy playing fall sports, and much more.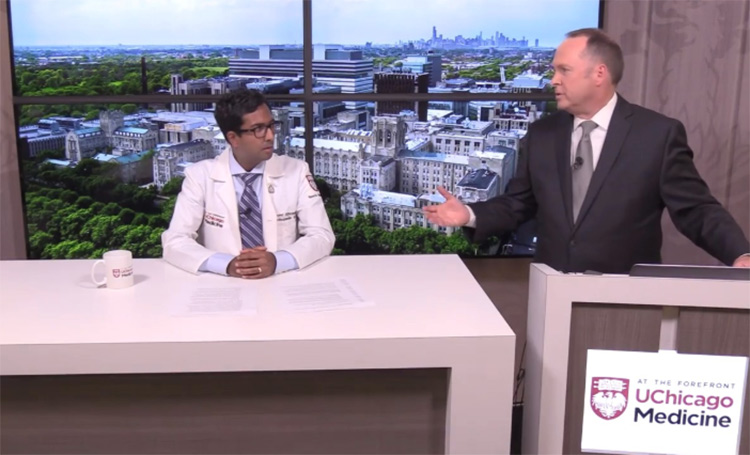 Find a Sports Medicine Location Near You
Arthroscopic knee surgery helps WNBA star
Despite Allie Quigley's success on the court, she found that her knee pain was affecting the mental edge she needed to compete at her full potential. To address the discomfort, she followed several non-surgical approaches — icing, physical therapy and cortisone injections. "Mentally, having a knee issue makes you not as confident on the court," Quigley said. "The discomfort is always on your mind."
Read about Allie's return to basketball
Triathlete Regains Her Stride With Minimally Invasive Hip Procedure
Sara Llibre rekindled her athletic career to celebrate her 50th birthday, and in a few years she was an ironman. However, soon the training was hard on her hip, and reached out to UChicago Medicine for help.
Read more about Sara's journey
Sports medicine expert helps high school athlete prevent long-term elbow and shoulder injury
It was the second game of a double header and Brandon Kelly was 15 pitches in. The pitcher got the sign from the catcher and delivered a side arm slider. "My elbow popped and my arm just 'fell,'" said Brandon.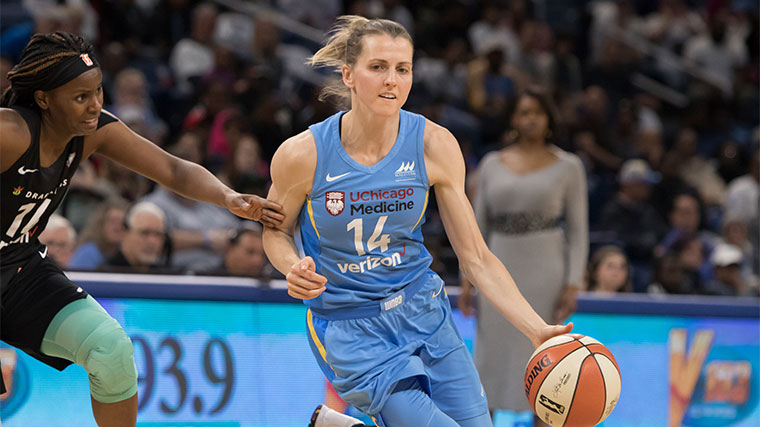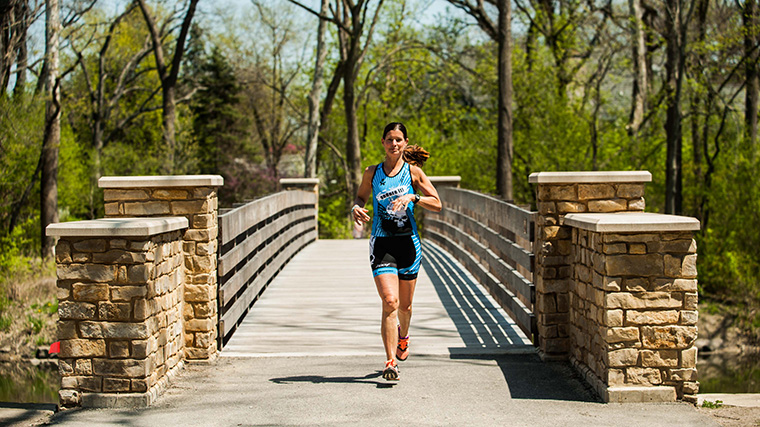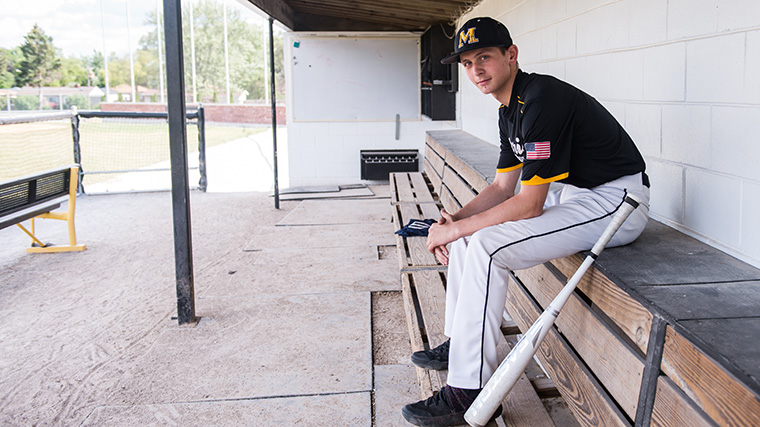 Learn more about orthopaedic care