Most therapies and surgical options for stress urinary incontinence are designed to improve the function of the urethral sphincter — which opens and closes when you urinate — and pelvic floor muscles.

Your urogynecologist will work with you to determine the best approach, which may include one or more treatment options, to relieve your symptoms and support your health goals.
Lifestyle Changes
Adjusting your everyday habits can improve or reduce symptoms of stress urinary incontinence. It may help if you:
Pelvic Floor Physical Therapy
Working with a pelvic floor physical therapist can help restore proper function of your pelvic floor muscles.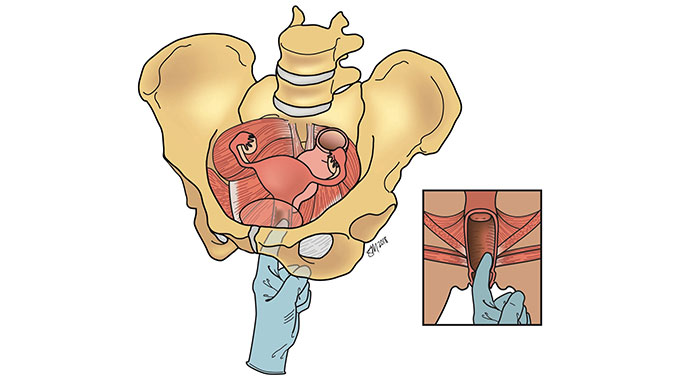 Pessaries
A pessary is a small silicone device inserted into the vagina to put pressure on the urethra so it stays closed. A pessary may be a good option if you are still in your reproductive years or have a medical condition that puts you at high risk for surgery.
Urethral Bulking
During this office-based procedure, a bulking gel is injected into the walls of the urethra to help prevent stress urinary incontinence. Although urethral bulking provides immediate results, the effects will wear off, so you will need to return to the office periodically to relieve your symptoms.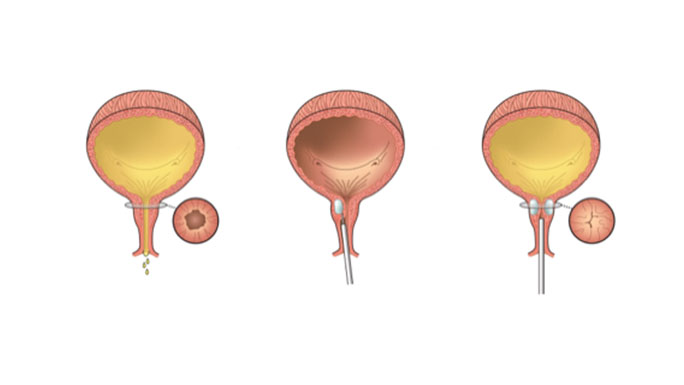 Minimally Invasive Surgery for Stress Urinary Incontinence
The most effective surgeries for stress urinary incontinence can improve symptoms in up to 90 percent of women. These procedures are designed to counterbalance the weak urethra and pelvic floor muscles. Most of these minimally invasive procedures have short recovery times, so you can return to your exercise routine within a couple of days.

As with all procedures, there are specific risks associated with each treatment. At UChicago Medicine, your urogynecologic surgeon will help you determine the best options for you.
Commonly performed surgical procedures for stress urinary incontinence include:
Midurethral slings are the most common and best researched procedures for stress urinary incontinence. They are safe and effective, and can improve quality of life for many women. In addition to having high cure rates, midurethral slings also have fast recovery times, allowing women to resume their active lifestyle within days.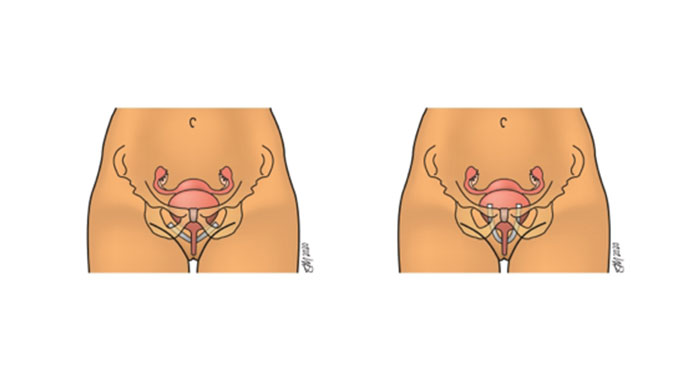 Pubovaginal slings are similar to midurethral slings, except your own connective tissue (taken through a small incision in your abdomen) is used to support the urethra. This procedure has a longer recovery time and more potential risks, but for some women with specific risk factors or prior surgery, this may be their best option.

During this procedure, a surgeon places several stitches to support the urethra. Women who have this surgery using laparoscopic or robotic techniques typically recover more quickly than those who have this procedure performed through an incision on the abdomen.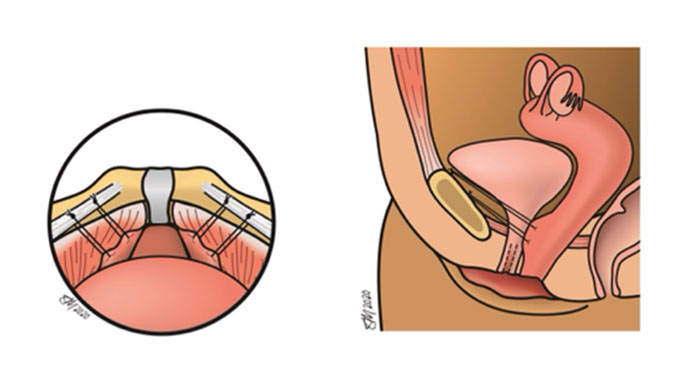 Find a Urogynecologist Near You
Learn More About Urogynecology and Pelvic Floor Conditions