Weight Loss & Weight Management

Achieve & Maintain Your Weight Loss Goals
The University of Chicago Medicine offers a full spectrum of services for weight management and obesity treatment. Our physicians and care teams work with patients to help them decide which approaches are best, taking into account many variables, including lifestyle, genetic makeup, other medical conditions and more. Our individualized care plans are designed to meet and maintain weight loss goals — ensuring each patient gets the most beneficial outcome.
Bariatric Surgery
The decision to have weight loss surgery is an important and often difficult one. We have been a leader in obesity treatment and bariatrics for nearly 20 years, and our team is the most experienced in the Chicago area.
Weight Loss (Bariatric) Surgery
Chicago Weight
This medical weight loss program helps adults manage their weight and any medical conditions associated with excess weight. Our obesity medicine experts create personalized weight management plans for each patient.
Chicago Weight Program
Locations for Weight Loss Services
Minimally Invasive Weight Loss Surgery Q&A
What are the results of a minimally invasive weight loss surgery, and do they stay off? Can bariatric surgery reduce the effects of diabetes? Mustafa Hussain, MD, and Vivek Prachand, MD, talk about minimally invasive surgery for weight loss.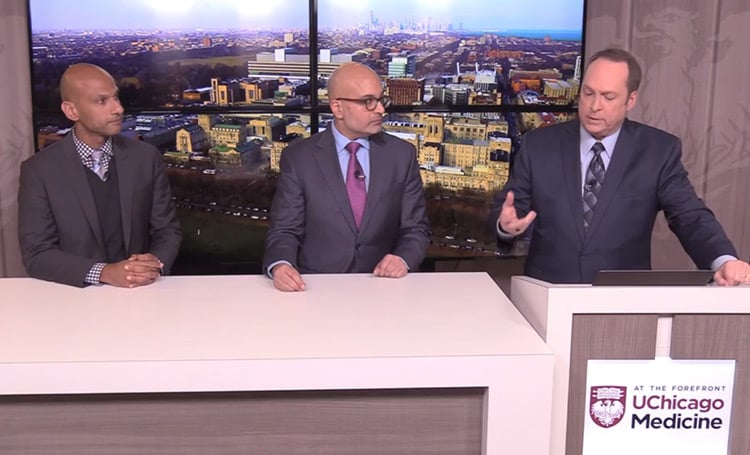 Request an Appointment
The information you provide will enable us to assist you as efficiently as possible. A representative will contact you within one to two business days to help you schedule an appointment.
You can also make an appointment with our providers by:
– Scheduling a virtual video visit to see a provider from the comfort of your home
– Requesting an online second opinion from our specialists
To speak to someone directly, please call 1-888-824-0200. If you have symptoms of an urgent nature, please call your doctor or go to the emergency room immediately.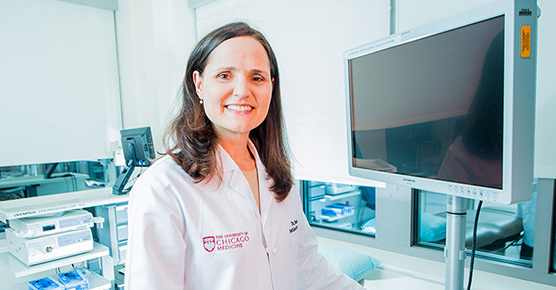 Find a GI Clinical Trial
We're committed to advancing discoveries that transform our patients' lives and expand our physicians' knowledge.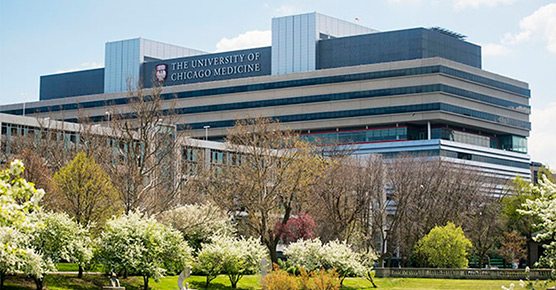 Traveling to Receive Care?
Destination UChicago Medicine is a new program providing concierge services for patients traveling from beyond our service areas.