What is a hysterectomy?
Hysterectomy is the surgical removal of the uterus, a procedure usually performed to treat uterine fibroids, endometriosis, gynecologic cancers, heavy periods and pelvic pain. The removal of the uterus can be combined with the removal of the cervix, fallopian tubes and/or ovaries.
Q&A: What you need to know about hysterectomy
Traditionally, a large incision in the abdomen was necessary. However, at the University of Chicago Medicine, our skilled gynecologic surgeons can usually perform hysterectomy through tiny incisions in the abdomen (laparoscopic or robotic) or through the vagina.
Minimally invasive hysterectomy may be an option for you.
Many patients come to us thinking minimally invasive hysterectomy isn't an option for them. After seeking a second opinion with our experts, they often find out that it is.
At UChicago Medicine, our team performs more than 80% of hysterectomies using minimally invasive techniques.
Benefits of Minimally Invasive Gynecologic Surgery
Patients experience less pain, blood loss and scarring along with quicker recovery times after minimally invasive surgery.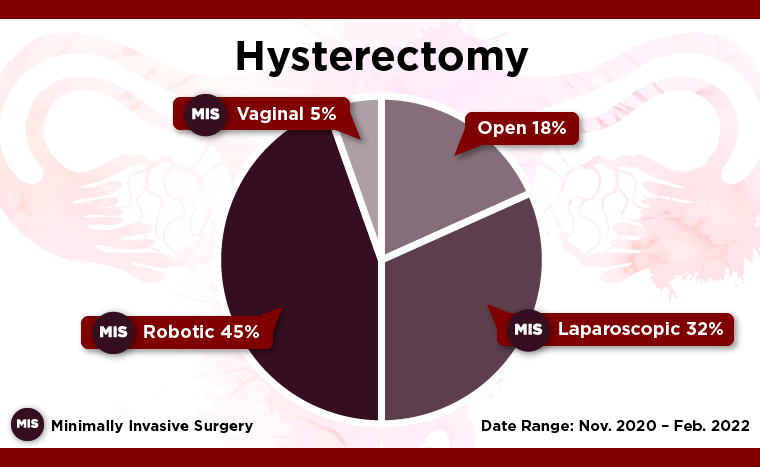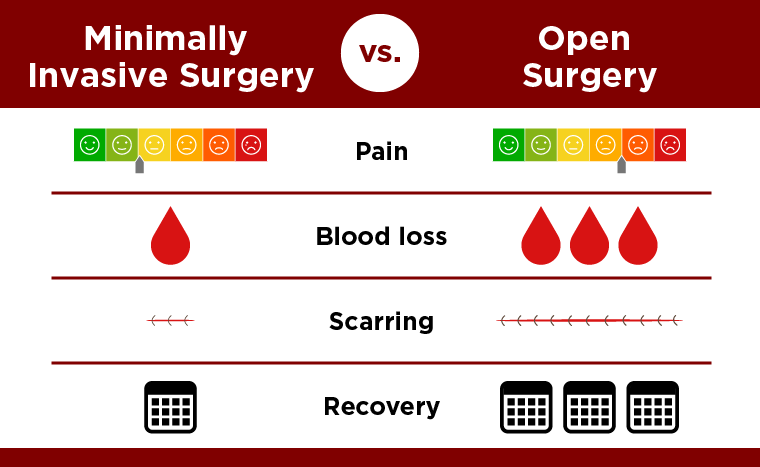 Alternatives to Hysterectomy
At UChicago Medicine, we are committed to individualizing treatment of fibroids, endometriosis, bleeding and pain. We want to make sure each patient considers every option in order to receive the best care.
These alternatives may include:
Medication and new medication trials
Obstetrics and Gynecology Articles