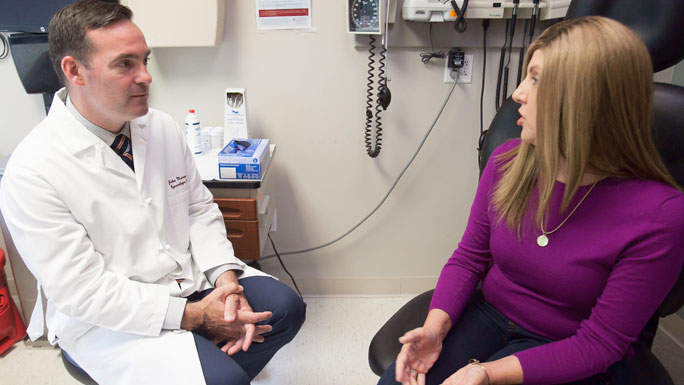 The multidisciplinary gynecologic cancer team at the University of Chicago Medicine Comprehensive Cancer Center works together and partners with those in the community to provide the best possible care for women with gynecologic cancer, including the following conditions:
Vulvar cancer
Vaginal cancer
Gestational trophoblastic disease
A Team of Experts
Our team includes expert gynecologic oncologists, pathologists, radiologists, radiation oncologists, medical oncologists, nurses and physician assistants. Because communication between these specialists is vital, the entire team meets weekly at our tumor board to share information, updates and insights. That leads to the most effective — and often groundbreaking — treatments for our patients. We communicate these discussions and coordinate with our patients' local physicians to make planning for surgery, chemotherapy and radiation treatment transitions seamless.
Advanced Treatments & Leading Research
Many new treatments for gynecologic cancers, including specialized treatments such as HIPEC (a form of intraoperative abdominal chemotherapy), PARP inhibitors, and immunotherapy, are available to our patients. Our comprehensive array of clinical trials also offer unique opportunities to our patients. In fact, we are a lead academic site for the National Cancer Institute's (NCI) designated U10 grant. We are one of the key participants in NRG Oncology and the NCI National Clinical Trials Network (NCTN), which does more gynecologic cancer research than any other organization in the United States.
Supportive Care
In addition to offering the most up-to-date medical therapies, experts at UChicago Medicine provide women with the resources and support they need to optimize their current and future health care needs. These resources include our nationally recognized cancer risk genetics program, supportive oncology program, and the Program in Integrative Sexual Medicine (PRISM) for women and girls with cancer. We realize that care doesn't begin and end with medical treatment alone. It also includes comfort, compassion and collaboration with our patients and their loved ones.
Convenient Locations for Gynecologic Oncology Care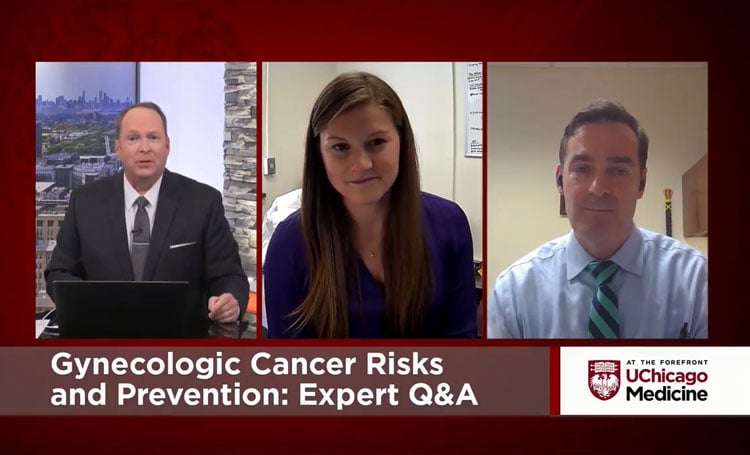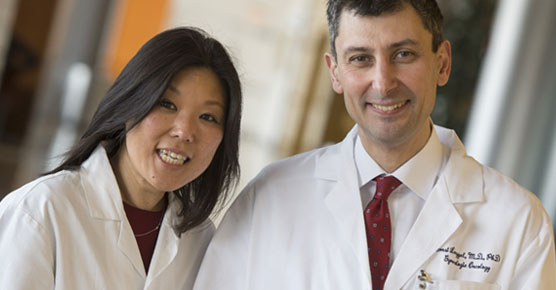 Get a Second Opinion
Gynecologic Cancer Related Articles