Surgery often plays an integral role in treating most childhood cancers. Whether it's removing a tumor, supporting non-surgical treatment such as chemotherapy, or performing reconstructive surgery, the pediatric surgery team at the University of Chicago Medicine Comer Children's Hospital is involved in the comprehensive care that each child receives here.
Cancer can develop virtually anywhere in the body, from the head to the chest and abdomen to the bones. Common or rare, pediatric surgeons and other cancer specialists at Comer Children's have the experience and expertise to address them all.
Surgery's Role in Cancer Treatment
The surgeon's role varies in pediatric cancer care. Sometimes, the surgeons perform surgery and other times they don't — yet still may be involved in your child's care. At Comer Children's, all children benefit from the teamwork of various physicians, as well as other members of the pediatric cancer care team.
Here is a look at some of the common ways that pediatric surgeons may be a part of your child's cancer care:
Dedicated Care Team Supports Each Patient's Recovery
Children's cancer care is truly a team effort at Comer Children's, and pediatric surgeons are just one component of the team. There are many people focused on helping children and families challenged by pediatric cancer. These include:
Why Choose UChicago Medicine for Pediatric Cancer Surgery
Our surgeons are at the forefront in using techniques that offer children the best chance for full recovery, normal growth and high quality of life after cancer treatment.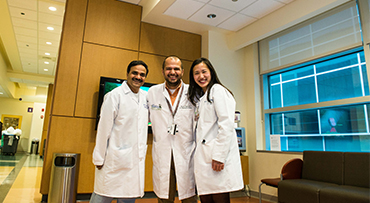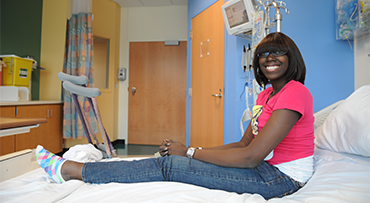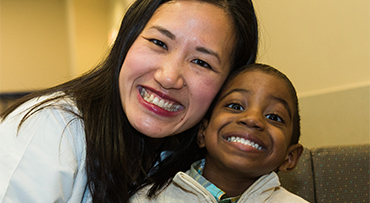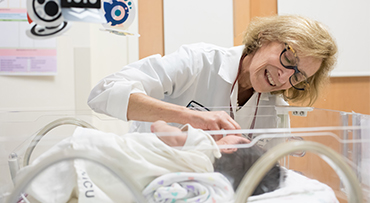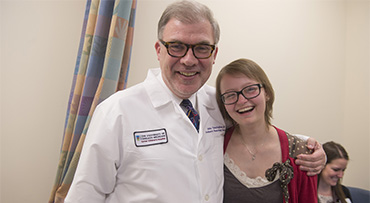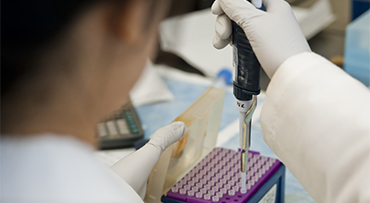 Close Dialog
Comprehensive Team
At Comer Children's, cancer care is a team effort that involves different types of pediatric surgeons, other pediatric physicians, nurses, social workers and many others. Children with cancer may benefit from the care of pediatric surgeons who specialize in: general pediatric surgery, orthopaedic surgery, neurosurgery, plastic and reconstructive surgery, otolaryngology (ENT), cardiothoracic surgery, ophthalmology and other subspecialties.
We're always reaching for the highest standards and stretching the boundaries of what we can do to help children overcome cancer and grow into healthy adults. As a team focused on healing children with cancer, our goal is two-fold: to treat the disease and eliminate the cancer and to help the child live as normally as possible during and after treatment. Our treatment recommendations always consider both goals. For example, we're among the first to offer innovations such as articular-sparing surgery for bone cancer, which can eliminate the cancer while preserving your child's ability to walk, run and be active as he or she grows.
Surgical Expertise
We're leaders in traditional and minimally invasive surgery for kids.
Sometimes, minimally invasive is not the best surgical solution for a child's cancer. By considering many factors, our surgeons have the insights to determine when more traditional surgery would be a better option for a child's needs. Surgeons here are very skilled in both traditional and minimally invasive surgeries.
When it comes to using minimally invasive surgical techniques, Comer Children's has some of the world's most experienced and most innovative surgeons. When appropriate, minimally invasive surgery can mean faster recovery with less discomfort, less impact on body image, and an easier return to normal activities after cancer surgery.
Complex Cases
Our pediatric cancer team can tackle challenging cases that other centers turn away. When conventional treatments are ineffective, we draw from leading-edge and investigational therapies.
We pledge to do everything we can to make his or her experience at Comer Children's as pleasant, non-threatening and pain-free as possible. Our hospital offers many of the comforts of home, while also providing the very best medical and surgical treatments available.
Child-Centered Care
You and your child won't get lost in the crowd. Although we treat many children with cancer here, we're not too big to provide the personalized attention each child deserves. From diagnosis to treatment and long-term follow-up, we'll build a relationship with your child and your family.
With a care team that is devoted specifically to pediatric care, we treat children as children. We don't expect them to behave like little adults. We're sensitive to issues like physical growth, emotional development, self-esteem, body image, as well as children's need to focus on fun instead of illness.
When a child is ill, the whole family is affected. The pediatric cancer team at Comer Children's addresses and even anticipates the family's needs and concerns.
Kids of All Ages
Childhood cancer can affect children of all ages. Our pediatric surgeons have experience working with babies through older teenagers. Sometimes, surgeons also treat young adults in their 20s who have a type of congenital cancer that typically is considered a "pediatric" cancer, such as neuroblastoma, neurofibromatosis, Ewing's sarcoma or rhabdomyosarcoma.
Research
We never stop looking for better ways to treat childhood cancers and eliminate the long-term effects of treatment. Our team is examining:
less invasive methods of surgery
promising anti-cancer drugs
radiation therapy methods that target the cancer cells precisely without harming healthy tissue
imaging technologies that enable doctors to view the body's interior in great detail
With our roots in research and our hearts in healing, we're able to apply the very newest discoveries and insights directly to patient care. We take bold steps before others try a new approach. From clinical trials of the newest therapies, to being the first to perform an innovative surgical procedure, our team is on the forefront of breakthroughs that can help children beat cancer.
Pediatric Cancer Articles