The University of Chicago Medicine Comer Children's Hospital provides comprehensive care for children with Wilms tumor, a rare form of kidney cancer that is also known as nephroblastoma. Our pediatric cancer team offers state-of-the-art diagnostic and treatment services.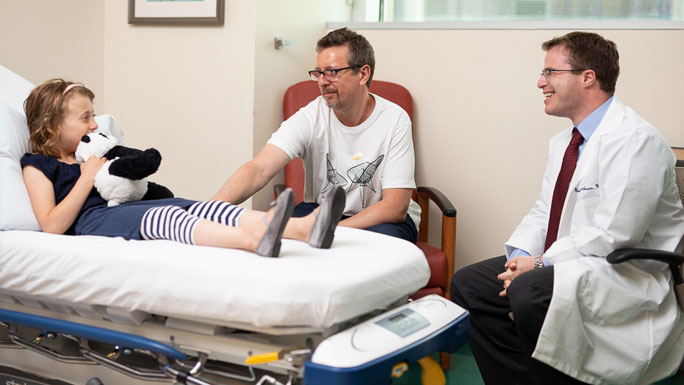 Advanced Expertise
As active members of the Children's Oncology Group (COG), our physicians network with more than 250 medical centers worldwide. We participate in clinical trials of the newest, most promising treatments for all childhood cancers, including Wilms tumor.
Wilms Tumor Services
Comer Children's offers comprehensive diagnosis and treatment for Wilms tumor. As one of the busiest pediatric cancer programs in the Midwest, we have the expertise and resources to care for children with any type of Wilms tumor.
Pediatric Cancer Articles