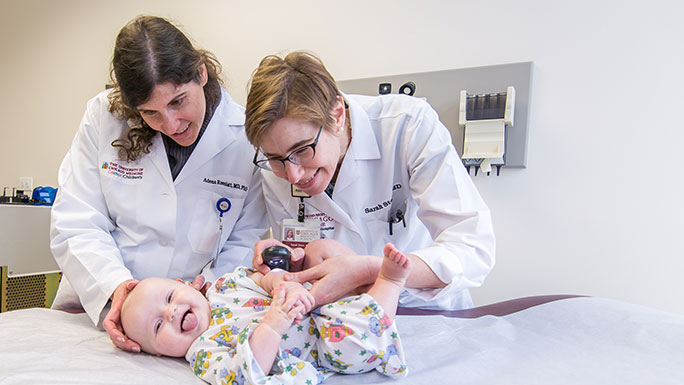 The University of Chicago Medicine Comer Children's Hospital provides innovative medical care to children with everything from common illnesses to the most complex medical problems. We combine advanced technology with a family-centered, kid-friendly philosophy, setting national standards of care for all children. We admit roughly 5,000 patients from the Chicago area, the Midwest and around the world each year.
Our hospital is:
One of the country's few centers to offer I131-MIBG therapy to neuroblastoma patients
First site in the U.S. to be certified for FDA-approved CAR T-cell therapies for specific blood cancers in both adult and pediatric patients; More than 150 patients have been infused to date.
One of the nation's most experienced pediatric epilepsy centers; Our unique treatment options include ketogenic diets, vagus nerve stimulation (VNS), MRI-guided stereoelectroencephalography (SEEG) and laser ablation surgery
One of the world's most comprehensive celiac centers for pediatric patients
First in the world to perform pediatric robotic bladder reconstruction
Bringing Research to Reality
Comer Children's is advancing the forefront of kids' health. Our pediatric specialists are committed to offering every child the latest treatments and clinical breakthroughs. Because we believe kids of all ages should be able to grow up to be healthy, happy and strong.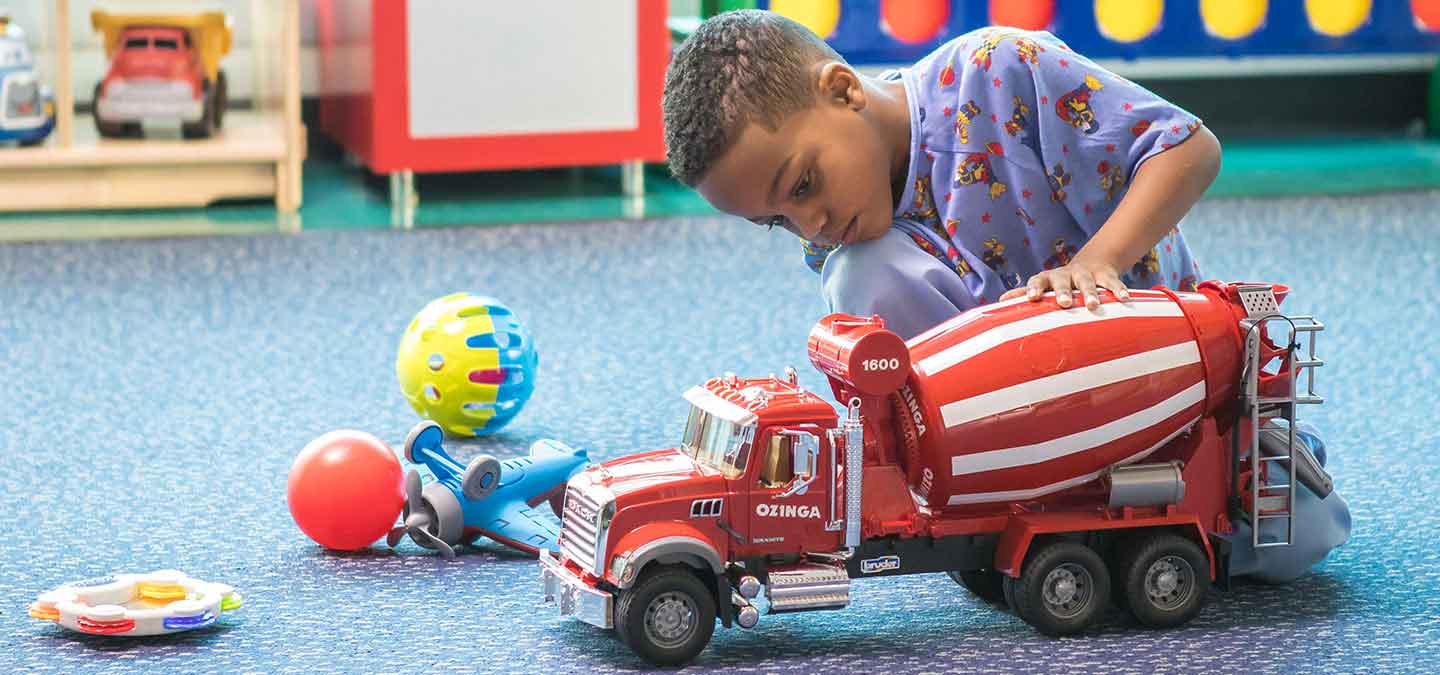 Request an Appointment
Please complete this secure form. The information you provide will enable us to assist you as efficiently as possible. A representative will contact you within 24 hours to help you schedule an appointment.
Please note that electronic request form is not for same- or next-day appointments. If you prefer to speak to someone directly, please call +1-773-702-0506. If you have symptoms of an urgent nature, please call your doctor or go to the emergency room immediately.