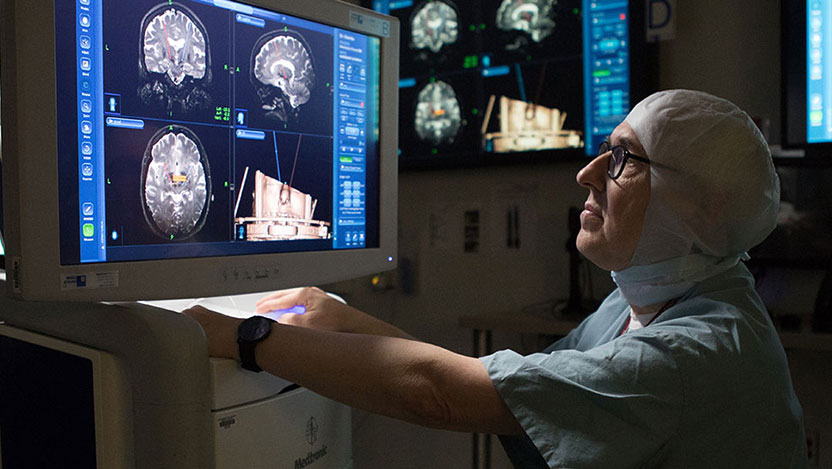 UChicago Medicine's neuroscience program has assembled a team of neurological experts highly skilled in evaluating and treating even the most complex and challenging nervous system disorders. Our physicians have demonstrated expertise in helping patients considered untreatable at other hospitals.
Comprehensive Stroke Center by the Joint Commission on Accreditation of Healthcare Organizations (JCAHO)
Level 4 Epilepsy Center by the National Association of Epilepsy Centers
Information and Referral Center by the American Parkinson Disease Association
Performs hundreds of brain and spine tumor operations every year with image-guided minimally invasive laser ablation and a variety of radiation therapies
Nation's first Center of Excellence for Cerebral Cavernous Malformations (CCM)
One of the first hospitals to treat Parkinson's disease with drug pumps and spinal and brain electrodes
Extensive experience performing deep brain stimulation (DBS) surgery
Neurology & Neurosurgery Related Articles
Request an Appointment
Please complete this secure form. The information you provide will enable us to assist you as efficiently as possible. A representative will contact you within 24 hours to help you schedule an appointment.
Please note that electronic request form is not for same- or next-day appointments. If you prefer to speak to someone directly, please call +1-773-702-0506. If you have symptoms of an urgent nature, please call your doctor or go to the emergency room immediately.