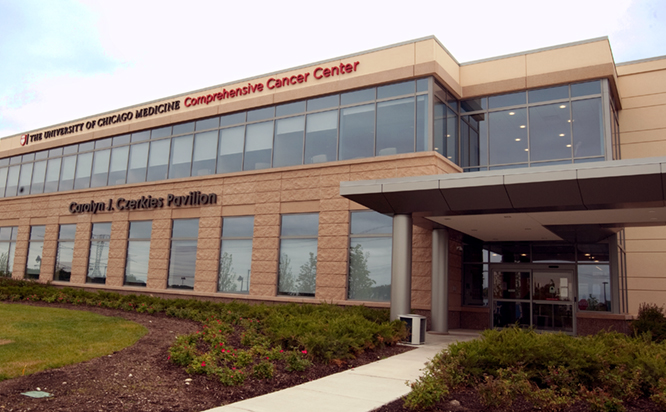 UChicago Medicine Comprehensive Cancer Center at Silver Cross Hospital - New Lenox offers advanced, personalized cancer care that's closer to home. Our world-class oncology team provides state-of-the-art treatment for adults in a convenient Will County setting.
Our services include radiation therapy, on-site chemotherapy and infusion treatments, pre- and post-transplant care for stem cell transplantation, as well as cancer screenings and supportive care services such as patient support groups. And our robust clinical trial program gives patients access to novel medications and treatments before they're widely available.
Explore Our Advanced, Personalized Care
Patients come first at the UChicago Medicine Comprehensive Cancer Center - New Lenox. We assess your individual needs and offer specialized treatments, state-of-the-art technology and compassionate care in your community. Our team treats all types of cancers, including colon, breast, prostate, lung, renal and pancreatic cancers, as well as lymphoma and leukemia.
Gynecologic cancer, breast surgery and breast reconstruction care is offered across the street in Pavilion A, just a short walk from our main outpatient location at Silver Cross Hospital.