CAR T-cell Therapy

Supercharging Your Blood Cells to Defeat Cancer
A revolutionary cancer breakthrough. The University of Chicago Medicine was the first place in Chicago to offer it.
Fighting Cancer by Turning On the Immune System
There's a breakthrough in the fight against cancer, and it's making headlines around the world. Called CAR T-cell therapy, the treatment supercharges a patient's white blood cells to seek out and destroy cancer cells. Research at the David and Etta Jonas Center for Cellular Therapy at UChicago Medicine played a key role in the development of this exciting new immunotherapy for certain cancers.

Select medical centers in the United States, including UChicago Medicine, led clinical trials of this new treatment for leukemia, lymphoma and multiple myeloma. After promising results in adults and children, the FDA has approved CAR T-cell therapy for the treatment of specific types of these blood cancers. UChicago Medicine was the first site in the country to be certified for FDA-approved CAR T-cell therapies for specific blood cancers in both adult and pediatric patients. We offer all CAR T-cell products approved by the FDA. In addition, our specialists are conducting clinical trials of CAR T-cell therapy and other cellular therapies for other forms of blood cancers as well as for solid tumors such as cervical cancer and non-small cell lung cancer.
What Is CAR T-cell Therapy?
CAR (Chimeric Antigen Receptor) T-cell therapy is an emerging form of cancer immunotherapy, which involves supercharging a patient's T cells to recognize and attack cancer cells. CAR T-cell therapy is a type of cellular therapy.

During clinical trials of CAR T-cell therapy, 70 to 90 percent of patients with acute lymphoblastic (lymphocytic) leukemia (ALL) went into remission after this treatment. And 40 to 50 percent of patients with non-Hodgkin lymphoma experienced complete remission. While it's too early to say these patients are cured, the results are encouraging for individuals with hard-to-treat (refractory) or relapsed leukemia or lymphoma. Learn more about how CAR T-cell therapy works.
Explore Related Services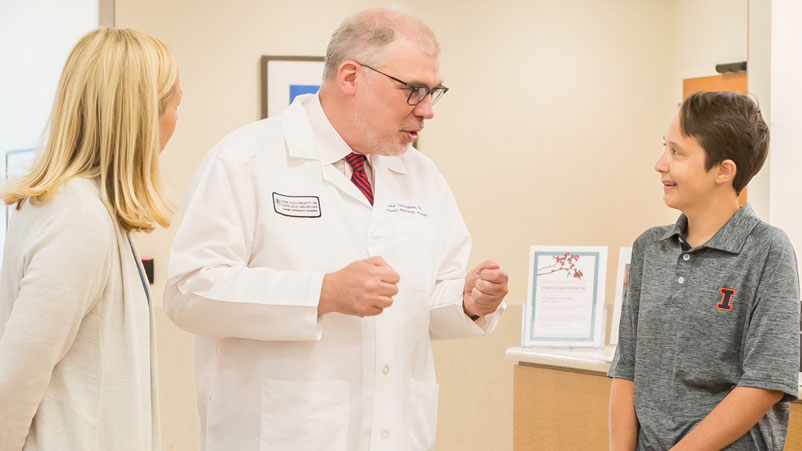 Clinical Trials of New Cellular Therapies
Our physicians work to bring the latest breakthroughs in cellular therapy treatments quickly to their patients' bedsides. Several new cellular therapies are now being tested through clinical trials for blood cancers and solid tumors.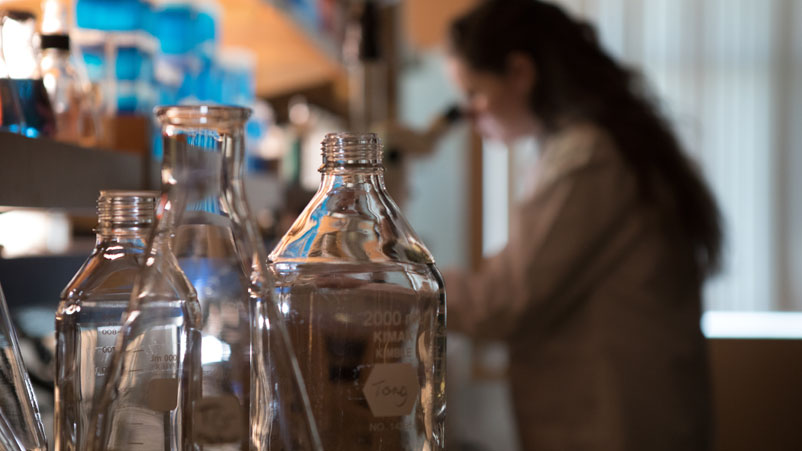 Convenient Locations for Cancer Care
Request an Appointment for CAR T-Cell Therapy
The secure form to request an appointment with a UChicago Medicine CAR T-cell therapy expert will enable us to assist you as efficiently as possible. A representative will contact you within one to two business days to help you schedule an appointment.
You can also make an appointment with our providers by:
– Scheduling a virtual video visit to see a provider from the comfort of your home
– Requesting an online second opinion from our specialists
To speak to someone directly, please call 1-844-482-7823. If you have symptoms of an urgent nature, please call your doctor or go to the emergency room immediately.
For Referring Physicians
To refer a patient for CAR T-cell therapy, please call 1-844-482-7832.
CAR T-cell Therapy Patient Stories & News