Home to one of the top vascular programs in the country, the University of Chicago Medicine provides state-of-the-art care for conditions of the blood vessels and lymphatic system. Our experts treat all vascular conditions, offering non-surgical, minimally invasive and traditional surgical options to deliver the highest level of patient care.
What is vascular disease?
Vascular disease occurs when there is an abnormality in a patient's blood vessels (veins and arteries), such as a blockage, bulge or narrowing of the vessel walls. Any vessel irregularity can impact how well blood circulates throughout the body, making it a serious and potentially life-threatening condition. Because vascular disease routinely lacks discernible symptoms, potentially millions of people each year could be suffering from vascular disease without being aware of their condition. In order to manage your condition, advanced UChicago Medicine vascular surgeons identify any risk you may have for developing vascular disease, and can create a plan to treat and manage your care.
There are millions of Americans with vascular disease, with many of them developing over time due to atherosclerosis, which is plaque that builds and hardens within arteries, making it hard for blood to flow through. With vascular disease, reduced or obstructed blood flow can occur in the brain, extremities and organs, which can lead to stroke and/or limb loss. Understanding what causes atherosclerosis can be a crucial first step in preventing and/or slowing vascular disease early.
Causes and Risk Factors for Vascular Disease
The most common cause of vascular disease is atherosclerosis, and there are several risk factors that could increase your chances of atherosclerosis and ultimately developing vascular disease. Risk factors include:
Age (greater than 50)
Diabetes
High blood pressure
High cholesterol
Family history and/or inherited vascular disease
Obesity
Smoking
Vascular Disease Symptoms
Since vascular disease can effect any part of the body, symptoms will vary depending on the location of the affected vessels. When a patient has a vascular disease, they can experience reduced or obstructed blood flow in the body that creates:
Chest pain
Limb pain
Shortness of breath
Fatigue and muscle weakness
Limited mobility and/or flexibility
Nausea
Sweating
Though not everyone will have symptoms, it is important to be aware of the behaviors that can exacerbate vascular conditions, such as smoking, sedentary lifestyle and an unhealthy diet.
Vascular Conditions We Treat
Why Choose UChicago Medicine for Vascular Disease
Our expert vascular surgeons are committed to helping your meet your care goals, and we work closely with you to ensure we are understand your specific needs and wants.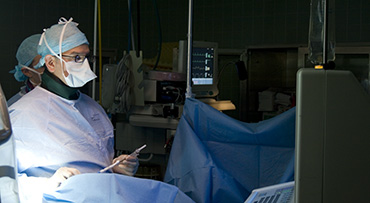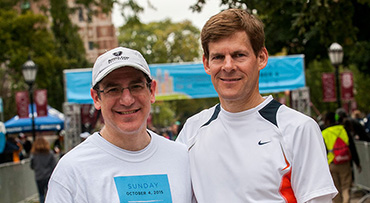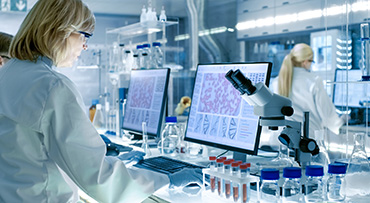 Close Dialog
Care for Complex Conditions
Our highly trained vascular surgeons are dedicated to providing personalized care that not only manages our patients condition(s), but considers his/her needs as we develop strategy. We regularly treat patients with complex conditions and those who are considered high-risk, such as the elderly, patients with co-existing diseases, hereditary disease such as Marfan syndrome and people requiring re-operation to repair previous procedures.
Collaborative Care Approach
Each patient is unique and is treated according to their individual diagnosis. To ensure we're providing you with the best multidisciplinary care, our team works together to discuss every aspect of your treatment. And our vascular surgeons work closely with other UChicago Medicine experts to determine your best treatment plan and deliver personalized service.
History of Innovation
Our physician-scientists have a long history of pioneering breakthroughs in vascular and aortic care, and we are continuously investigating new ways to improve the quality of our patients' lives. During his tenure at the University of Chicago, Alexis Carrel, MD, experimented with blood vessel surgery and laid the groundwork for what would become modern day vascular surgery. He was later awarded the Nobel Prize for his work on vascular repair.
Our experts have made many important discoveries with regards to atherosclerosis and other disorders that affect the blood vessels. We often participate in clinical trials of new treatments. Our surgeons are instrumental in developing and using both endovascular and traditional open operative techniques for vascular reconstruction. Our physicians have been funded by the National Institutes of Health and the American Heart Association to investigate innovative approaches to the treatment of vascular disease.
Request an Appointment
The information you provide will enable us to assist you as efficiently as possible. A representative will contact you within one to two business days to help you schedule an appointment.
To speak to someone directly, please call 1-773-702-6128. If you have symptoms of an urgent nature, please call your doctor or go to the emergency room immediately.
Learn more about heart and vascular disease