Advanced Options, Including Robotic & Minimally Invasive Surgery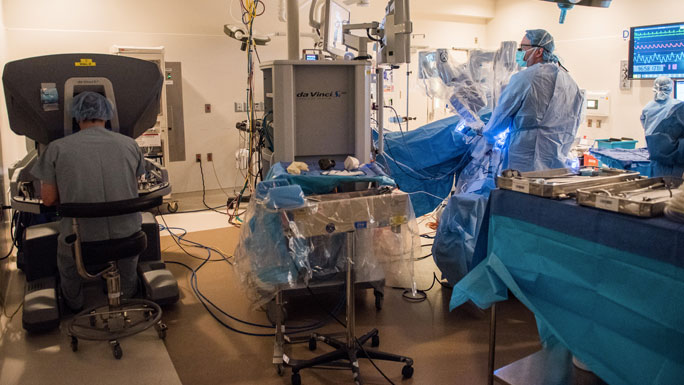 For many people with cancer, surgery is a vital part of their treatment — one that can speed their recovery and improve their chances for a healthy future. However, cancer surgeries can be extremely complex, so it's important to find a surgeon and a hospital you trust.

Cancer surgeons at the University of Chicago Medicine treat a variety of cancers, including diseases considered advanced or untreatable by other institutions. Our team of specialists in surgical, medical and radiation oncology work side-by-side to create individualized treatment plans for each patient.
UChicago Medicine's cancer program ranks among the top in the nation, and our surgeons are recognized for their comprehensive knowledge, as well as for using sophisticated techniques and technologies to provide the best possible outcomes for a wide variety of cancers.
We treat the full spectrum of cancers and offer innovative, leading-edge treatments, such as:
Minimally Invasive Surgery (MIS) — MIS is the practice of performing surgical procedures through tiny cuts rather than long incisions. In some cases, our surgeons can even remove a tumor through an existing body opening without making any incisions at all. Whenever possible, our surgeons use minimally invasive techniques to speed recovery and to reduce pain, scarring and tissue damage.
Robotic Surgery — Surgeons at UChicago Medicine were among the first in the region to use state-of-the-art robotic devices to assist with some minimally invasive procedures. These high-tech, computer-enhanced systems can help surgeons operate even more precisely to remove a cancerous mass while preserving the surrounding tissue. Robotic technology can make surgery less disruptive for patients and lead to faster healing times. Our surgeons continue to be innovators in robotic surgical approaches, including those to remove some gynecologic, urologic and colorectal cancers. Since 2002, our surgeons have performed more than 10,000 robotic surgical procedures.
Hepatic Artery Infusion (HAI) Pump Chemotherapy — For metastatic colorectal cancers and metastatic bile duct cancers that have spread to the liver, HAI is a powerful tool to shrink liver tumors and to prevent tumor recurrence. HAI involves implanting a small pump into the abdomen that delivers high doses of chemotherapy directly into the liver.
HIPEC — Hyperthermic (or Heated) Intraperitoneal Chemoperfusion (HIPEC) is an aggressive, targeted surgical technique that attacks abdominal cancer with fewer side effects than traditional chemotherapy. Immediately after removing visible tumors through what's called cytoreductive surgery, our surgeons pump a powerful dose of heated chemotherapy inside a patient's abdomen.
Radical Vaginal Trachelectomy — UChicago Medicine is one of few hospitals nationwide — and the only one in Illinois — to offer radical vaginal trachelectomy (RVT), a fertility-preserving surgical option for the treatment of cervical cancer. Our experts in gynecologic oncology and maternal fetal medicine work together to help women experience successful pregnancies after having this procedure.
Scarless Thyroid Surgery — Surgeons at UChicago Medicine were the first in the Midwest and among the first in the nation to offer patients a truly scarless thyroidectomy for removal of diseased thyroid glands. The technique, known as the transoral endoscopic thyroidectomy vestibular approach (TOETVA), is an innovative surgery that promises the same successful outcomes as conventional gland removal without any of the lasting scarring.
Transoral Robotic Surgery (TORS) — TORS is an innovative, less invasive treatment option to remove some types of head and neck cancers through the mouth, including many related to human papilloma virus (HPV). Traditionally, surgeons have had to remove these cancers with more invasive approaches that caused longer healing times and more side effects. TORS may help patients achieve a quicker recovery and potentially better functional outcomes.
Whipple Procedure — The Whipple procedure, or pancreaticoduodenectomy, is a common — yet, incredibly complex — surgery for removal of cancer in the pancreas. Surgeons at UChicago Medicine perform five times the average number of Whipple procedures compared to peer institutions. We're also one of the few hospitals offering the Whipple procedure using robot-assisted techniques.
We are Experts in Complex Surgery
The patients with the most complex problems come here because they know that their outcomes will be excellent. They know if they have an issue, that we are prepared to care for it. And there's a team that's involved that understands all of the specific variables that go into getting patients through a complex operation, whether it be cancer or otherwise.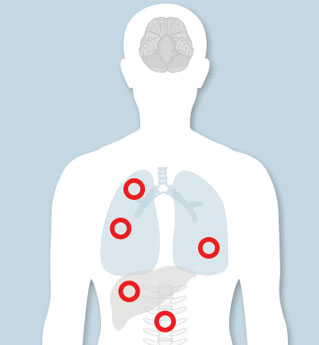 Treating Metastatic Cancer with Optimism and Hope
If you have been diagnosed with metastatic cancer, more therapies may be available to you than you think. Our cancer specialists are eager to help you understand all of your options.
Limited Metastatic Cancer Program
Cancer Treatments
Learn more about treatments for cancer, including advanced options not widely available at other hospitals.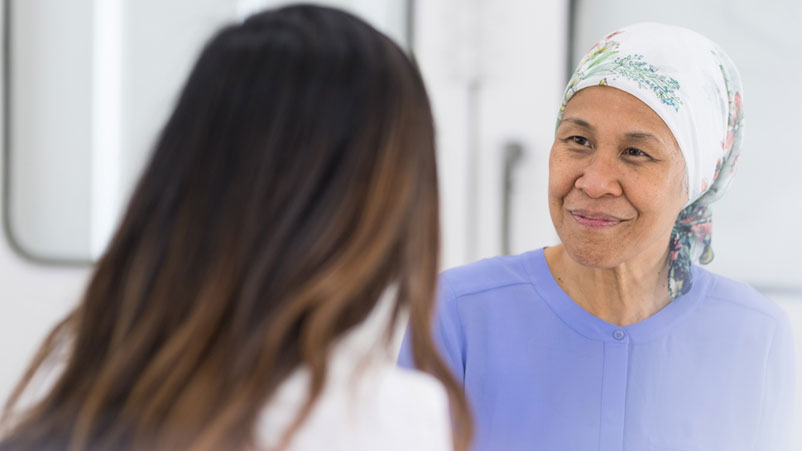 What Is the Whipple Procedure?
Learn about the Whipple procedure, or pancreaticoduodenectomy, the most common surgery for removal of cancer of the pancreas.