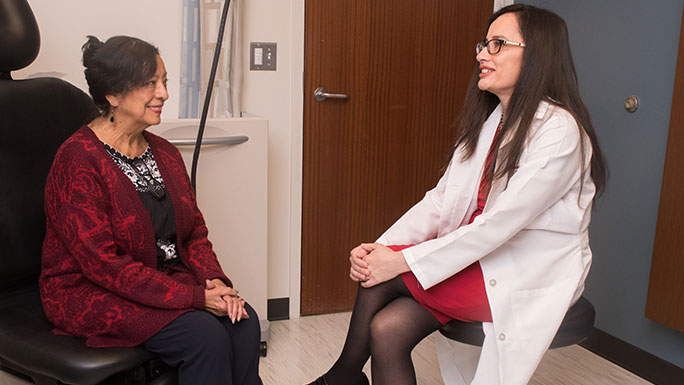 At the University of Chicago Medicine, our gynecologic cancer prevention experts provide comprehensive and personalized care for patients at elevated risk for gynecologic cancers.
This specialized clinic offers risk assessment and ongoing cancer screening. We also offer telemedicine consultations for genetic counseling, giving you access to nationally-recognized experts in reproductive genetics from the comfort of your home. Our goal is to design a customized gynecologic cancer prevention strategy for you and your family members.
Our Multidisciplinary Approach
Our gynecologists work closely with the UChicago Medicine Comprehensive Cancer Risk and Prevention Clinic, a team of genetic counselors and doctors who specialize in hereditary cancer risk and prevention. In addition, we are connected with national and international consortiums focused on advancing the field of cancer prevention.
Our Locations
1101 S. Canal St.
Suites 201 & 202
Chicago, IL 60607
877-336-5667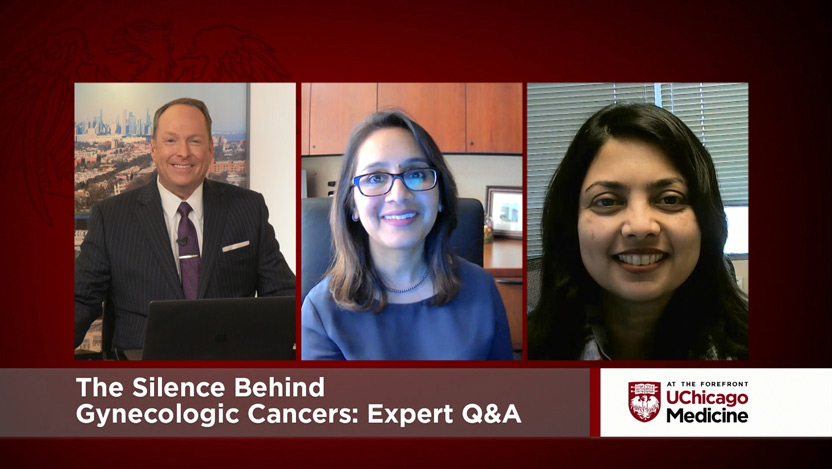 How Can We Help?
Gynecologic Cancer Related Articles