Coronavirus Update Alert: Temporary changes to visitor policy are in effect beginning Saturday, March 14, 2020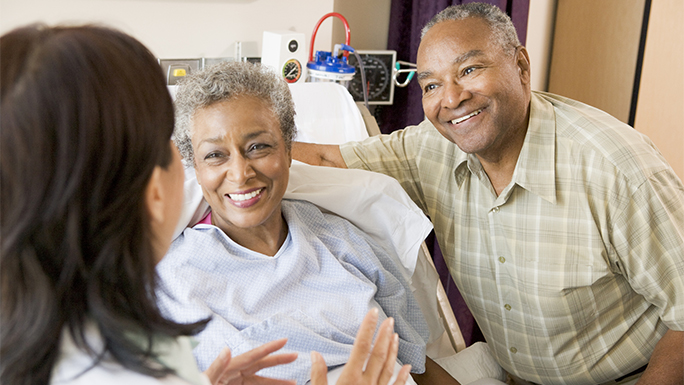 Our goal is to provide a safe and healing environment. Friends, family and caregivers of patients are welcome as partners in the healing process.
We do not restrict, limit or deny visiting based on age, race, religion, ethnicity, culture, language, sex, gender identity, sexual orientation, physical disability or mental disability. Patients may have visitors they choose 24 hours a day and 7 days a week.
Patient or healthcare proxy may refuse visitors or ask them to leave at any time.
Visitor Access
Visitors must check in with UChicago Medicine Public Safety Staff at an entrance and show a state-issued ID or driver's license.
Each visitor will get a badge that allows that person access for 24 hours. Visitors must show their badge and may need to ring a bell to enter the patient care area.
Visitors may be restricted for the safety and health of a patient or visitor.
Children may visit as long as they are with an adult who is not the patient. During flu season, children under age 12 will not be allowed to visit.
Visitors at Comer Children's Hospital, the Family Birth Center and intensive care units will follow visitor guidelines for those areas.
For patient care and safety reasons, the number of visitors at any one time needs to be limited as follows:
Emergency department (adult and pediatric): Two visitors
Adult inpatient units: Six visitors
Pediatric inpatient units: Four visitors
Surgical waiting area: Six visitors
Perioperative procedural areas (pre-op and recovery rooms): Two visitors
Family Birth Center:
Triage: One visitor
Labor and delivery: Three visitors
PACU (recovery room): One visitor
Mother baby unit: Three visitors
Visitor Responsibilities
To support the care, safety and privacy of all patients:
Stay in the patient room or unit waiting area. This is to keep hallways clear for patient privacy and safety. If the patient needs help, use the room call light.
Speak softly and do not make loud noises. We want to create a healing place for patients.
Care team members may ask visitors to leave the room to provide the best care to the patient.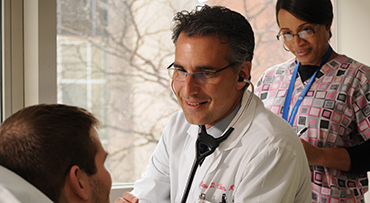 Patient Information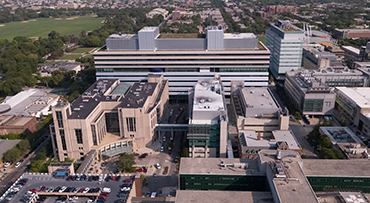 Directions & Maps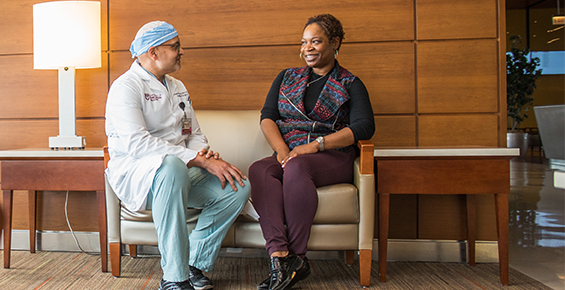 Find a Physician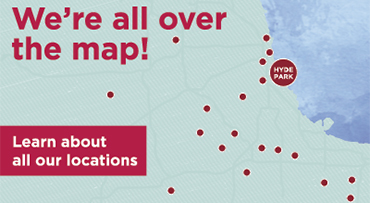 Our Locations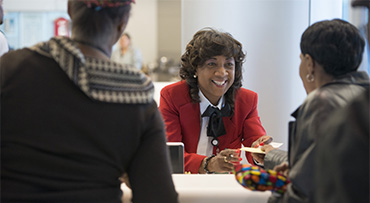 Information for Visitors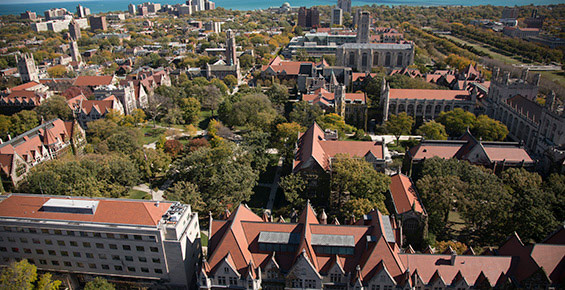 Our Neighborhood & City
News from UChicago Medicine