[MUSIC PLAYING] Hi. I'm Peter Warnke. I'm a professor of neurosurgery at the University of Chicago and director of Stereotactic and Functional Neurosurgery. I have special interest in brain tumors, movement disorders like Parkinson's disease and epilepsy surgery, and being also a pediatric neurosurgeon, I do perform these procedures in adults and children.
I actually always was attracted to biology and sciences, particularly biophysics. And in particular, the neurosciences are applied biophysics. And I always thought this would be a wonderful extension to use this and help patients, particularly with neurological and central nervous system disorders.
I've been in multiple institutions before, both in Europe and the United States. And last one was Harvard. The University of Chicago is where I started out coming to the US in the late '80s because it has a unique flavor to it. Besides the classic tradition of freedom of expression, it is always and has always been a place where you could pursue unconventional ideas and that made it very attractive here.
I perform a lot of what's called stereotactic and functional procedures, implantation of deep electrodes into the brain to modulate brain function. I perform a lot of deep-seated brain tumor surgery, also with the help of intraoperative imaging, physiology, and actually was also called functional imaging, so where we actually look at brain function, plan the surgery around this. And I'm doing a lot of epilepsy surgery, which again involves not treating something on the image, involves the physiology, basically the epileptic area that we identify with electrodes before we proceed with surgery.
We've developed two things here. That one thing is minimally invasive epilepsy surgery. We have started with interstitial stereotactic laser procedures. Here now have, by far, the largest experience in the city of Chicago.
And we are now developing this together with more robotic approaches. The whole objective is to minimize the procedure whilst maximizing the efficacy. And the secondary objective always is to minimize the side effects of any procedure.
[MUSIC PLAYING]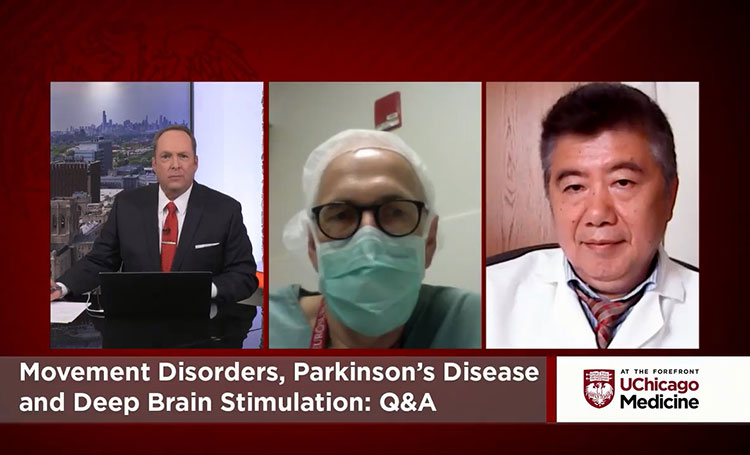 Read more from Dr. Warnke