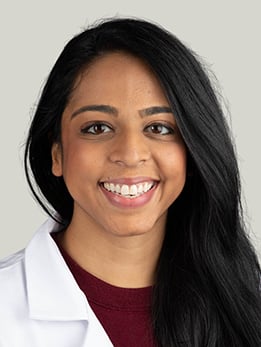 Clinical Associate of Medicine
UChicago Faculty Physicians hold faculty positions with the University of Chicago and provide care for patients on the academic health system's main campus in Hyde Park and in care centers throughout the Chicago region.
Close
773-702-6140
Nina Gupta, MD, specializes in
gastroenterology
who cares for patients with a wide range of digestive disease, such as
gastroesophageal reflux disease
, peptic ulcer disease and
celiac disease
. Dr. Gupta counsels and cares for patients with an increased risk of
gastrointestinal cancers
due to genetic or hereditary factors. She has a keen interest in prevention and early detection of cancers such as
colorectal
, gastric and
pancreatic cancer
. Dr. Gupta helps patients understand their risk for cancer while offering genetic testing, screening, and more.
Dr. Gupta also worked on gastroenterology research in order to improve care to her patients. She investigated novel methods for prevention and early detection of gastrointestinal cancers, such as advanced imaging for Barrett's esophagus and new techniques for resection of advanced colon polyps. Dr. Gupta's research has been published in several peer-reviewed journals, including
Gastrointestinal Endoscopy
,
Surgical Endoscopy
and
World Journal of Gastrointestinal Endoscopy
.