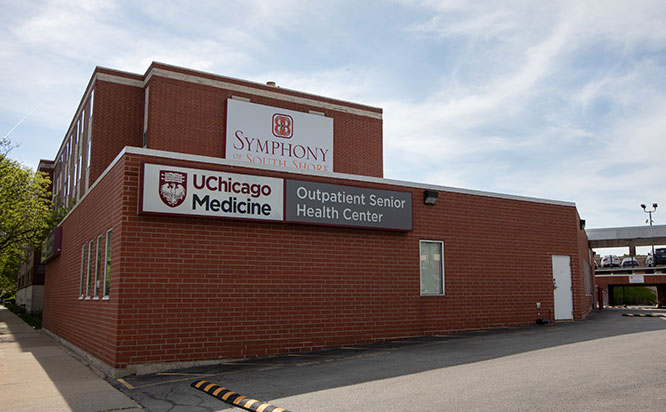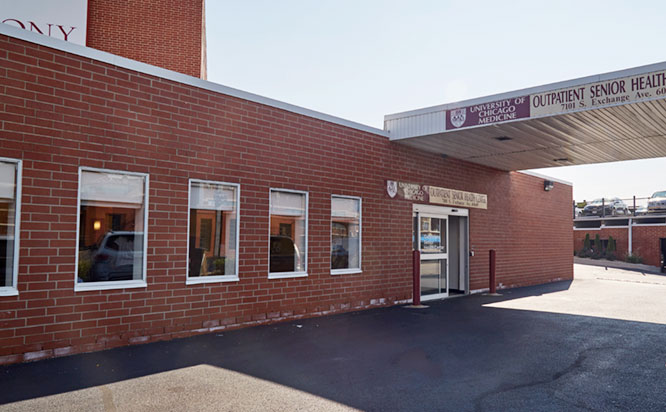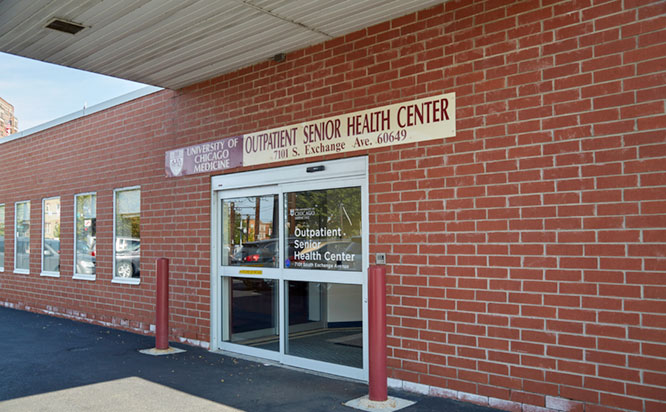 UChicago Medicine's South Shore Senior Center offers comprehensive primary and specialty care for adults age 65 and older. We are the only medical center on Chicago's South Side focused exclusively on the health care needs of aging adults.
The center has been recognized by the Institute for Healthcare Improvement as an Age-Friendly Health System committed to excellence in the care of older adults in our community. This means we reliably provide four evidence-based elements of high-quality care, known as the "4Ms," to our older adult patients.
The 4Ms include:
What Matters – We know and align care with each older adult's specific health outcome goals and care preferences
Medication – We carefully review each patient's medication list for proper indication, dosing and drug interactions
Mentation – We prevent, identify and manage dementia, depression and delirium
Mobility – We ensure that older adults move safely every day to maintain function and independence
We offer excellent accessibility for patients visiting our center. A public safety officer is available to assist patients entering and leaving the building. We also offer a car service to give rides to patients back to their homes. Parking in front of the one-story building is free.
Services Offered:
Chronic pain management, including joint injections
Successful Aging and Frailty Evaluation (SAFE) Clinic
Physical therapy
Geriatric psychiatry
Counseling by social worker
Pharmacy, including personalized help for patients with high blood pressure
Diabetes education
Urgent care for existing patients
Blood clot medication dosing
Alzheimer's Support Group
Seasonal Flu Vaccine Clinic