The Center for Reproductive Medicine and Fertility offers the distinguished expertise of a world-class fertility clinic within an academic medical institution. We're driven by the latest, leading-edge research focused on helping you achieve your goals of fertility and family building.
Your Health, Your Family, Your Future
Our philosophy of care is rooted in excellence, innovation and empathy. We understand that your experience with us is more than just treatments and procedures, because your reproductive wellness and family goals touch every part of your health and your life.
Your fertility concerns deserve personal attention and expert care.
The University of Chicago Medicine has a long history of providing expertise in evidence-based fertility care. We understand that every fertility journey is different and that trying to build a family can involve uncertainty and challenges. Our board-certified specialists are dedicated to helping you understand your options. We'll work collaboratively and compassionately with you to develop a fertility plan tailored to your individual needs.
Family diversity matters. There is no "one size fits all" solution to helping people have babies.
We believe that all people who want to build a family deserve the highest quality care to support their goal. We also understand that certain factors that make us unique can also affect our fertility in complex ways.

As a designated Leader in LGBTQ Healthcare Equality, we have extensive experience helping lesbian, gay, bisexual, transgender, queer (LGBTQ) and gender non-conforming people build families.
We also have experience helping single people build families now or plan for the future with fertility preservation.
Ethnicity can be another important factor in a person's care. Our team has specialized expertise addressing specific challenges that can be more common in women of color who are affected by infertility.
You may not be ready to build your family now, but we can help you plan for the future.
For couples and singles interested in fertility preservation, we can help you explore egg and embryo banking as potential family building options. Fertility preservation can help to address the decrease in fertility that may come with:
Age
Medical procedures such as ovarian surgery, chemotherapy, radiation therapy or a hysterectomy

Fertility can be a complex health issue that requires coordinated care with a team of experts.
In addition to providing reproductive medicine and family building services, UChicago Medicine offers the benefit of access to experts in many specialties. If you have chronic or underlying medical conditions that can complicate your chances of getting pregnant — such as polycystic ovary syndrome (PCOS), endometriosis, uterine fibroids or diabetes — our team will work closely with other UChicago Medicine specialists to personalize your care.
Costs and insurance coverage can be difficult to understand.
When you're focused on understanding your condition and your options for care, it can be especially difficult to make sense of what it costs. Our financial advisor is available to answer your questions from the time you schedule your appointment through each step along the way. Illinois residents benefit from state laws requiring specific group insurance plans and health maintenance organizations (HMOs) to cover infertility diagnosis and treatment.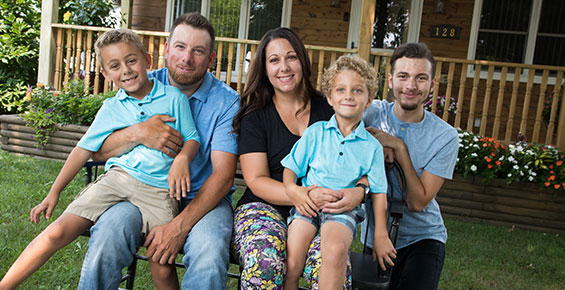 Fertility and Family Building Services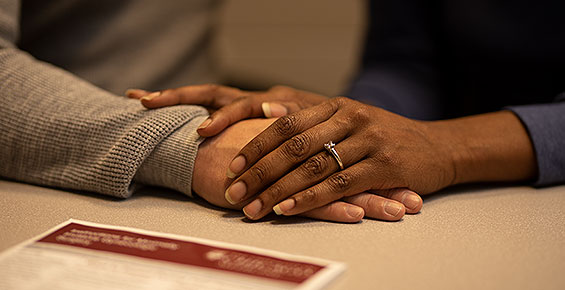 Resources for Patients
Convenient Clinic Locations in Hyde Park, South Loop and Hinsdale
1101 S. Canal St.
Suite 201 & 202
Chicago, IL 60607
877-336-5667
12 Salt Creek Ln.
Salt Creek Suite 106
Hinsdale, IL 60521
888-824-0200
Request an Appointment
The information you provide will enable us to assist you as efficiently as possible. A representative will contact you within one to two business days to help you schedule an appointment.
You can also make an appointment with our providers by:
– Scheduling a virtual video visit to see a provider from the comfort of your home
– Requesting an online second opinion from our specialists
– Filling out an online questionnaire (e-visit) to get a same-day diagnosis and treatment for common conditions.
To speak to someone directly, please call 1-888-824-0200. If you have symptoms of an urgent nature, please call your doctor or go to the emergency room immediately.
Learn More About Reproductive Health