What is IUI?
Intrauterine insemination (IUI) is an infertility treatment option for people who are unable to conceive through sexual intercourse and people who choose third-party reproduction. The process involves identifying and selecting the best moving sperm, then inserting sperm directly into the uterus using a flexible tube (called a catheter). This means the sperm have a shorter distance to travel to get to an unfertilized egg in the fallopian tube. The IUI procedure is carefully timed with ovulation.
What is the difference between IUI and in vitro fertilization (IVF)?
With IUI, the sperm and egg meet inside your body by using a catheter to insert the sperm into your uterus. With IVF, the sperm and egg are combined together in a lab, then transferred into the uterus.
How much does IUI cost?
Of the many fertility treatments available, IUI is one of the least expensive. The cost varies based on your health and the number of attempts made to become pregnant. Our financial advisor can help you understand your insurance coverage and self-pay options. Illinois residents benefit from state laws requiring specific group insurance plans and health maintenance organizations to cover infertility diagnosis and treatment.
Meet Our Experts
At the Center for Reproductive Medicine and Fertility, we offer the highest level of care and the personalized attention you deserve to pursue your family building goals. Our board-certified specialists will partner closely with you, exploring every option possible to support your vision for your family.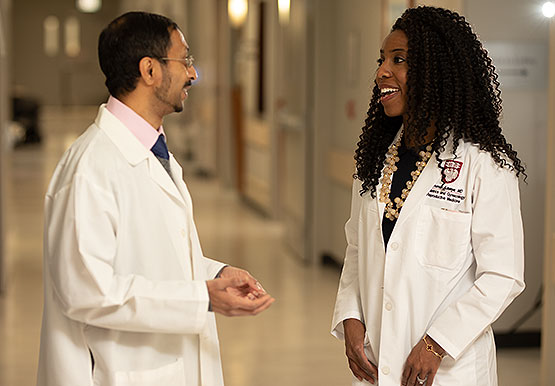 Convenient Clinic Locations in Hyde Park, South Loop and Hinsdale
1101 S. Canal St.
Suite 201 & 202
Chicago, IL 60607
877-336-5667
12 Salt Creek Ln.
Salt Creek Suite 106
Hinsdale, IL 60521
888-824-0200
Request an Appointment
The information you provide will enable us to assist you as efficiently as possible. A representative will contact you within one to two business days to help you schedule an appointment.
You can also make an appointment with our providers by:
– Scheduling a virtual video visit to see a provider from the comfort of your home
– Requesting an online second opinion from our specialists
– Filling out an online questionnaire (e-visit) to get a same-day diagnosis and treatment for common conditions.
To speak to someone directly, please call 1-888-824-0200. If you have symptoms of an urgent nature, please call your doctor or go to the emergency room immediately.
Learn More About Reproductive Health