Colon and Rectal Surgery

Dedicated to Providing the Best Possible Care
Colorectal surgeons at the University of Chicago Medicine diagnose and treat complex disorders of the colon, rectum and anus, including fissures, fistulas, hemorrhoids, colon and rectal cancer, diverticular disease, inflammatory bowel disease and pelvic floor conditions. With advanced training in the management of colorectal conditions, our surgeons are skilled in non-surgical, minimally invasive and traditional surgical techniques. In collaboration with specialists in digestive diseases, cancer and pelvic health, we ensure that each patient receives comprehensive and individualized care. We are one of the nation's top-ranked hospitals for gastroenterology and GI surgery.
What We Treat
The colon and rectal surgery team at UChicago Medicine cares for patients with a wide range of colorectal diseases and disorders, including:
Preparing for Your Appointment
During an office visit, the team will update your medical and surgical history and medications. Please bring an updated list of medications, medical conditions and a copy of your most recent colonoscopy. If you have never had a colonoscopy, the surgeon will determine whether one is needed. Before the visit, try to write down a timeline of your symptoms and what you have tried so far for treatment.
During Your Visit
After checking in, you may be asked to complete some paperwork and will then be led to an exam room. You will be asked about specific symptoms you're having, including any bleeding, pain, itching and/or difficulty passing stool, or whether you have noticed any lesions in or near your anus. The questions may include an obstetric history and questions about sexual activity. We take your comfort and confidentiality very seriously. If you don't understand a question or feel comfortable, please let us know so we can better explain our reason for asking.
The Exam
It's normal to be apprehensive about a physical exam. Many patients find it useful to remember that colorectal surgeons are professionals who perform these types of examinations dozens of times a day, every day. Your surgeon will assist in getting you in a comfortable position in order to perform a careful visual examination of the skin around the anus. He or she will then perform a digital rectal exam, which involves gently inserting a lubricated gloved finger into the anal canal to feel for any abnormalities. You may be asked to "squeeze" or "push" to help the surgeon get a good sense of the muscle function.
The Exam (cont.)
Based on the exact reason for your visit, the surgeon may proceed with an anoscopy. An anoscope is a small, lighted instrument that is used to look directly into the anal canal and the last part of the rectum. It is about the same size as a finger, and normally does not cause discomfort. Depending on the reason for your visit, an office-based procedure, such as hemorrhoidal banding, may be offered. Your surgeon will discuss this with you if it is an option. At that point, your examination will be complete. Your nurse will help you off the examination table and you will be asked to change back into your clothing.
Next Steps & Treatment
After your exam, your surgeon will review the findings with you and will discuss a treatment plan. Many anorectal disorders are treatable without surgery, but your surgeon may determine that an exam under anesthesia is necessary for further work-up. It is also possible that further testing, such as an MRI or colonoscopy, will be necessary. You may be given instructions on taking fiber powder to address the problem or be prescribed other medication. You will be given an opportunity to ask as many questions as you like about your treatment plan.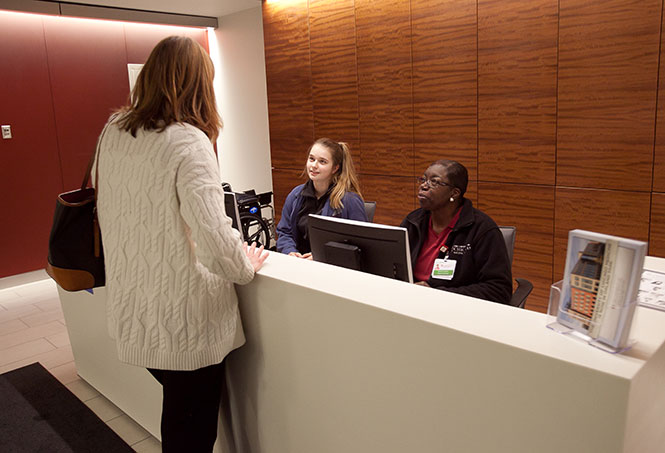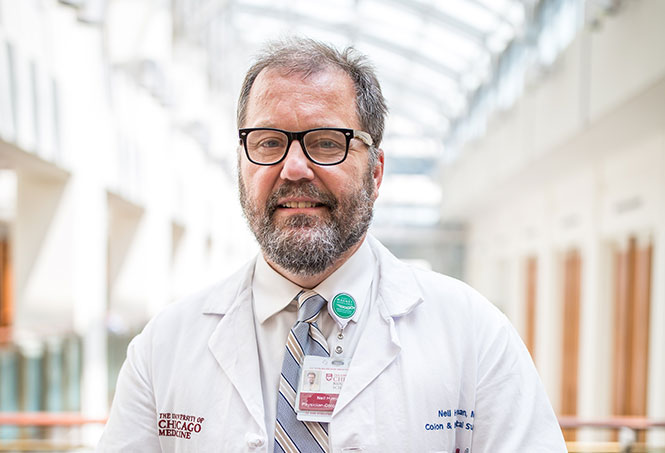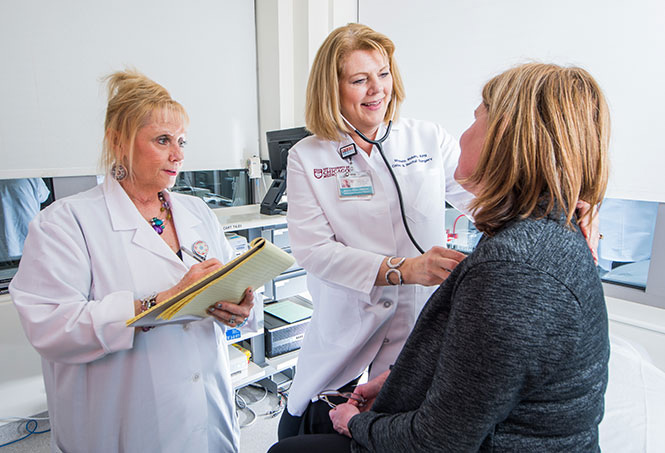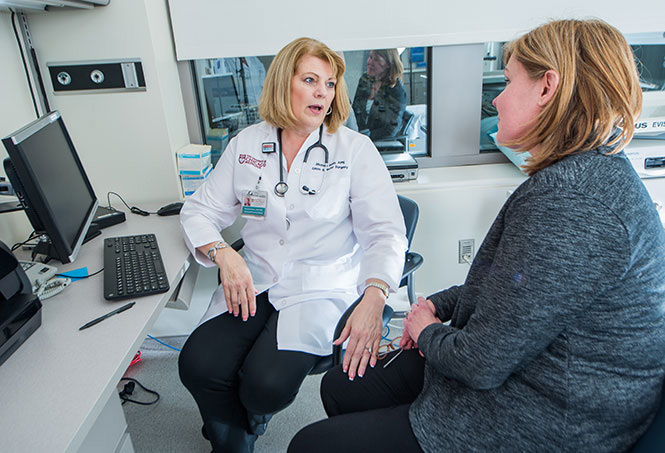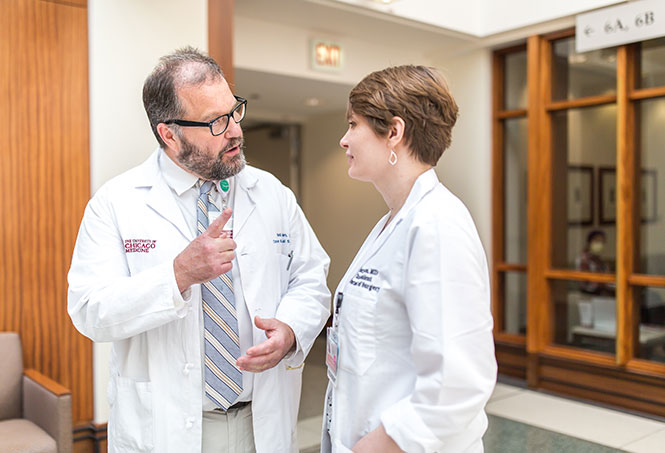 Why Choose Colorectal Surgery at UChicago Medicine
UChicago Medicine has a rich tradition of national leadership and innovation in the surgical management of complex colorectal diseases, especially IBD and rectal cancer. Our team continues to build on this heritage in the treatment of a wide range of challenging colon, rectal and anal diseases, including pelvic floor disorders and perianal disease.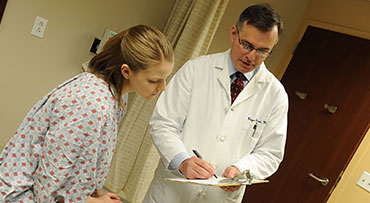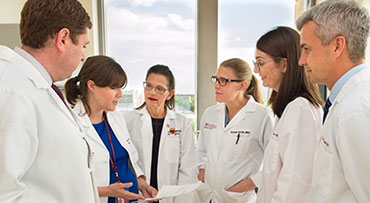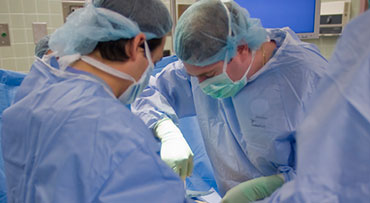 Close Dialog
Treatment Designed for You
From benign conditions to chronic disorders, our surgeons and staff work with a team of specialists and caregivers to develop a personalized treatment plan for each patient. In some instances, our team may recommend medication, physical therapy and/or an office-based procedure. If surgery is necessary, our surgeons offer minimally invasive techniques and/or sphincter-sparing procedures whenever possible.
Team of Specialists
At UChicago Medicine, our highly trained colorectal surgeons are dedicated to delivering the best care possible. Our dedicated and experienced nurse practitioners, enterostomal nurses, physician assistants and medical assistants help ensure seamless transitions during every step of treatment. In addition, our imaging technology and research advances are at the forefront of medicine.
Expert Surgeons
Our surgeons offer the full range of procedures and services available for patients suffering from colon, rectal and anorectal disorders. When considering advanced treatment options, it's particularly important to seek care from surgeons who regularly perform these operations. UChicago Medicine offers state-of-the-art technologies in our hospital, the Center for Care and Discovery. As an academic medical center, we regularly evaluate patients with the most complex conditions, including patients who may have had surgery in the past and those with multiple medical concerns.
Minimally Invasive Colon & Rectal Surgery
If surgery is necessary, our team will partner with you to ensure an optimal recovery and outcome. Whenever possible, our surgeons use minimally invasive techniques including laparoscopic and robotic surgery and trans-anal endoscopic microsurgery (TEM). Our goal is to provide you with a safe, rapid and comfortable recovery from surgery so that you can quickly get back to your daily routine.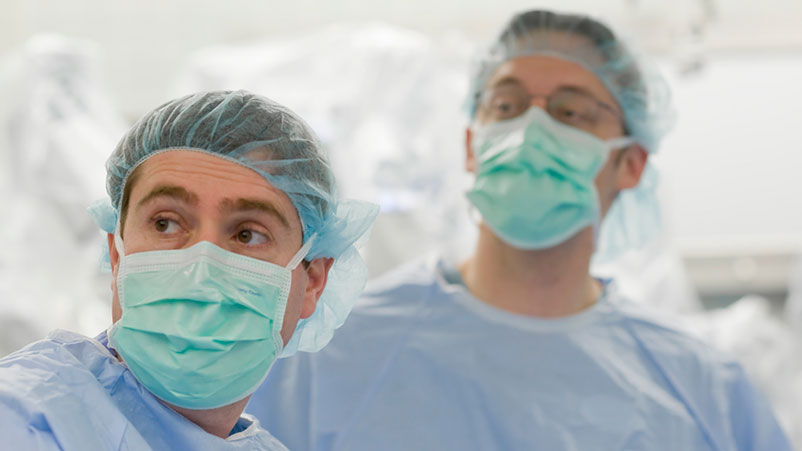 Locations with Colon & Rectal Services
Patient Stories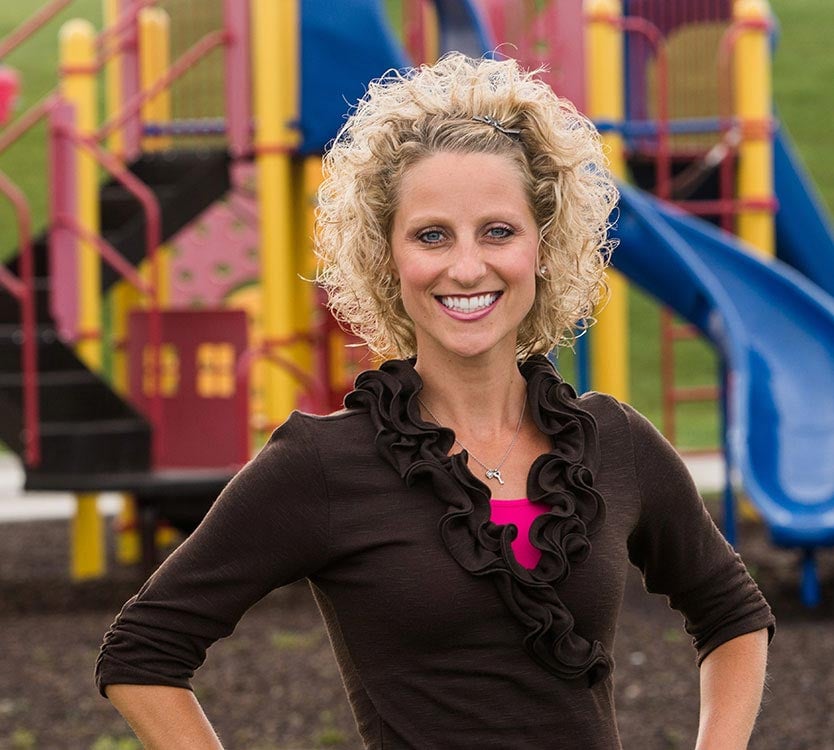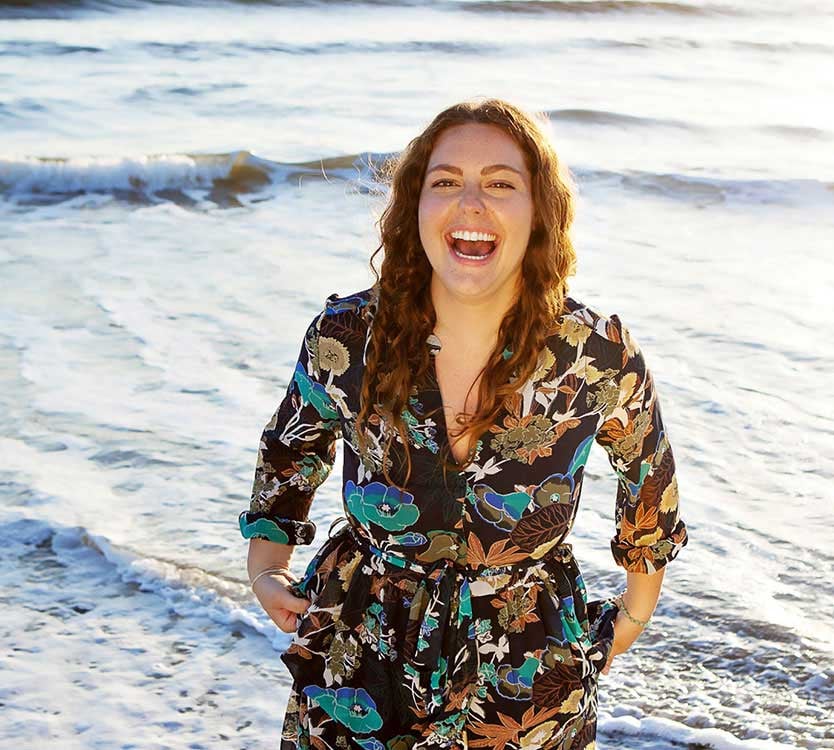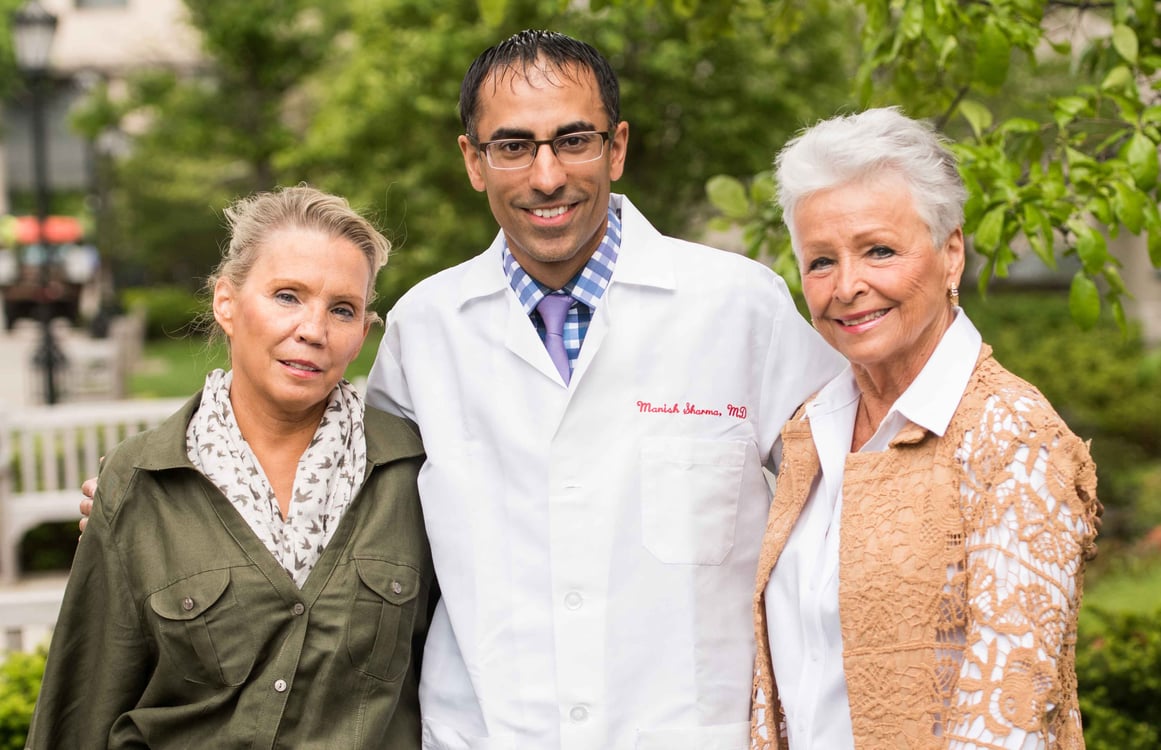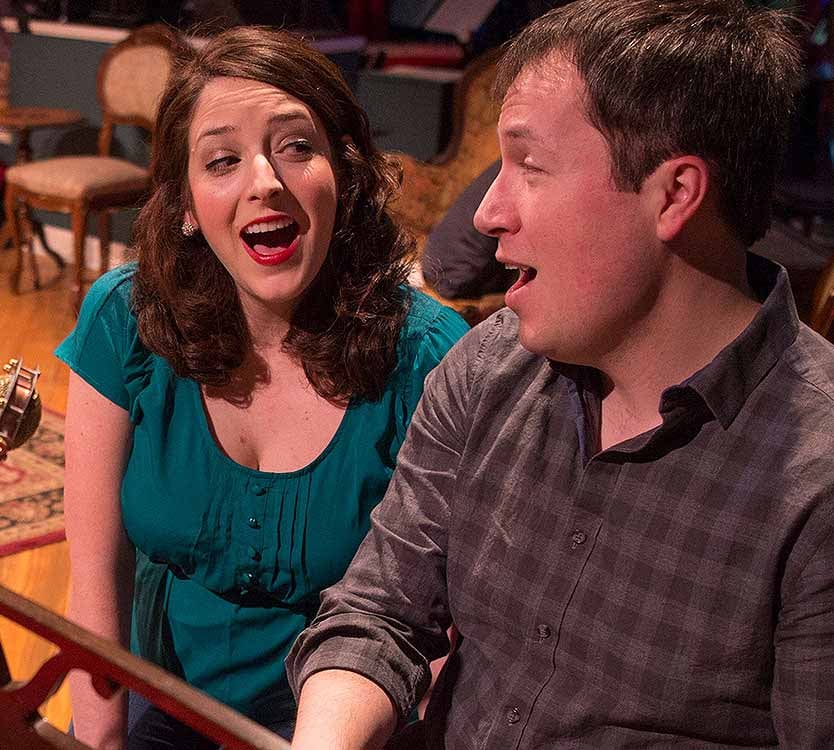 Colon & Rectal Surgery Related Articles