Esophageal Diseases

A Center Dedicated to Esophageal Disorders
The University of Chicago Medicine's Center for Esophageal Diseases is one of the few centers in the nation solely dedicated to diagnosing and treating disorders of the esophagus. Our patients benefit from advanced treatments, leading-edge technology and a level of experience and innovation only available at a handful of other leading medical centers in the world. You can trust that your care is being guided by top specialty physicians who are dedicated to tailoring treatment to meet your needs.
What We Treat
Our team approach means patients benefit from the combined expertise of physicians who have the knowledge and perspective to address all aspects of esophageal disease.
Minimally Invasive Esophageal Surgery
The University of Chicago Medicine has many experts who specialize in minimally invasive surgery for esophageal problems. Our surgeons take a team approach to the diagnosis and treatment of all esophageal conditions, and work closely with other experts in the Center for Esophageal Diseases.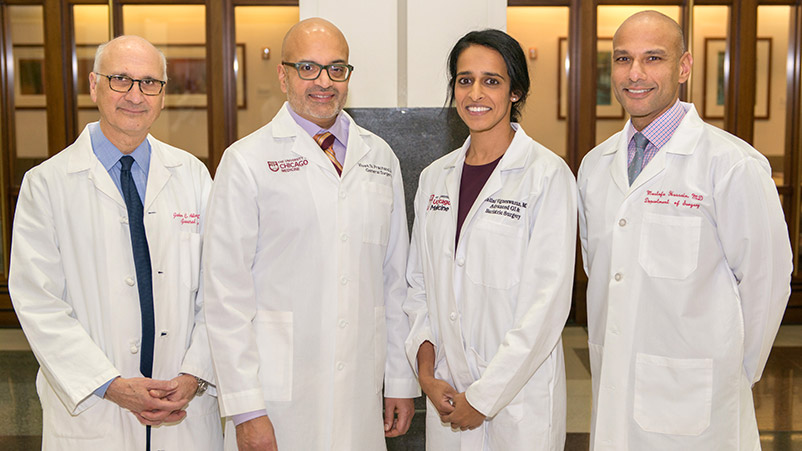 Anti-Reflux Surgery: A Patient Success Story
Musician Michael Meadows came to UChicago Medicine to treat his acid reflux. Dr. Yalini Vigneswaran came up with a plan to treat more than just his acid reflux so he could return to the stage.

Why Choose UChicago Medicine for Esophageal Care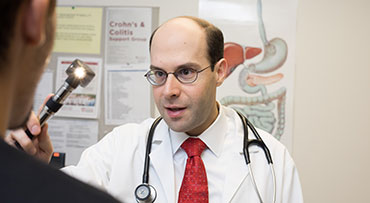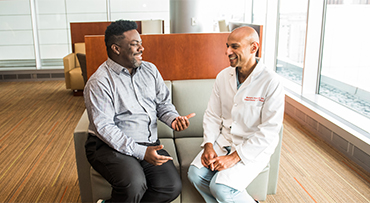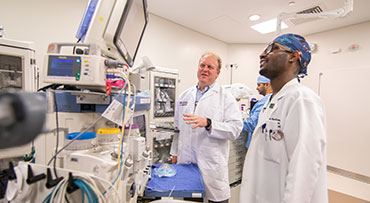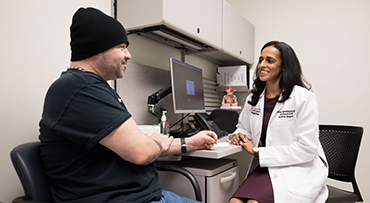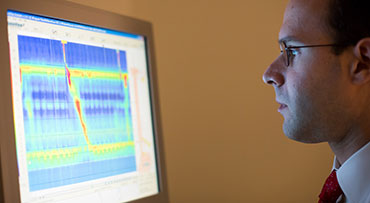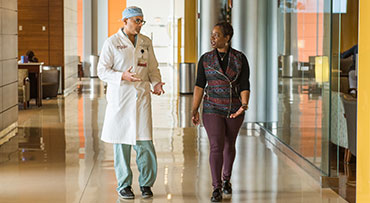 Eating Again After Achalasia
Eating and drinking became increasingly difficult for Dorian Brantley. Gastroenterologists diagnosed achalasia — a rare digestive disorder that affects the muscles between the esophagus and the stomach. Brantley had a peroral endoscopic myotomy to correct the problem. Now, she is back to enjoying all her favorite foods again.
Read Dorian's Story