The University of Chicago Medicine has many experts who specialize in minimally invasive surgery for esophageal problems. Our surgeons take a team approach in the diagnosis and treatment of all esophageal conditions, and work closely with other esophageal care experts as part of the Center for Esophageal Diseases.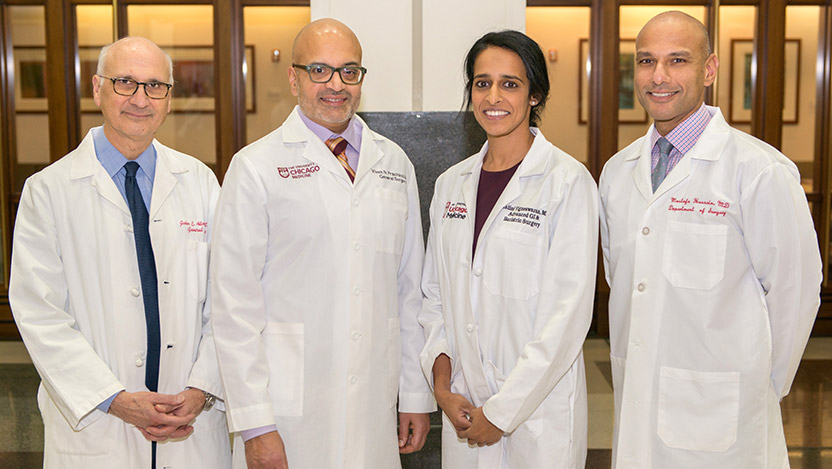 Esophageal Conditions Treated with Minimally Invasive Surgery
Anti-Reflux Surgery: A Patient Success Story
Musician Michael Meadows came to UChicago Medicine to treat his acid reflux. Dr. Yalini Vigneswaran came up with a plan to treat more than just his acid reflux so he could return to the stage.

Eating Again After Achalasia
Eating and drinking became increasingly difficult for Dorian Brantley. Gastroenterologists diagnosed achalasia — a rare digestive disorder that affects the muscles between the esophagus and the stomach. Brantley had a peroral endoscopic myotomy to correct the problem. Now, she is back to enjoying all her favorite foods again.
Read Dorian's Story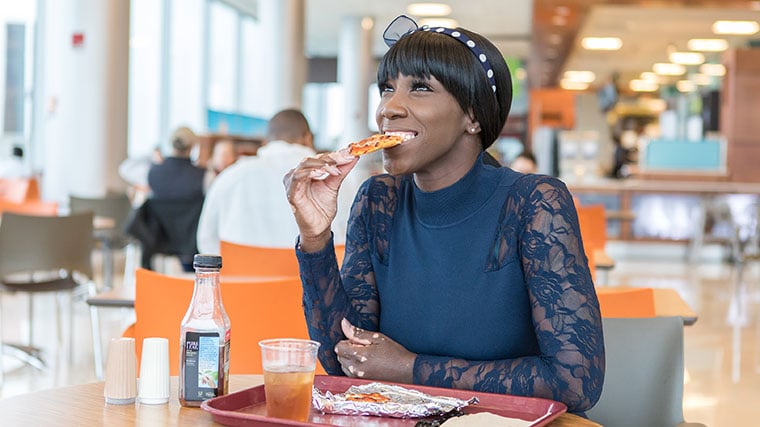 Patient Information
Your care and well-being are our primary concerns, and we want your stay to be as comfortable as possible.
See all patient resources
Second Opinions
Seeking the opinion of an expert can ease your mind and help you feel more secure in the medical decisions you are making.
Request a second opinion
U.S. News & World Report Rankings
We continue to place highly in categories in the U.S. News & World Report annual rankings. See our full list of ranked specialties.
U.S. News & World Report Rankings
---
Directions & Parking
Step-by-step instructions on how to get to our main campus by car and public transportation.
Get directions
Classes & Events
We offer relevant classes, screenings and support groups to help you lead a healthier life.
See all classes and events