Congratulations, New Parents!
Once your little one arrives, bring him or her to this free class, which focuses on parent-baby bonding through soothing touch and massage. Parents will learn how to massage their babies using techniques that will:
Promote better sleep
Improve interaction
Decrease infant stress, crying and gas
This four-week course meets once a week. Each lesson builds on the previous one, so plan to attend all four sessions. Our instructor is a certified educator of infant massage and a certified child life specialist.
Who Can Attend?
This is an interactive class for parents and their infants. Please bring a blanket for your baby.
If you are (or your partner is) still pregnant, we look forward to your participation once your baby is born.
Although the class is free, pre-registration is required to attend.
Virtual Sessions via Zoom
To help protect our patients, staff and community during the coronavirus (COVID-19) outbreak, our infant massage classes will be offered via Zoom video conferencing sessions until further notice.
Once you register, you will receive a confirmation email with important instructions and details.
Upcoming Class Series
May
Sundays at 9:30 a.m.
May 9
May 16
May 23
May 30
June
Sundays at 9:30 a.m.
June 6
June 13
June 20
June 27
Register by Phone
773-702-9200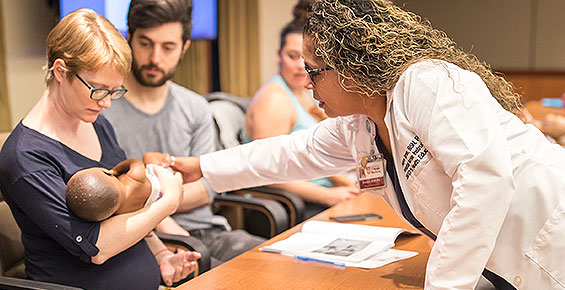 Prenatal Classes & Family Resources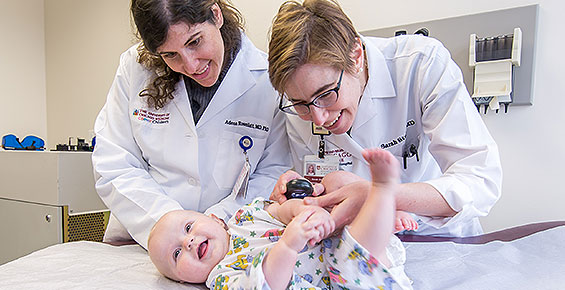 World-Class Pediatric Care