Skip to content
After years of treatment and relapses, CAR T-cell therapy helps leukemia patient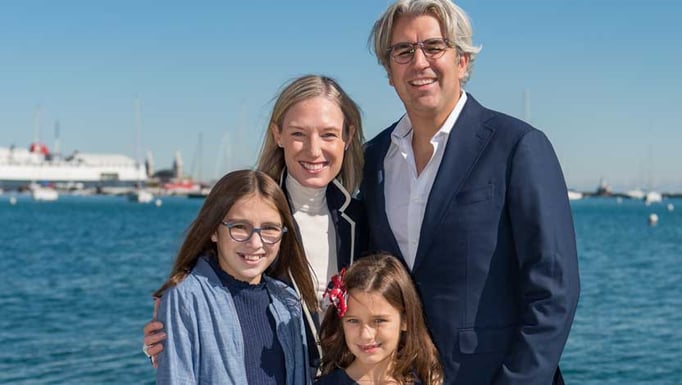 Leukemia survivor Jacelyn Walsh with her husband and daughters.
Jacelyn Walsh's 40th birthday party was a celebration of life.
The Chicago wife and mother had spent the previous five years battling acute lymphoblastic leukemia (ALL), enduring several rounds of chemotherapy, a bone marrow transplant, two relapses and long hospital stays that kept her away from her two young daughters.
On the night of her party, though, Walsh had been cancer-free for more than a year and seemed to have her life back. But a few days later, she didn't feel well and instinctively knew something was wrong.
Doctors would later confirm: Her blood cancer had returned — a third relapse.
"It was devastating," Walsh said.
Walsh's doctors referred her to the University of Chicago Medicine, where promising clinical trials using CAR T-cell therapy were underway for patients with ALL.
CAR T-cell therapy has opened up a whole new era of treatment for our patients with ALL.
The therapy uses a patient's own immune system to kill cancer cells. The process involves removing millions of T cells from a patient's blood and supercharging them with an antibody-like protein called Chimeric Antigen Receptor, or CAR. The modified T cells are then returned to the patient's body, where they seek out and destroy cancer cells while bypassing healthy cells.
UChicago Medicine hematologists/oncologists Michael Bishop, MD, and Wendy Stock, MD, both nationally known experts in the diagnosis and treatment of leukemia and other blood cancers, managed Walsh's care as she underwent the new treatment.
Although it took a few weeks for the T cells to be reprogrammed, returning them to Walsh's blood only took 10 minutes.
"It was the most anticlimactic thing, but 15 people in white lab coats were there, watching it happen," Walsh joked.
She had a high fever afterward, a common side effect of the treatment. But her next bone marrow biopsy showed that Walsh was once again cancer-free.
"This is not an easy therapy, but Jacelyn did so well," Stock said. "She was the perfect candidate."
After roughly a year of being cancer-free thanks to CAR T-cell therapy, Walsh relapsed again in 2020. Stock said they gave her another new medication, an antibody-conjugate called inotuzumab ozogamycin (InO), and then a second stem cell transplant following total marrow radiation (TMI). The conditioning regimen incorporating TMI for a second stem cell transplant was developed by UChicago Medicine's Hongtao Liu, MD, and his radiation oncology colleagues, Bulent Aydogan, PhD, and Yasmin Hasan, MD. Walsh has been cancer-free ever since.
"I'm so excited to see Jacelyn back to her normal life, raising her daughters and loving life with them and her husband. She is a ray of sunshine in every life that she touches," Stock said.
CAR T-cell treatment is showing response rates greater than 90% for ALL, which is both remarkable and encouraging, said Bishop, who directs the program for CAR T and other cellular therapies at UChicago Medicine.
Bishop and Stock say CAR T-cell therapy for ALL has the potential to become FDA-approved and may one day be used earlier in the treatment process.
"CAR T-cell therapy has opened up a whole new era of treatment for our patients with ALL," Stock said. "It's truly an exciting time right now."
Walsh said having children gave her something to fight for. "I want to be here for them and watch them grow up. So, I'm going to do whatever it takes. It's been a long road, but I'm still here."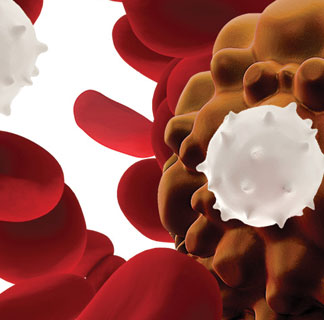 CAR T-Cell Therapy
CAR T-cell therapy supercharges a patient's white blood cells to find and destroy cancer cells. UChicago Medicine research played a key role in the development of this exciting new immunotherapy.
View videos and learn more