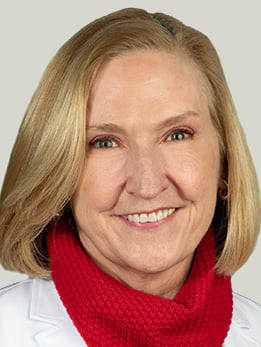 Cardiology (Heart Care) | More
Clinical Associate of Medicine
UChicago Faculty Physicians hold faculty positions with the University of Chicago and provide care for patients on the academic health system's main campus in Hyde Park and in care centers throughout the Chicago region.
Close
773-702-9461
Kathleen Drinan, DO, FACC, FACOI, is a highly skilled clinical cardiologist with over 30 years of cardiac experience. Dr. Drinan is trained in preventive and non-invasive treatments for a wide range of heart conditions, including hypertension, hyperlipidemia/hypercholesterolemia (high cholesterol), valve disease and cardiac arrhythmias.
In addition to providing comprehensive cardiology care to men and women of all ages, Dr. Drinan specializes in the treatment and prevention of heart disease in women. She recognizes the unique presentation of heart disease in women, and advocates using updated cardiovascular prevention guidelines, which include pregnancy associated hypertension and diabetes, adverse pregnancy outcomes like pre term birth, and psychosocial factors like depression and anxiety. Because she understands that symptoms, diagnoses and treatments vary between men and women, Dr. Drinan is able to identify often overlooked signs of heart disease and deliver personalized care to her heart patients.