Total pancreatectomy with islet autotransplantation has emerged as a surgical option for treating patients with debilitating pain from chronic pancreatitis. It may also be an option for patients with recurrent acute pancreatitis, who experience multiple hospitalizations that affect their quality of life, including their ability to work or go to school.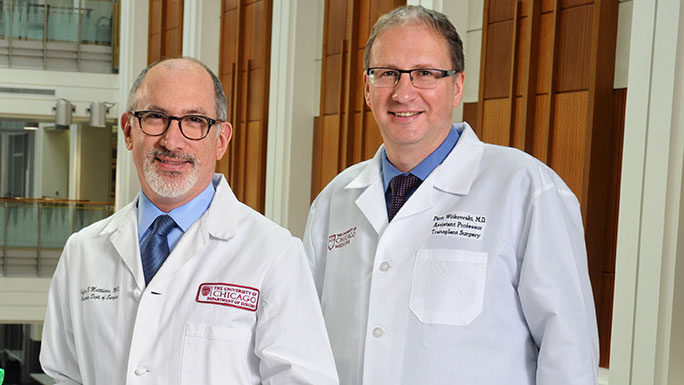 About 70 percent of patients experience dramatic pain relief after total pancreatectomy (TP) with autologous islet cell transplantation (IAT). Approximately 30 to 40 percent of patients who have IAT will not require insulin injections after the procedure. Other patients may need to take daily insulin and monitor their blood glucose closely, but the severity of their diabetes is less compared to patients who did not undergo IAT.
The University of Chicago Medicine is one of a few U.S. hospitals to offer autologous islet cell transplantation after total pancreatectomy. The goal is to prevent the onset of diabetes or reduce the severity of the disease.
Breakthrough Pancreatic Research & Clinical Trials
As a top research institution, UChicago Medicine offers qualified patients the unique opportunity to advance biomedical innovation by participating in structured clinical studies. Our physicians currently are examining the safety and efficacy of a drug aimed at reducing the risk of diabetes development in patients undergoing total pancreatectomy with islet autotransplantation for chronic pancreatitis.
Find out if you are eligible to participate in a clinical trial
Frequently Asked Questions
Understanding Chronic Pancreatitis
Chronic pancreatitis is a complex condition characterized by progressive inflammation of the pancreas, leading to destruction of the gland. Over time, irreversible damage may lead to exocrine pancreatic insufficiency and diabetes.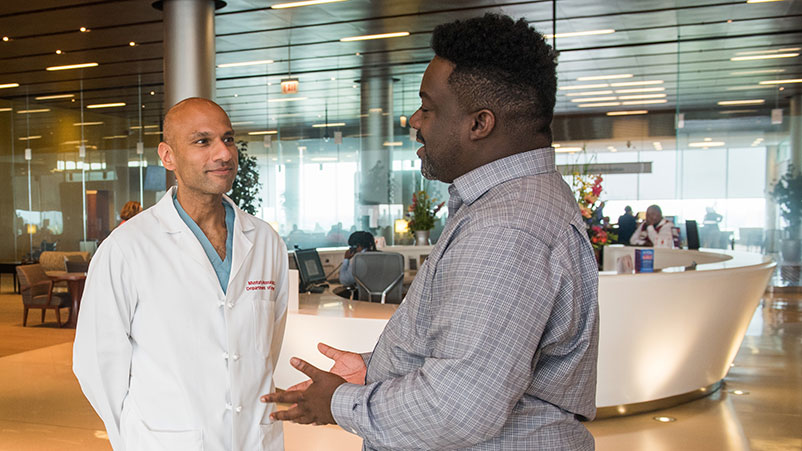 Patient Information
Your care and well-being are our primary concerns, and we want your stay to be as comfortable as possible.
See all patient resources
Second Opinions
Seeking the opinion of an expert can ease your mind and help you feel more secure in the medical decisions you are making.
Request a second opinion
U.S. News & World Report Rankings
We continue to place highly in categories in the U.S. News & World Report annual rankings. See our full list of ranked specialties.
U.S. News & World Report Rankings
---
Directions & Parking
Step-by-step instructions on how to get to our main campus by car and public transportation.
Get directions
Classes & Events
We offer relevant classes, screenings and support groups to help you lead a healthier life.
See all classes and events