Adult Hearing Loss

Comprehensive Ear and Hearing Care
At the UChicago Medicine, our expert team of ear surgeons (otologists/neurotologists), audiologists, nurses and speech-language pathologists are specially trained to treat everything from mild hearing loss to complex ear conditions.
Roughly 45 million people suffer from hearing loss in the United States alone. Hearing loss is a complicated disease, and whether you have chronic ear infections, a perforated eardrum or inner ear nerve damage, the University of Chicago Medicine has the expertise you need.
With our dedication to world-class ear and hearing health care, ongoing advancements in medicine, and providing education for the public and aspiring health professionals, we set the standard for excellent care. If you are having hearing problems, our specialists can diagnosis your condition and will work with you to find the best treatment for your specific condition and personal needs.
Our team specializes in:
Audiology and hearing technology

Management of chronic ear disease (cholesteatoma)

Aural atresia repair

Management of Meniere's disease

Surgically implanted bone conduction devices
Find a Ear and Hearing Loss Location Near You
Request an Appointment
The information you provide will enable us to assist you as efficiently as possible. A representative will contact you within one to two business days to help you schedule an appointment.
To speak to someone directly, please call 1-773-702-1865. If you have symptoms of an urgent nature, please call your doctor or go to the emergency room immediately.
Hearing Loss: Expert Q&A
Michelle Havlik, Drs. Ted Imbery and Brittney Sprouse discuss causes and treatments for hearing loss as well as the multidisciplinary approach taken for individualized patient care.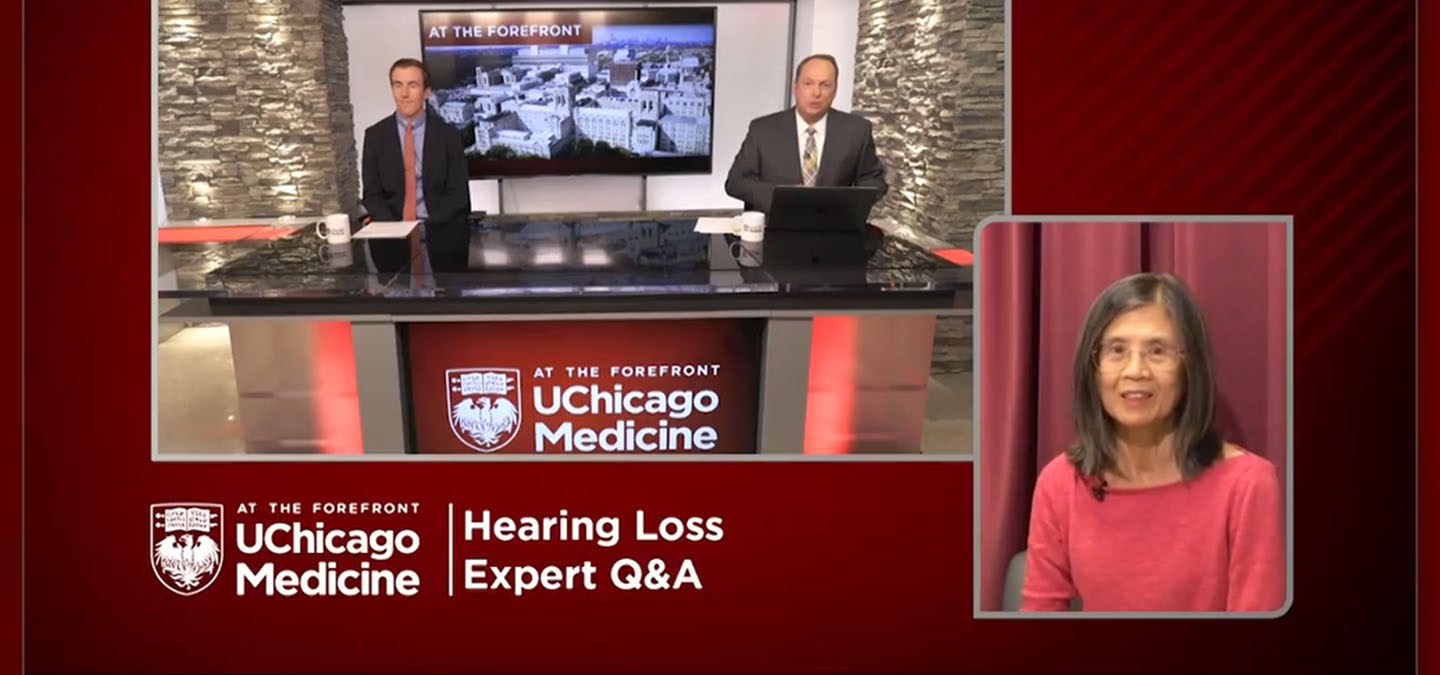 Read More About Otolaryngology