Physician-scientists at University of Chicago Medicine Comer Children's conduct groundbreaking research and clinical trials for a wide range of gastroenterology conditions. Our team is actively involved in basic, clinical and translational research projects that help advance treatment options and improve quality of life for children with these conditions.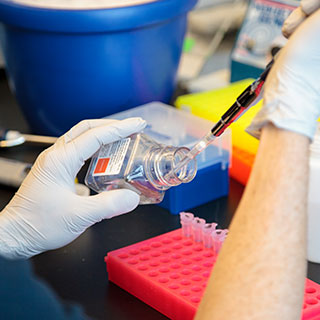 Active Clinical Trials
We are dedicated to delivering new treatments through our research and clinical trials. Offering patients advanced therapies before they are widely available puts them at the forefront of gastroenterology care.
Find a pediatric clinical trial