Pediatric Gastroenterology, Hepatology & Nutrition
Advanced Pediatric Gastroenterology Care
At Comer Children's, our team of highly skilled pediatric gastroenterology and hepatology experts are ready to tackle the most complex digestive diseases. At our downtown Chicago locations, we offer specialized care for patients with difficult-to-treat conditions, such as celiac disease, inflammatory bowel disease, intestinal failure, complex liver disorders, eosinophilic esophagitis and acid peptic disease. In addition to managing complex care, our team also treats common gut conditions, such as abdominal pain, vomiting and constipation.
Pediatric Gastroenterology Conditions We Treat
As leaders in the field of pediatric gastroenterology, we provide comprehensive digestive disease care and advanced treatment options to set your child for a successful outcome.
Chicagoland Children's Health Alliance
A collaboration among the University of Chicago Medicine Comer Children's Hospital, Advocate Children's Hospital and Pediatrics at NorthShore University HealthSystem
The three organizations are committed to seamless, multidisciplinary care for children and their families. Our pediatric gastroenterology team provides specialty expertise for a wide range of childhood gastroenterology illnesses.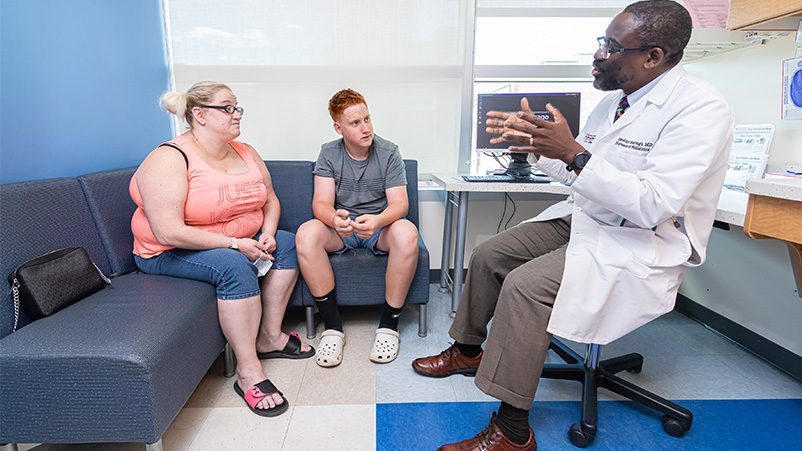 Our Pediatric Gastroenterology Locations in Chicago and Merrillville
Request an Appointment
The information you provide will enable us to assist you as efficiently as possible. A representative will contact you within one to two business days to help you schedule an appointment.
You can also make an appointment with our providers by:
– Scheduling a virtual video visit to see a provider from the comfort of your home
– Requesting an online second opinion from our specialists
To speak to someone directly, please call 1-888-824-0200. If you have symptoms of an urgent nature, please call your doctor or go to the emergency room immediately.
Learn More About Pediatric Gastroenterology, Hepatology and Nutrition