Treating C. Diff with Fecal Microbiota Transplantation
Fecal microbiota transplantation is an effective treatment option for children who have antibiotic-resistant Clostridium difficile. More commonly know as C. diff, it is a bacteria present in your child's intestine that is typically harmless; however, if the healthy balance of this bacteria is disrupted, it can develop into a dangerous infection. An imbalance of C. diff can be caused by antibiotics, chemotherapy, gastrointestinal surgery and intestinal disorders, with typical symptoms including:
Stomach pain
Diarrhea (sometimes with blood)
Fever
Reduced appetite
Weight loss
Implanting Donor Stool
While C. diff can be treated using certain antibiotics that will remove the infectious bacteria, the infection may reoccur in a small percentage of patients. At Comer Children's Hospital, our expert gastroenterologists offer fecal microbiota transplantation as a treatment option to eradicate C. diff when your child is not responding to medical management.
During fecal microbiota transplantation, our surgeons place healthy bacteria into the digestive tract by implanting donor stool into your child's intestines to eliminate symptoms caused by C. diff. If this procedure is recommended for your child, we will thoroughly explain the procedure and answer any questions you may have.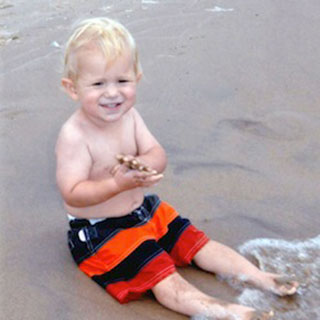 Fecal transplant helps 1-year-old beat relentless infection
An 18-month-old boy became the first child in the Midwest to receive a fecal transplant to cure a C. difficile infection. The next day, 24 hours after treatment, he had a normal bowel movement, his first in months.
Read Grant's Story
Pediatric Gastroenterologists and Hepatologists
Request an Appointment
The information you provide will enable us to assist you as efficiently as possible. A representative will contact you within one to two business days to help you schedule an appointment.
You can also make an appointment with our providers by:
– Scheduling a virtual video visit to see a provider from the comfort of your home
– Requesting an online second opinion from our specialists
To speak to someone directly, please call 1-888-824-0200. If you have symptoms of an urgent nature, please call your doctor or go to the emergency room immediately.
Learn More About Pediatric Gastroenterology, Hepatology and Nutrition