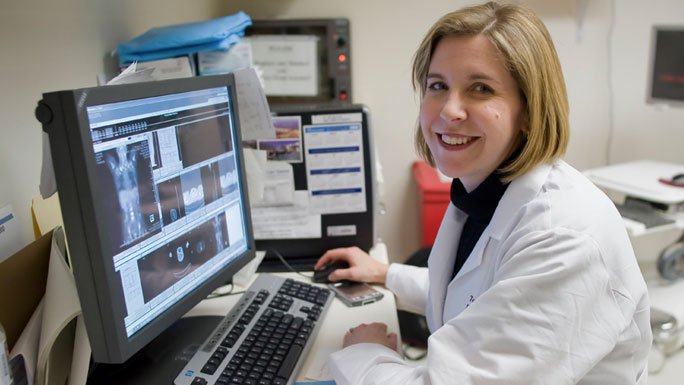 Physician-scientists at the University of Chicago Medicine have consistently been at the forefront of adolescent and young adult (AYA) cancer research. In fact, our investigators conducted a groundbreaking study comparing survival rates for 300 patients (ages 16-20) with acute lymphoblastic leukemia (ALL) who were treated on either pediatric or adult clinical trials.
"We found there was a significant difference in outcome favoring the treatment that pediatric hematologists/oncologists used for their patients," reported Wendy Stock, MD, an expert in adult leukemia and the lead author of a 2008 retrospective study. Subsequent studies in the United States and Europe gave similar results.
Based on the findings of the UChicago Medicine study, our researchers worked with three adult cooperative oncology groups to design the first "intergroup phase II trial" testing a pediatric treatment regimen for patients with ALL between the ages of 16 and 39. Nearly than 300 patients enrolled on this important study. Potential factors that contribute to superior results — intensity of treatment, amount of treatment actually delivered, psychosocial and economic status of the patient, and type of medical team — also are being evaluated as part of this multi-center study.
More recently, Tara Henderson, MD, MPH, collaborated with Sonali Smith, MD, to examine the outcomes of AYA Hodgkin lymphoma patients treated on North American clinical trials. Their findings suggest that AYAs with stage III or IV Hodgkin lymphoma may have superior outcomes if treated on a pediatric clinical trial. As a result of this work, the pediatric and adult cooperative groups for oncology clinical trials are working to develop Hodgkin lymphoma trials focused on the AYA age group.