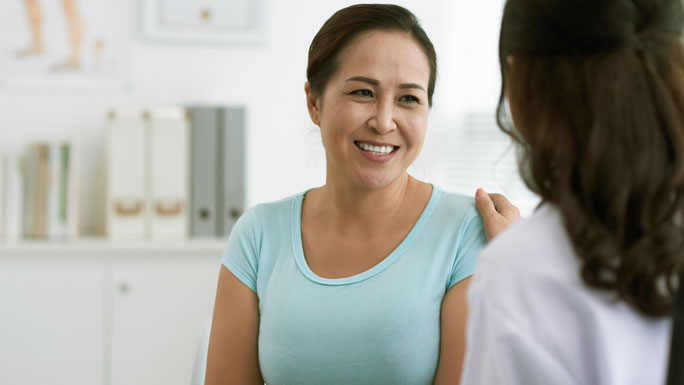 Before Your Visit for Cancer Care
The University of Chicago Medicine cancer intake coordinators will assist with scheduling appointments as quickly as possible. Every effort will be made to coordinate appointments on the same day so your travel is minimized.

During your conversation with our team, you will be asked about your diagnosis, treatment history and referring physician. Our intake team will gather the specific details and with your permission, or authorization to release information (PDF), will request copies of all necessary medical records, images (X-rays and scans) and pathology slides. Understanding your medical history is a key component in providing a comprehensive evaluation and recommendation for care, so our goal is to gather all the information regarding your diagnosis prior to your arrival for your first visit. We will gather information about your insurance plan, so please have your card available during the call.

Our intake team will also provide detailed directions to UChicago Medicine clinic locations and any special preparations or instructions needed for your visit(s). In addition to the directions provided on the phone, you will also receive a welcome packet with written instructions and information about our Comprehensive Cancer Center by email or U.S. mail.
Guides & Welcome Materials
Day of Your Visit: Main Campus
Free valet parking is available for your first visit — simply check in on the first floor of the Duchossois Center for Advanced Medicine (DCAM) guest services. One of our intake team members will meet you to provide the validation sticker and then escort you to your first appointment.
Day of Your Visit: Suburban Locations
Your first visit may occur at one of our convenient locations in Harvey, New Lenox, Orland Park or elsewhere. Most locations outside of Hyde Park have free parking.
Questions?
If you have questions or need anything the day of your visit, our cancer intake coordinators are just a call away at 1-855-702-8222.
Convenient Locations for Cancer Care