The DCAM Outpatient Pharmacy is located on the first floor of the Duchossois Center for Advanced Medicine (DCAM) building. The DCAM Outpatient Pharmacy services all patients and employees of University of Chicago Medicine. The pharmacy also services employees and students of University of Chicago.
The pharmacy is open Monday through Friday from 7 a.m. to 7 p.m., and Saturday from 7 a.m. to 11 a.m. and 12 p.m. to 3 p.m. You can reach the DCAM Outpatient Pharmacy at 773-834-7002.
The DCAM Outpatient Pharmacy provides Mail Order services, where you prescriptions can be mailed to your home. To reach the University of Chicago Medicine Mail Order Program, call 773-834-7002 and select option 5.
The DCAM Outpatient Pharmacy also provides Meds2Beds services. The program delivers prescriptions to patient's hospital room before discharge. To use this service, please talk to your healthcare provider.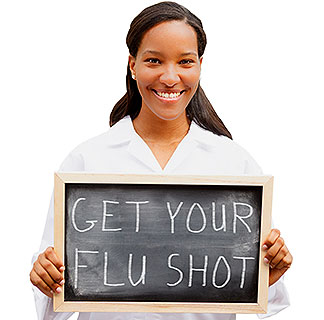 Protect Yourself and Others from the Flu
UChicago Medicine offers flu shots for adults and children at several downtown, South Side and south suburban locations. Find a flu vaccination clinic near you.
Flu Vaccination Clinics
Additional Pharmacy Services
Learn more about our pharmacy services: