At the University of Chicago Medicine, we are committed to working with our fellow medical professionals from around the world to provide the best care. Our physicians and staff are dedicated to offering quick and easy access to our clinical resources. We strongly believe that a patient's personal physician is an integral part of our care team.
Outpatient Care Appointments
Adult Cardiology Clinic Appointments
773-702-9461 or 888-824-0200
Adult Congenital Heart Disease Clinic Appointments
773-702-6172 or 888-824-0200
Adult Heart Failure Clinic Appointments
773-702-9396 or 888-824-0200
Adult Cardiac Surgery Clinic Appointments
773-702-1929 or 888-824-0200
Adult Cardiac Catheterization Scheduling
During business hours: 773-702-1371
After hours: 773-753-1880, pager 3228
Vascular Surgery Appointments
773-702-6128 or 888-824-0200

Inpatient Admissions
Bed Access Center
UChicago Medicine maintains an innovative, centralized bed access center for quick and easy inpatient admissions. The center — staffed by RNs — can arrange for transfer of a patient at any time, seven days a week. Our referral counselors work closely with UChicago Medicine's admitting Office and UCAN, our emergency helicopter transportation service, to coordinate urgent and scheduled admissions. Our staff can:
Locate the appropriate attending physician

Make arrangements for the patient's transfer

Obtain the correct authorizations

Prepare financial paper work

Supply a copy of the discharge summary after the patient is released
To request an inpatient admission, please call 773-834-2337 (BEDS).
Why Choose UChicago Medicine for Heart and Vascular Care
Explore how we're shaping the future of cardiovascular care for adults and children. Our cardiologists, cardiac surgeons, vascular surgeons and researchers are delivering the most advanced, most personalized treatments to more of the patients who need them most.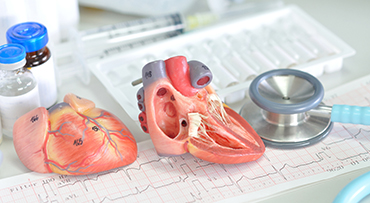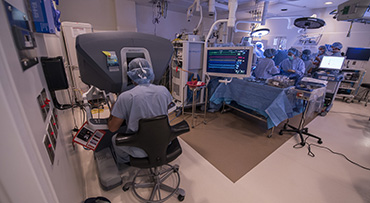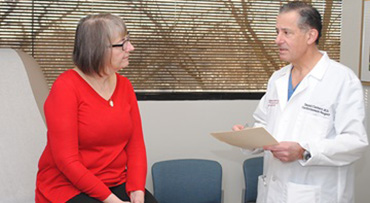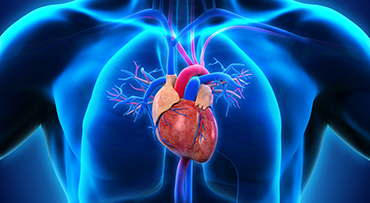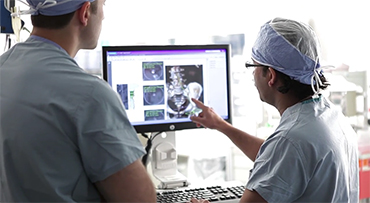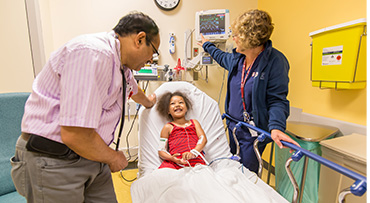 Close Dialog
Innovation & Technology
UChicago Medicine is a world leader in patient care, and our nationally recognized heart and vascular physicians make unparalleled patient care their priority goal. Today, that commitment to innovation affects everything we do. Our constant improvement in care allows us to offer patients the most advanced treatment options available.
Robotic Cardiac Surgery
We're a leading center for advanced robotic and minimally invasive cardiac and vascular surgeries. These innovations help us repair coronary artery disease, heart valve conditions, aortic aneurysms and more — with fewer risks and faster recovery time.
Diagnosis & Treatment
Our team of cardiovascular specialists has access to the most innovative diagnostic tools and treatments. With the latest advances in diagnostics and treatments, we are able to identify and repair all types of heart and vascular conditions to improve outcomes and ensure the best quality of life for all our patients. We're pioneering and perfecting the most precise heart and vascular procedures.
Clinical Trials
At UChicago Medicine, we perform more clinical trials than any other hospital in Illinois. These groundbreaking research studies are helping doctors around the world find new ways to treat and cure all types of heart and vascular conditions. And they also give our patients earlier access to breakthrough medications that can have life-changing results.
Committed to Research
At UChicago Medicine, we've been advancing the boundaries of medicine for almost a century. Our leading-edge research and groundbreaking discoveries opened the door to a healthier world. Today, that commitment to innovation affects everything we do. And it's why we bring the same level of exceptional care to every patient we treat.
Pediatric Cardiology
The pediatric cardiology team at the University of Chicago Medicine Comer Children's Hospital brings patients the latest in heart research and treatments while delivering personalized, compassionate care to each family. We offer comprehensive services from diagnosis of prenatal conditions to treatment for adults with congenital heart disease. Comer Children's Hospital has some of the world's best pediatric cardiologists and cardiac surgeons treating the smallest hearts.