Skip to content
New research effort to address patient concerns and priorities in menopause research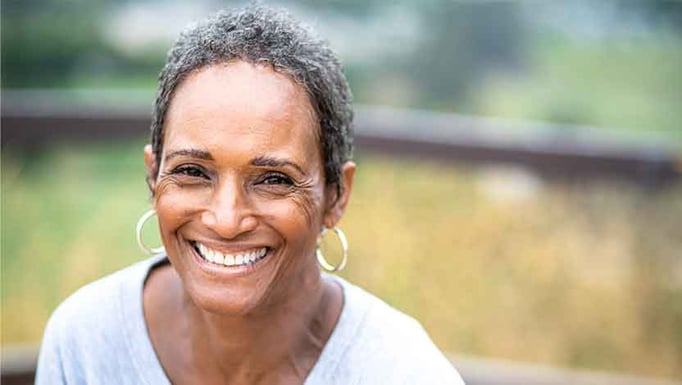 A first-of-its kind effort led by the University of Chicago Medicine and partners around the globe aims to help scientists better focus their research to answer the most pressing unknown questions about menopause.
Launching on World Menopause Day (Oct. 18), the international initiative known as the Menopause Priority Setting Partnership (MAPS) is designed to bridge the gap between what menopause researchers choose to study and what patients and healthcare providers want to know about menopause.
The team is leveraging a global survey to identify gaps and unanswered menopause research questions from those with lived experience of menopause and the clinicians who care for them. They hope the project allows them to collect data about the natural stage of life that begins one year after a woman's last period; it is caused by decreased production of estrogen from the ovaries. UChicago Medicine is one of three organizations — and the only one in the U.S. — participating and funding the study. The others are the University of Melbourne in Australia and the EGA Hospital Charity in the U.K.
"We're really trying to understand the top unanswered questions and concerns about menopause that patients have with the goal of turning those questions into actual research projects," said Monica Christmas, MD, director of UChicago Medicine's menopause program and the Center for Women's Integrated Health.
Every day, thousands of women in the U.S. enter menopause. Some have few symptoms, while others experience changes such as cognitive impairment and hot flashes that impact their work productivity, relationships and quality of life.
"There's been little progress in menopause research over many years," said Christmas. "Research has tended to focus on medical treatments for vasomotor symptoms like hot flashes and night sweats, when there are many overlooked facets that can help us better understand this dynamic and complex period."
The MAPS online survey is simple: Participants are prompted to write in their top three concerns or questions about menopause. They can also provide demographic information if they wish, including their current age, age when they began menopause and country of residency. The survey is open for six weeks.
Along with clinicians who work in the field, anyone who has experienced menopause, including transgender and gender diverse men assigned female at birth and those who undergo menopause as a result of surgery or medical treatments (i.e., chemotherapy or radiation therapy), are encouraged to complete the survey.
"Very little is known about the long-term health outcomes of hormones or surgery-induced menopause at a young age, or how hormone therapy should evolve as a person reaches natural menopause," said Christmas.
The top 10 list of unanswered questions will be devised at the 19th World Congress on Menopause scheduled next October in Australia by an international steering committee of clinicians, researchers and representatives from menopause advocacy groups. The list will provide new, evidence-based priorities when funding is allotted to novel research projects.
Christmas anticipates that weight gain, mood changes and cognitive problems may rank higher in the survey than the current attention they receive in research.
"There are people who can deal with hot flashes, but not the cognitive changes," said Christmas. "We don't talk enough about that."
She also foresees the committee creating three lists of research priorities based on different menopausal experiences: one for natural menopause, one for premature menopause experienced by people who undergo natural menopause before the age of 40 or due to cancer treatment or other medical care, and one for gender diverse/transgender menopause.
The MAPS team is made up of researchers, clinicians, policy and advocacy groups and people with lived experience of menopause from all over the world. The research is supported by the James Lind Alliance, a non-profit organization based in the United Kingdom that helps research and prioritize health conditions based on the lived experiences of patients and their healthcare providers.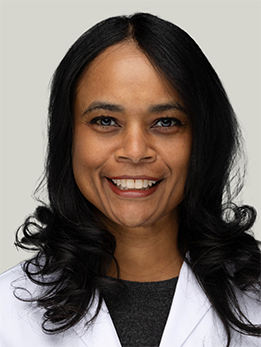 Monica Christmas, MD
Monica Christmas, MD, offers comprehensive obstetric and gynecologic care from a patient's initial exam through her childbearing years and menopause.
Learn more about Dr. Christmas.
Learn More About Menopause