Skip to content
UChicago Medicine celebrates 2022 transplant milestones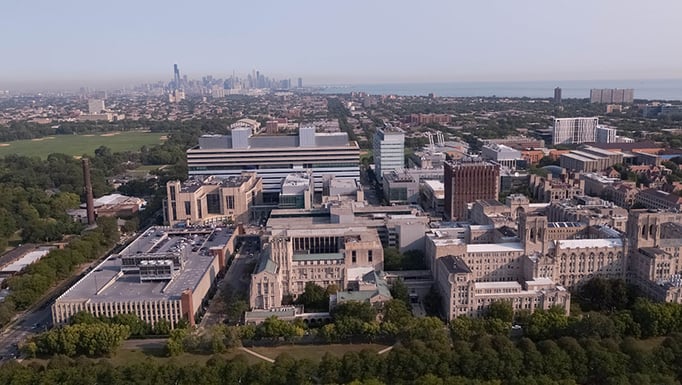 Liver transplant teams at the University of Chicago Medicine performed their 2,000th liver transplant in 2022, a milestone figure for the South Side academic medical center.
Medical and surgical teams performed 81 liver transplants in 2022 — the institution's highest number since 1998. Of last year's liver transplants, 76 were for adult patients, the highest volume of adult liver transplants in the program's history. The remaining five liver transplant recipients were children.
Through 2022, UChicago Medicine's lifetime liver transplant total is 2,044, according to federal transplant statistics maintained by the Organ Procurement & Transplantation Network.
"Each evaluation and transplant entails a ballet of teamwork, skill and compassion that represents the very pinnacle of what medicine can deliver," said Michael Charlton, MD, Co-Director of the Transplant Institute and Director for UChicago Medicine's Center for Liver Disease. "Each evaluation and transplant also reflects the enormous trust placed in us by our patients, their families and referring providers."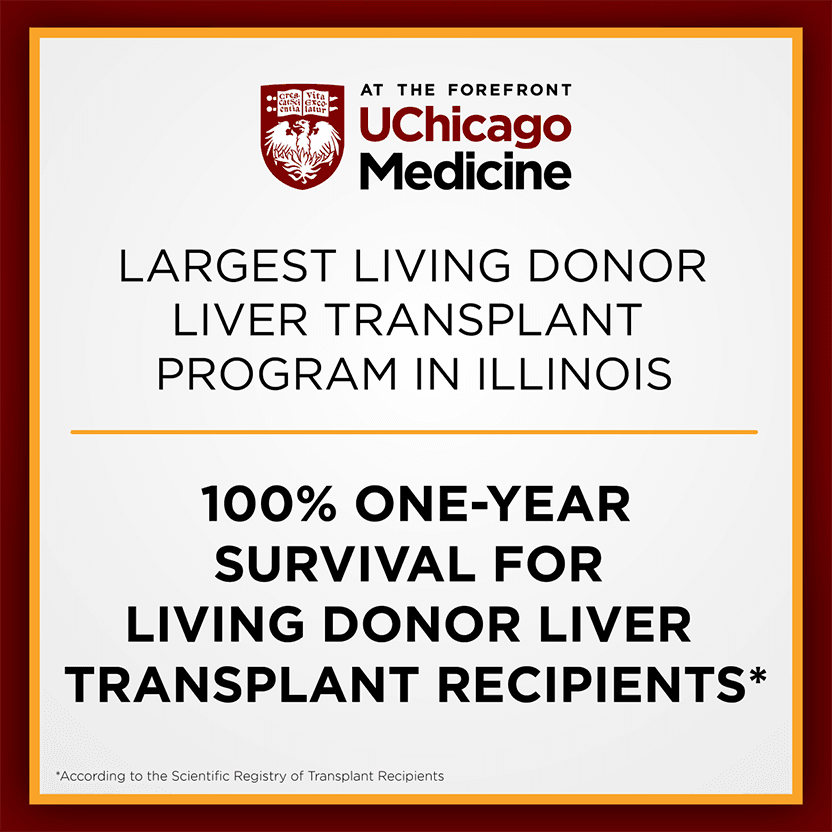 Federal data show UChicago Medicine ended 2022 as Illinois' largest living donor liver transplantation program. The institution performed more than half of the living liver donor transplants in Illinois last year.
Because of the liver's ability to regenerate, living liver donors can safely give part of their healthy liver to a transplant patient, cutting down the long waiting period to receive an organ from a deceased donor. Living donation is also possible with the kidney.
Separate data released in January by the Scientific Registry of Transplant Recipients (SRTR) showed UChicago Medicine had a 100% one-year survival rate for adult patients who received a living donor liver graft as well as adults who received living kidney donations. The report showed UChicago Medicine also had a 100% one-year survival for adults who underwent a dual kidney-pancreas transplant.
In 1989, UChicago Medicine's surgical team performed the first successful living donor liver transplant in the U.S. when a parent gave part of her liver to her daughter.
UChicago Medicine notched other transplant records in 2022, performing:
27 multi-organ transplants, setting a new institution record.
140 kidney transplants, the institution's second-highest number for a single year.
Across all transplant categories, UChicago Medicine has performed 6,441 organ transplants in its history. In addition to its heart, liver, kidney and multi-organ transplants, teams at the health system also perform pancreas transplants and lung transplants.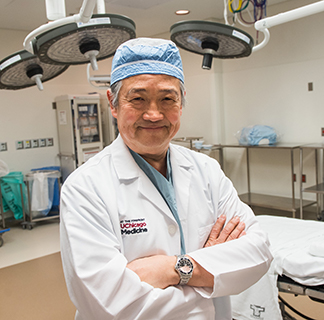 World-Renowned Transplant Specialists
The University of Chicago Medicine is home to hundreds of medical experts.
Find a transplant specialist
Request an Appointment
The information you provide will enable us to assist you as efficiently as possible. A representative will contact you within one to two business days to help you schedule an appointment.
To speak to someone directly, please call 1-888-824-0200. If you have symptoms of an urgent nature, please call your doctor or go to the emergency room immediately.