Skip to content
Kids in motion: A pediatrician's tips for getting and keeping kids moving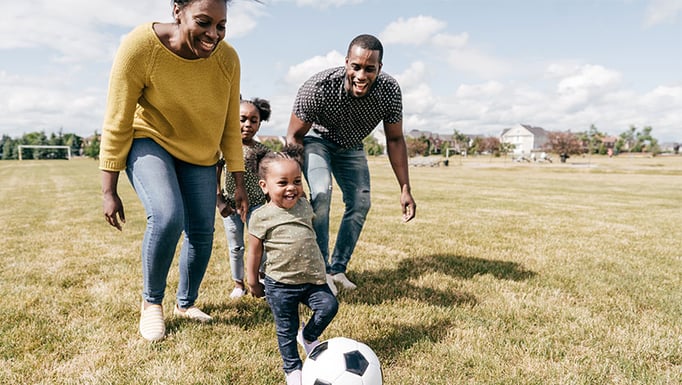 The American Academy of Pediatrics recommends that children get at least 60 minutes a day of moderate to vigorous physical activity. It's important not only for physical health, but for mental health as well.
School-aged children who get daily physical activity focus better and perform better in school. Exercise builds stronger muscles and bones, and it's very important for preventing chronic diseases like hypertension and diabetes.
Your child doesn't have to do an hour all at once, however. Walking to school, taking the stairs, recess and other organized physical activities at school or after school all contribute.
Pandemic Pounds
At each check-up, we assess how much physical activity children are getting, along with what they're eating and drinking to see if they have a well-balanced and healthy diet. It's a vital part of our assessment of children's health.
The rate of obesity for kids ages 10 to 17 in Illinois was nearly 15% percent in 2018-19, which is 24th in the nation. Over the past year with the pandemic, we've seen a lot of weight gain among children who weren't overweight before, or who were and have gained even more weight. We're also seeing higher rates of hypertension in children.
Adults and kids have been stuck inside in front of their screens and not moving. We've also been stress eating during the pandemic, with lots of comfort foods, junk food and sugary beverages. The good news is that summer is here, vaccinations are widely available and we can get outdoors and moving.
Here are my tips for parents to get their kids active in a healthy lifestyle:
Do some type of exercise or activity as a family to motivate each other. Pick something that you all enjoy.
Start small. Your child doesn't have to do an hour all at once. And if your child hasn't been physically active, start with five to 10 minutes a day and build from there. You don't want to overdo it immediately and have them get discouraged or injured.
Use an app. Some kids like keeping track of physical activity with exercise apps. Check out free versions online, or try a free trial to see if you enjoy it.
Healthy eating goes hand in hand with physical activity. We encourage parents to offer a variety of healthy foods, including fruits and vegetables, eat together with your child whenever possible and limit sugary drinks like pop and juice.
Children who have two to three servings daily of low-fat dairy have lower rates of obesity. One serving includes a cup of skim milk or yogurt, or 1.5 ounces of low-fat cheese.
Limit screen time to less than two hours a day.
Sleep is critical to exercise and health. Children ages 3 to 5 should get at least 10 hours of sleep; ages 6 to 12 a minimum of nine hours; and high school students at least eight hours a night. Sleep restores and rejuvenates the body, and is critical to prevent obesity.
Make sure your children are exercising in a safe environment. Adults around them should be vaccinated, as well as kids. Equipment should be safe and clothing should be comfortable.
Take it inside. If your child doesn't like outdoor exercise or if safe facilities aren't available, physical activity, videos and apps can keep kids active indoors.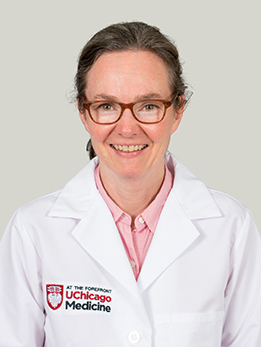 Bethany Hodges, MD
Pediatrician Bethany Hodges, MD, has a special interest in childhood exercise, nutrition and obesity.
Learn more about Dr. Hodges
Pediatric Articles & News