Skip to content
Arthroscopic knee surgery helps WNBA star return to form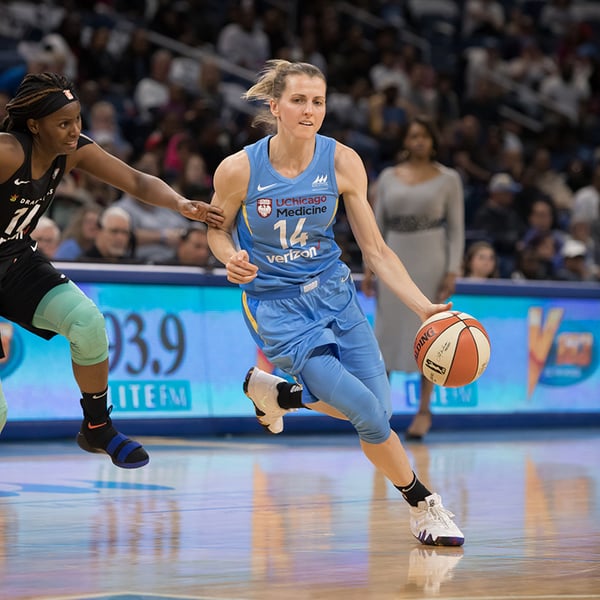 Basketball star and Women's National Basketball Association (WNBA) Chicago Sky guard Allie Quigley has faced some of the toughest competition in the U.S. and around the world.
She wasn't going to be sidelined by knee pain.
Quigley — a former WNBA number-two draft pick from Joliet — has twice earned the prestigious WNBA Sixth Woman of the Year Award and has led her teams to several playoff and league championship series. A top player for the Sky, Quigley also plays for Turkey's Galatasaray team in the women's EuroLeague during the WNBA off-season.
Despite her success on the court, Quigley found that her knee pain was affecting the mental edge she needed to compete at her full potential. To address the discomfort, she followed several non-surgical approaches — icing, physical therapy and cortisone injections.
Everyone at UChicago Medicine was awesome. My care team gave me the information I needed to feel confident going into surgery and during my rehab.
"Mentally, having a knee issue makes you not as confident on the court," Quigley said. "The discomfort is always on your mind."
Quigley sought the expertise of Aravind Athiviraham, MD, a specialist on orthopaedic sports medicine at the University of Chicago Medicine. He is also the team doctor for the Chicago Sky.
UChicago Medicine is the official medical provider and major sponsor of the WNBA's Chicago Sky basketball team, providing comprehensive player- and patient-centered services including cardiac screening, orthopaedics and sports medicine, women's health and primary care.
After examining her knee and results from her MRI, Athiviraham determined Quigley had a significant tear in her lateral meniscus, the band of cartilage responsible for stabilizing the knee. He recommended arthroscopic surgery to repair the tear.
Quigley agreed. "After years of discomfort, it was time to deal with the pain and make it better," she said.
Following the successful surgery last November, Quigley departed for Istanbul to join her teammates on the Turkish team. Athiviraham and the UChicago Medicine care team coordinated her rehabilitation and recovery plan with her medical providers in Turkey. Quigley started with light drills, combined with daily conditioning to strengthen the muscles surrounding her knee. After approximately six weeks — a quick recovery according to Athiviraham — Quigley was doing full workouts with her team and able to return to the active roster.
Quigley won her second consecutive 3-point shooting title with a dominating performance at the 2018 WNBA all-star weekend
Eight weeks after surgery, Quigley led all scorers in her team's victory over a Polish squad. Two months later, Galatasaray won the 2017-18 EuroCup — the league championship — powered by Quigley's 37-point scoring performance in the finals.
Quigley credits her recovery to regular workouts, good nutrition and the care and guidance she received at UChicago Medicine: "Everyone at UChicago Medicine was awesome," she said. "My care team gave me the information I needed to feel confident going into surgery and during my rehab."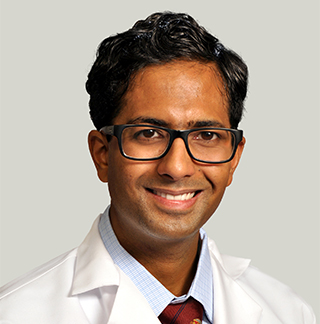 Aravind Athiviraham, MD
A specialist in orthopaedic sports medicine, Aravind Athiviraham, MD, cares for patients with athletic and overuse injuries, including anterior or posterior cruciate ligament tears, meniscus or cartilage injury, patellar or shoulder instability and elbow ulnar collateral ligament tears. He is skilled in minimally invasive and arthroscopic procedures of the knee, shoulder and elbow.
Learn more about Dr. Athiviraham
Orthopaedic Knee Care
The orthopaedic specialists at the University of Chicago Medicine offer comprehensive non-operative, arthroscopic and joint replacement care for patients with knee injuries and knee pain.
Explore our knee services
Learn more about orthopaedic care